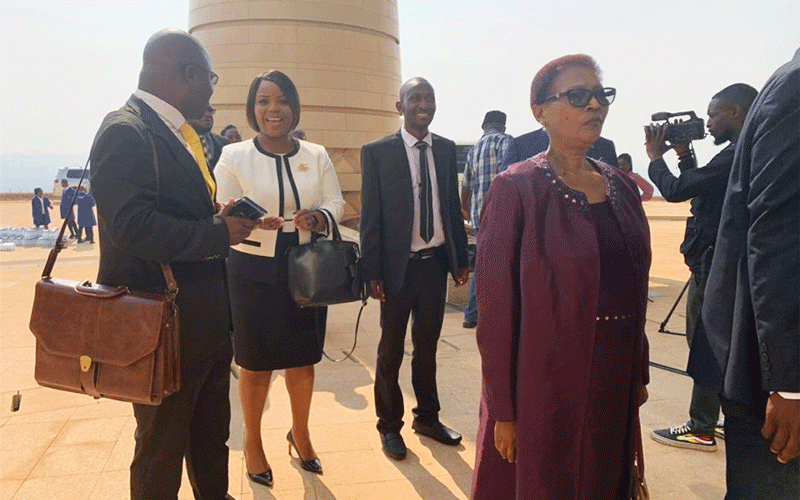 PRESIDENT Emmerson Mnangagwa has authorised the government to fund a medical trip to India for former Deputy Prime Minister Thokozani Khupe who announced a fortnight ago that she had suffered a second bout of cancer.
Khupe, a survivor of breast cancer, revealed that she is battling a second cancer attack.
She was elected as a CCC Proportional Representation legislator for Bulawayo in the August 23 harmonised elections.
Khupe was first diagnosed with breast cancer in May 2011 and underwent treatment and surgery, which cost her one of the breasts.
Presidential spokesperson George Charamba said: "President ED Mnangagawa has authorised the government to fully fund Thokozani Khupe's medical trip to India. She is stricken by resurgent cancer."
Khupe, who is an opposition CCC legislator, announced that she had suffered a second cancer attack after attending the swearing in ceremony of parliamentarians on September 7.
The legislator appeared to have visibly lost weight as she mingled with other lawmakers at the New Parliament Building in Mt Hampden.
"I have a second cancer attack. I am doing well and thanks to those already wishing me well. Together we can beat cancer," Khupe wrote on X (formerly Twitter).
"I will soon leave the country for cancer treatment, let's stay focused. God loves you," she added.
In 2012, she founded an organisation called the Thokozani Khupe Cancer Foundation to raise awareness on cancer as many women continue dying due to late detection and lack of awareness of cancer.
According to Global Cancer Observatory data, in 2020, Zimbabwe reported 16 083 new cases of cancer and 10 676 deaths due to the disease which commonly manifests as cervical, breast and prostate cancer.
Over the years, health stakeholders have implored authorities to ensure there is a local technician to repair cancer machines, instead of depending on foreign skills.
Related Topics