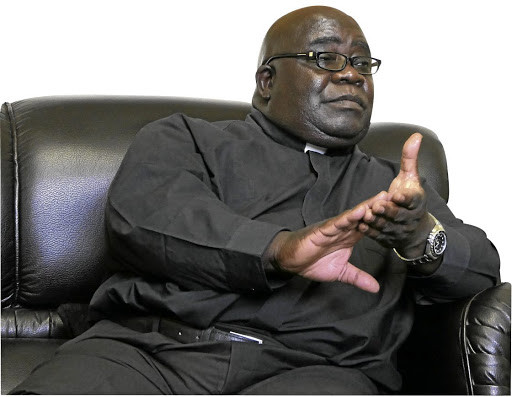 A PROMINENT member of the clergy yesterday rallied Zimbabweans to observe peace following this week's polls, saying this would ensure economic and social stability.
Roman Catholic priest Father Fidelis Mukonori told the Zimbabwe Independent political parties should behave in a way that helps Zimbabwe avoid another post-election bloodshed.
Zimbabwe this week held crucial polls to elect a president, members of parliament and local authority representatives.
The poll was a two-way race between the Nelson Chamisa-led Citizens Coalition for Change (CCC) and President Emmerson Mnangagwa's ruling Zanu PF.
By last night, the Zimbabwe Electoral Commission (Zec) had released a few results from the poll.
The last election held in 2018 saw Mnangagwa beating then MDC Alliance president Chamisa by a razor-thin margin.
However, the election was marred by violence when opposition supporters protested against what they said were delays in announcing results. Soldiers opened fire on protesters, killing six and injuring several others. In an interview, Mukonori, who played a key role in encouraging the late former strongman Robert Mugabe to resign following the 2017 coup, said Zimbabweans should act responsibly post-election.
"When elections take place there are winners and losers," Mukonori said.
"It is necessary for any responsible citizen to accept what has taken place because citizens are the ones who are doing the elections.
Therefore, when results come there will be winners and losers," he added.
His views were shared by Farai Marapira, the Zanu PF acting director of information, who called on Zimbabweans to be peaceful as the election period ends.
He echoed Mnangagwa and Chamisa's calls during their campaigns, where both leaders said peace would be important in rebuilding the economy.
"Now, more than ever, we need to be peaceful, be patient while the votes are being counted," Marapira said.
"Even when the results are out, remain peaceful, bear in mind there are no losers or winners in this instance. Always choose peace over hatred and violence as we are one people and our diversity makes us strong."
In an interview, CCC deputy spokesperson Gift Ostallos Siziba also cemented the view, saying Zimbabweans should remain calm and peaceful as poll results are announced.
"As CCC, we believe citizens must remain peaceful," he said.
"No one should lose a life on account of politics."
Zimbabwean elections have since independence in 1980 been marred by violence.
Experts said yesterday they were concerned about this week's chaos caused by the way the Zec handled the electoral process.
Several organisations, including business, churches and political leaders, called for peace and calm as Zec announces the results.
On Wednesday night the Election Resource Centre (ERC) and the Zimbabwe Election Support Network (Zesn) had their data centres raided, staff arrested and equipment confiscated by law enforcement agents.
The Zimbabwe Lawyers for Human Rights (ZLHR) yesterday claimed its officers were denied access to those arrested.
"Despite the clear obligation in the constitution of the "Police Service" to respect the rights of arrested and detained persons, none of the CSO personnel has been afforded their section 50 rights. They are detained incommunicado," ZLHR executive director, Roselyn Hanzi said.
"Police should investigate first and arrest after they have established a reasonable suspicion that a crime has been committed."
The Crisis in Zimbabwe Coalition said: "The arrest of the Zesn and ERC officials is part of a deliberate ploy by the state to target civil society organisations and ultimately silence their voice on the 2023 elections, which has apparently failed to meet the credibility test," it said.
"It is very sad that the Government of Zimbabwe through its shadowy outfit, the Forever Associates Zimbabwe (Faz) has opted to completely ignore the Sadc Principles and Guidelines Governing Democratic Elections and the African Charter on Democracy, Elections and Governance as well as the Zimbabwean Constitution to promote and protect the civil society space."
Related Topics