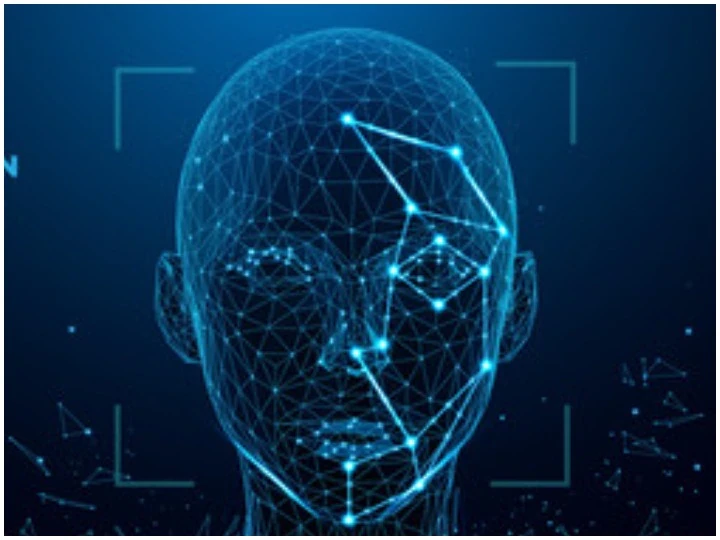 ZIMBABWEAN authorities have turned to facial recognition technology (FRT) to help law enforcement agencies combat increasingly sophisticated crimes, according to data obtained by the Zimbabwe Independent.
But news of FRT's presence in Zimbabwe immediately sent shock waves across human right defenders, who warned it could be used to suppress citizens' rights and close an already compromised democratic space.
Claims of rights violations in Zimbabwe have been widely reported.
But during often bloody showdowns with disgruntled members of the public, wrong people have sometimes been arrested.
This is why Harare, which next week holds crucial general polls that observers say may end with discontentment, has made efforts to introduce FRT, according to analysts and government officials.
The FRT technology matches captured images with other facial images held in databases or "watch lists".
It is a highly intrusive system, which collects and processes data about a person's face. It captures, extracts, stores or shares people's biometric facial data, often without explicit consent or prior notice.
Some global bodies including the United Nations (UN) say FRT can seriously undermine freedoms.
Gerald Gwinji, permanent secretary in Zimbabwe's Ministry of Home Affairs, confirmed this week that government had adopted FRT and was currently carrying out tests.
The ministry presides over the Zimbabwe Republic Police and other vital state agencies, like the immigration department.
"We are trying to move with technology as we try to contribute towards global security," Gwinji told the Independent.
"At the moment, we are more on the trials stage," he said.
"But we will soon be implementing a more modern border monitoring and surveillance system on all ports of entry and exit.
"We are also working with Interpol at a global level. At a local level, this system is key in enhancing the security of our citizens as well," he said.
The trials come in the backdrop of crucial elections next week, although some government officials said FRT's roll out may not be related to the polls.
Zimbabwe's last elections in 2018 were plagued with violence, which shook the country just as authorities wrapped up what had looked like one of the most peaceful polls. In the context of policing, FRT may involve the use of cameras, which capture individuals' facial images and process them in real-time or at a later point, according to specifications of the technology.
This results in the creation of "digital signatures of identified faces".
However, the use of FRT has a seismic impact on the way societies are monitored or policed, concerned experts told the Independent.
They said such intrusive technologies pose significant privacy, data protection and ethical questions around whether democracies should ever permit their usage.
They also noted that the introduction of FRT inevitably results in the normalisation of surveillance and cast a "chilling effect" on the exercise of fundamental rights, such as the freedom of expression or protest.
Zimbabwe engaged a Chinese firm called CloudWalk for the programme.
International relations experts say FRT's usage in African countries, including Zimbabwe, has marked a huge step in China's growing geopolitical footprint and corporate expansion.
The government says advanced technologies will help it fight crimes.
However, digital rights advocates were this week cautious.
Musa Kika, a prominent human rights lawyer, said FRT's adoption was worrying.
"FRT and other biometric technologies are good if put to good and genuine use," Kika said.
"But they are a double-edged sword. In an undemocratic society, often these are used for surveillance whose purpose is to track and weed out political opponents.
"In Zimbabwe, given the nature and disposition of our government, and their nebulous and worrisome fraternity with China and Russia, we cannot be faulted for concluding that this technology is likely a spyware.
"As a country, we are already legislating repression and monitoring through acts, such as, the Cyber and Data Protection Act," he said.
Kika further stated that: "As a country, we are already legislating repression and monitoring through acts, such as, the Cyber and Data Protection Act.
"Already, we know that in the last few years, Zimbabwe has purchased surveillance equipment. So we can see the direction the government is moving. This should worry democrats," he added.
According to the United Nations, one of the main concerns was the potential for the misuse of FRT by governments, corporations, or individuals due to the lack of regulations and standards.
"The technology can be used to invade people's privacy by collecting and storing vast amounts of personal data without consent. This can lead to a range of negative consequences, including the creation of biased systems that unfairly target certain populations, the perpetuation of discrimination, and the violation of human rights," the United Nations said.
FRT is becoming problematic as the authorities are now using it in public spaces, for law enforcement purposes where deployments connected to public safety are often designed to single out an individual from a crowd or database.
"In autocratic systems of governments, such as, in our case, the use of technologies such as FRT will end up being used by the State to suppress human rights," Robson Chere, Amalgamated Rural Teachers Union of Zimbabwe secretary-general, said.
"In the past, we have experienced violations of human rights activists through, surveillance, abductions and torture among others and now with this newly adopted technology, it will be easy for the State to monitor or perceive opponents or activists.
"The current set-up where the state relies on propaganda as well as limiting information to citizens on sensitive issues means bringing up FRT will worsen the situation. The right to privacy will not be spared under this new technology," he added.
Zimbabwe National Students Union president Boris Muguti expressed scepticism.
"This was going to be a good move if Zimbabwe was a democratic country. You cannot fight technology, technology is your friend but in our case, it must be taken with a pinch of salt given that we are dealing with a regime that has a gigantean appetite to thwart the democratic space," Muguti said.
This article is part of research on digital surveillance, with support from the Media Policy and Democracy Project run by the University of Johannesburg's Department of Communication and Media.
Related Topics