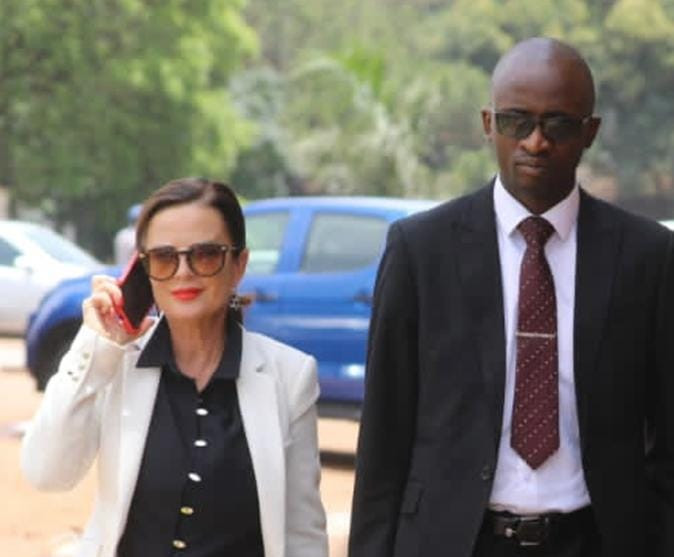 Former Pokugara Properties general manager Michael Van Blerk who was testifying in the trial of Citizens Coalition for Change vice president Tendai Biti who is accused of verbally assaulting a local businesswoman Tatiana Aleshina has concluded his testimony saying he has no hatred against the politician.
Van Blerk was responding to a question posed to him by deputy prosecutor general Michael Reza who asked him if his testimony against Biti was truth after he said told court that he had to jump in between the politician and the complainant after he thought Biti could physically harm the complainant.
"l was not facing the accused but l reacted to the shouting and l turned and saw the accused advancing towards Aleshina and l thought she was under threat and l moved in between, he was shaking and pointing his forefinger that is why l believed she is under danger," Van Blerk told court.
Reza asked Van Blerk to respond to allegations that Aleshina was angry and advanced towards the accused, but the witness said the complainant was happy since she had received a message of an important case she had won at the High Court.
"We had received the outcome of the case at High Court between Pokugara Properties and George Katsimberis that we had won and the news had reached us approximately 10:30am in the middle of the proceedings," Van Blerk said.
"l regret the defence counsel said l hate Biti but l have no hatred for the accused. It is not true also that Aleshina was angry."
After the conclusion of his testimony, the State notified the court that they will summon the next witness who is the fourth to testify, a doctor at Trauma centre where she received treatment after the assault allegations.
Magistrate Vongai Guwuriro postponed the matter to Wednesday for trial continuation.
Biti is accused of verbally assaulting Aleshina at the Harare magistrates court where she had attended a case involving her employer.
Related Topics