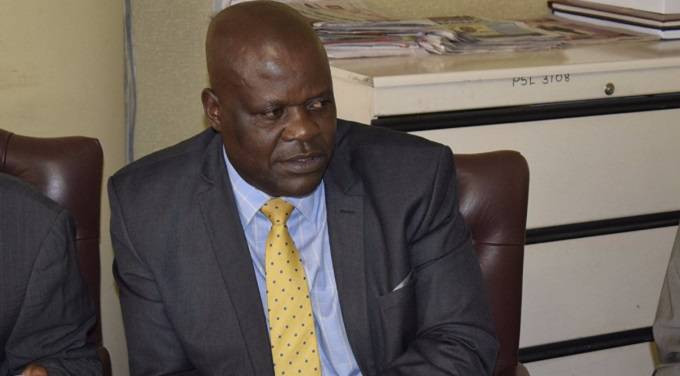 GOVERNMENT is collaborating with the International Labour Organisation (ILO) to train analysts who collect human resources data that tracks labour market growth in line with the current international framework and Sadc standards.
Speaking at the official opening of a data production workshop on labour market information systems in Harare on Monday, Public Service, Labour and Social Welfare ministry secretary Simon Masanga said the training was the first of a series of stakeholder engagements to be held in implementing the Zimbabwe Labour Market Information System (LMIS) project.
"I urge you to devote your time for the training to robust discussions and information sharing that will help us in our endeavour to develop an LMIS project that will foster the effective utilisation of human resources towards the socio-economic development of our country," Masanga said.
"A comprehensive LMIS system will provide decisionmakers with up to date and forward looking information that facilitates not only the formulation of policies, but also the implementation of concrete actions that have an impact on the workforce and the labour market."
Public Service, Labour and Social Welfare ministry chief researcher and economist Timothy Mudakureva told Newsday that the workshop willassist investors, government and the private sector to track growth in the local labour market.
"Collection of data will show whether Zimbabwe has improved in the performance of the labour market," Mudakureva said.
"Recently, the Ministry of Finance announced economic growth rates of 7% and our duty is to create improvement in the performance of the labour market by understanding the nexus between economic growth and employment so that we advise the policymakers in the labour market of Zimbabwe," he said.
Mudakureva said LMIS systems will help labour organisations to communicate with one voice from one platform to be used by the Zimbabweans at national level.
"The system seeks to provide well evaluated information of real facts that are in existence so that we are able to come up with correct measures on what is lacking and needs to be done in our country to increase economic growth and economic opportunities," he said.
ILO expert, Maria Payet, who facilitated the training told NewsDay that there was need for policymakers to comprehend the tools to evaluate the labour market and make informed decisions based on data.
"The LMIS is a key system that is necessary in a labour market so that stakeholders can monitor policies, United Nations Sustainable Development Goals and decent work related policies. Through that we will be able to inform policy development and implementation on behalf of Labour stakeholders," she said.
Employers Confederation of Zimbabwe chief executive Nesta Mukweva said the partnership would help their organisation to compile data on how many people have agreed on collective bargaining agreements.
"This will help us to envision where the market is taking us in order to make future labour-oriented decisions," she said.
Related Topics