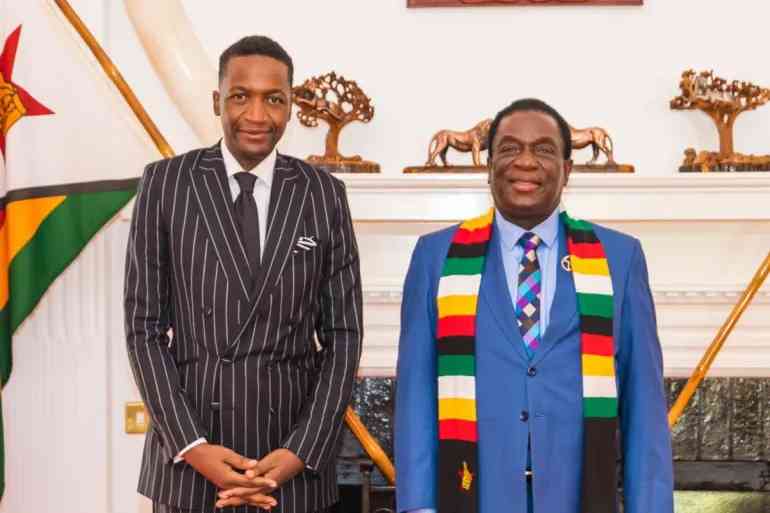 THE gold smuggling and money laundering exposé by an international broadcaster, where several politically-connected Zimbabweans were implicated, has attracted the interest of United Kingdom legislators who have turned their guns on controversial cleric Uebert Mudzanire, popularly known as Uebert Angel.
A House of Lords member, Jonathan Oates has tabled a series of questions in the second chamber of the UK Parliament centred on Mudzanire after he was secretly recorded allegedly offering to help under cover Al Jazeera journalists launder US$1,2 billion in dirty money.
President Emmerson Mnangagwa's ambassador-at-large was the main character in the four-part investigative documentary by Al Jazeera on money laundering and gold smuggling that was broadcast between March and early this month.
In the final episode, Mudzanire allegedly sought the First Family's help to launder the US$1,2 billion using his diplomatic cover while talking to undercover journalists.
A House of Lords order paper showed that Oates will ask questions around Mudzanire's UK citizenship and alleged crimes exposed by the documentary.
"Lord Oates to ask His Majesty's government what assessment they have made of allegations against British citizens made in the Al Jazeera documentary, Gold Mafia; and what steps they will take, if any, to investigate the activities of companies whose named directors are alleged to have been involved in conspiracy to commit financial crime," reads the questions obtained under the UK Parliament Questions and Statements category.
Oates also asked what steps the UK will take to investigate Mudzanire's alleged British citizenship to ascertain whether he should retain his diplomatic status.
Relevant UK departments are expected to respond in the House of Lords on May 2.
Previous reports claimed that Mudzanire forged his identity obtain British citizenship.
Mnangagwa appointed him to the position of special envoy to the president and ambassador-at-large to the Americas and Europe in 2021.
Efforts to get a comment from Mudzanire or his lawyer Lovemore Madhuku yesterday were futile.
Last week, Madhuku held a Press conference in Harare where he dismissed the documentary, claiming that his client was carrying out a special intelligence operation.
There has been mounting pressure on Mnangagwa to fire Mudzanire, but presidential spokesperson George Charamba has said he remains the ambassador-at-large.
Yesterday, analysts and anti-corruption watchdog, Zimbabwe Coalition on Debt and Development (Zimcodd) welcomed the potential UK probe against Mudzanire and other individuals implicated in the Al Jazeera expose.
"A temporary suspension of all gold licences pending investigations is necessary," Zimcodd programmes manager John Maketo said.
Political analyst Kudakwashe Munemo said: "They must go a step further and lift the corporate veil such that the ministry he is part of and any other associated companies are investigated as there is high likelihood of them having and/or being used as special purpose vehicles for illicit deals."
Information minister Monica Mutsvangwa recently issued a statement saying government had ordered investigations into the allegations. There has been no update on the investigations.
"Both State embedded and transnational criminal networks must be nabbed and brought to justice.
"Only lengthy prison sentences can reduce the scourge," Centre for Natural Resource Governance director Farai Maguwu said.
On Wednesday, legal think-tank Veritas called for a forensic audit of the Reserve Bank of Zimbabwe after it was cited as a conduit for facilitating the crimes.
Related Topics