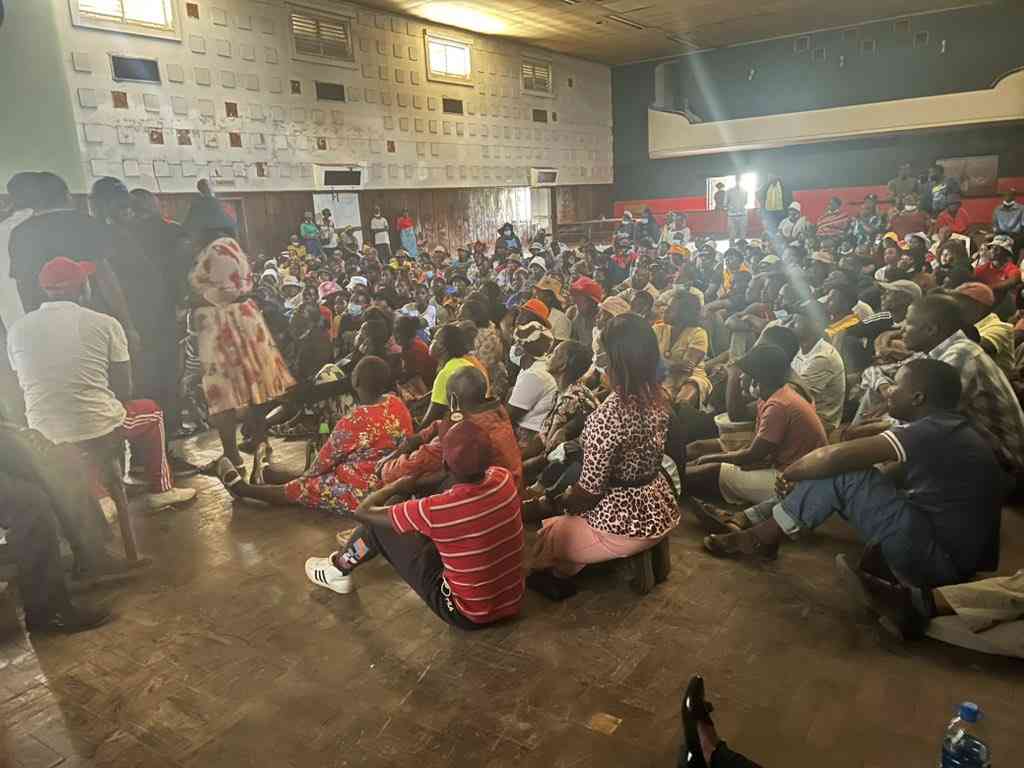 THE opposition Citizens Coalition for Change (CCC)'s candidates selection process was marred by violence, reports of imposition of candidates and other malpractices.
In Beitbridge West and at a number of other wards in the districts, the nominations were reportedly abandoned altogether.
Several Parliament and Senate hopefuls accused the presiding officers of conducting the exercise at secluded venues not known to other candidates in the border town.
In Beitbridge, candidates nominated in the disputed process were Peter Pirato for ward 1, Tadzei Rice and Sibanda Portia ward 2, and in ward 3, incumbent Takavingei Mahachi was unopposed.
In ward 6, sitting councillor Agnes Tore gave way to a newcomer after settling for a proportional nomination for the municipality.
In several centres, the selection process started late as members and presiding officers were not clear on the procedures.
In Glen Norah, Harare, members aligned to aspiring candidate and former mayor Herbert Gomba reportedly assaulted another aspirant Womberai Nhende.
The CCC and police confirmed the violence.
"We have had some incidents where the proceedings were disrupted by intruders. The proceedings were open to our members only, but Zanu PF infiltrated the processes," CCC deputy spokesperson Gift Siziba said in an interview.
Police spokesperson Assistant Commissioner Paul Nyathi confirmed the skirmishes.
"We have heard of some disturbances and alleged clashes, but as police, we have not received any official complaint. No one has come forward to report the cases," Nyathi said.
An independent selection panel led by human rights defender Rashid Mahiya is overseeing the nominations.
Some sitting MPs and Senattors, however, withdrew from the race at the last minute.
Mutasa Central legislator Trevor Saruwaka is one of the MPs who opted out.
"Behold, the new is coming. Time to pave way for others to complete the race," Saruwaka said in a statement posted on his Facebook page.
Matabeleland South senator Bekithemba Mpofu said: "Best of luck to all candidates that are seeking to represent us. My journey in the Senate ends here for now. I will continue to support the winning candidates to ensure that we realise a new Zimbabwe."
Related Topics