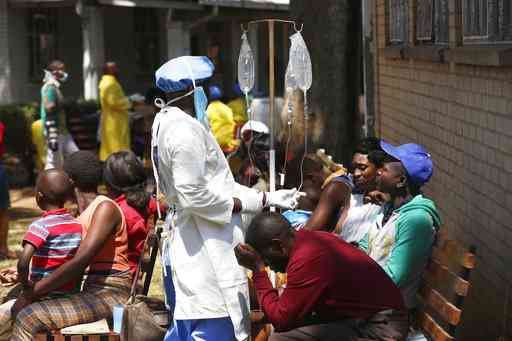 CHIREDZI town council fears that a cholera outbreak may surface in the sugarcane growing town due to the incessant power outages that are disrupting operations at the city's waterworks.
Chiredzi town secretary Wesley Kauma said residents were being forced to fetch water from unsafe sources because council is unable to pump enough water due to the countrywide rolling power outages.
"Due to the fact that we are having power cuts of over 14 hours, we are left with a few hours to purify the water which is already inadequate for our population here," Kauma said.
"The expanding (population is) making it difficult for us to match demand as we are unable to purify more water in the limited time."
Kauma said they had partly upgraded the water supply system with the help of the United Nations Childrens' Emergency Fund, but more still needed to be done to avert a water crisis.
"We have also had engagements with Tongaat Hullet for alternative sources of energy, though it's currently off season so we cannot have it now, but later on. We have had to make use of a generator, but we produce way too little from that," Kauma said.
"Given the current cholera outbreak that has affected eight provinces, we are desperate to control the situation as we are closer to Bikita which has recorded cholera cases. We remain on high alert, though we are having challenges in providing water to the people."
Erratic water supplies has been the order of day in Chiredzi for many months now, which is heightening fears of a cholera outbreak in the town of nearly 40 000 people.
According to the Health and Child Care ministry, four cholera deaths have been recorded so far countrywide with 21 confirmed cases and 173 suspected cases.
Related Topics