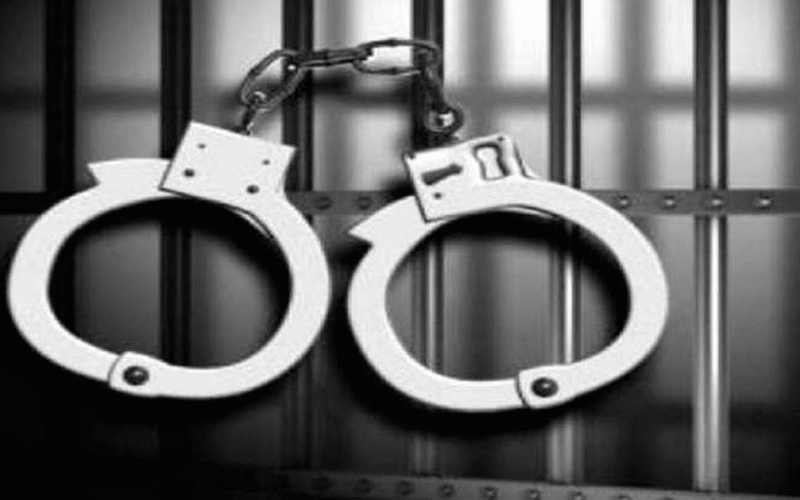 TWO men from Bulawayo have been arrested for circulating counterfeit United States 100-dollar bills in Gweru.
Midlands provincial police spokesperson Inspector Emmanuel Mahoko yesterday confirmed the arrest of Chrispen Kutira (42) and Everson Kabura (38) over the matter.
"Events leading to the arrest are that Kutira entered into one female victim's house on the pretext that he wanted to see her husband, but suddenly indecently hugged her," Mahoko said.
"The woman who was not happy with his actions threatened to call neighbours and he (Kutira) ran away and sped in a grey Ford Ranger registration number AEC 6337.
"A report was made to the police, and on the same day the vehicle was spotted at an apostolic set shrine near Mtapa cemetery roundabout. Police acting on the information raided the suspects and arrested them."
Mahoko said following the arrest, police established that the two had on February 23, bought fuel from a fuel attendant using a fake US$100 note.
It was further established that the duo had defrauded several businesspeople in the Midlands capital using counterfeit United States dollar notes. In an unrelated incident, Mahoko said a 15-year-old girl died on Tuesday this week after she was hit by a vehicle along the Kwekwe-Gokwe Road.
According to Mahoko, Moment Shumba (22) of Mapfungautsi, Gokwe was driving a Honda Fit when he hit the juvenile who was pushing a cart at the 193km peg along the Kwekwe-Gokwe Road.
"The deceased fell on the tarmac and sustained head injuries and died on the spot."
Mahoko said a minor child who was in the pushcart was thrown onto the tarmac and is in a critical condition at Gokwe South District Hospital.
lFollow us on Twitter
@NewsDayZimbabwe
Related Topics