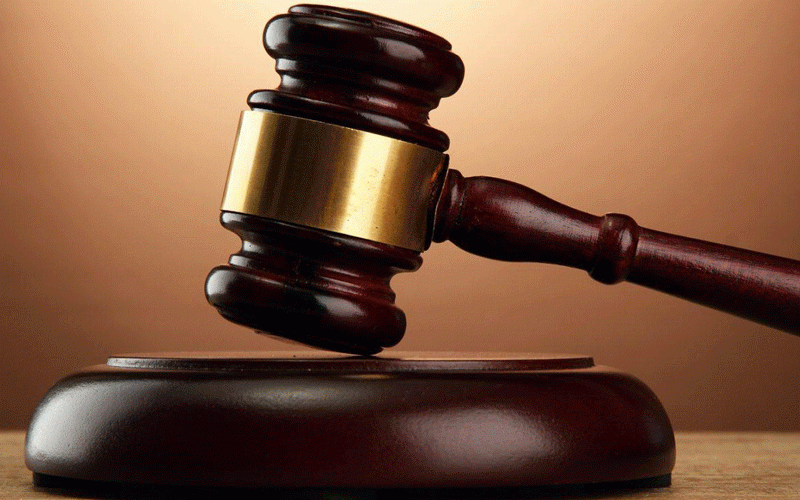 WHEN a friend offered her a place to stay, Pamela said yes impulsively, without asking any questions.
This was months after she left her home in rural Masvingo in south-eastern Zimbabwe, escaping her abusive stepmother. She initially worked as a domestic helper in Harare, but within six months, her employer let her go, saying she did not have money to pay her.
After losing her job, Pamela was desperate to find a place to live and food to eat. Just then, she remembers her friend saying in Shona: "Unongoitawo yandiri kuita." ("Just follow my lead and do what I do.")
It was only when Pamela moved in with her friend, whom she had met while fetching water at a community borehole in an informal settlement south of Harare, where they both lived, that she realised the woman was a commercial sex worker.
The woman took Pamela to a low-cost nightclub, commonly found in high-density areas here, and told her she could sleep with older men and get paid in return.
Pamela followed her friend's lead. But one day, one of the clients she picked up at a bar — after his paid session was over — forced himself on Pamela without protection and raped her.
Before she could even make sense of the abuse she went through, the 16-year-old realised she was pregnant. Pamela, now 18, prefers to use only her first name for fear of stigma.
While child protection laws in Zimbabwe protect children under the age of 16, they crowd out those like Pamela who fall in the bracket between 16 and 18 years of age.
In 2020, just around the time Pamela met the man who raped her, the government was taken to court by two activists challenging the constitutionality of certain sections in the Criminal Law (Codification and Reform) Act with respect to sexual exploitation of children in the country.
In 2022, the highest court in the country struck down as unconstitutional provisions in the act that put the age of consent for sex at 16, conflicting with the legal age for marriage at 18.
The court gave the government one year from June 2022 to set a law that protects all children from sexual exploitation in accordance with the Zimbabwe Constitution.
Until then, those like Pamela who end up impregnated — or, as happens in many cases, married off at an early age — fall between the cracks, with no legal protection.
Someone Pamela confided in suggested she go to the police and report the rape, but the teenager wasn't sure how she could explain her situation or her choices.
Not only did she think she "chose" this life for herself, the man who raped her threatened her, saying if she ever spoke about this to anyone, she'd have to pay a heavy price.
"There is a thin line between consensual sex and sex exploitation," says Rudo Magwanyata, advocacy and research co-ordinator at Shamwari Yemwanasikana, a community-based organisation that advocates for girls' rights.
The biggest challenge, she says, is that in Zimbabwe age of consent, which refers to the minimum age at which a person is considered to have the legal capacity to consent to sexual intercourse, is 16.
"Because she is 16, she can consent. But that doesn't mean that she is having consensual sex. She does it for the promised benefits that come after," Magwanyata says.
No one forced her into sex work, but Pamela says she didn't have a choice either. She and her friend pooled their earnings to pay for rent and food.
The work didn't pay much. At most, she would get US$5 and sometimes it was as little as US$1,50.
"But I had no other choice because I needed the money," Pamela says.
On average, 646 women are sexually abused in Zimbabwe every month, and 1 in 3 girls are raped or sexually assaulted before they reach the age of 18, according to a 2020 brief published by the International Commission of Jurists, an organisation that protects and promotes human rights through the rule of law. Caroline Masibango, a paralegal at Justice for Children, a non-governmental organisation that provides legal aid to children, says it's not easy to seek justice in such cases because of the lower age of consent law.
"When you come across such cases, sometimes you end up leaving them, just because there is no real assistance that is there for them," says Masibango. She says in the end, left on their own, these children end up getting pregnant, dropping out of school or trapped in marriages that are often abusive.
During the country's coronavirus lockdown in early 2021, nearly 5 000 teenagers became pregnant.
In August 2020 the country amended the Education Act to prohibit state schools from expelling pregnant students.
Still, according to the 2021 Primary and Secondary Education Statistics Report, 29 593 girls out of 549 504 — over 5% — dropped out of secondary school that year.
Even if the law prohibits their expulsion, "the societal stigma" forces these girls out of school, says Kudzai, another single teenage mother who also prefers to use only her first name.
She says as soon as she realised she was pregnant after being raped by her neighbour for months, she quit school because she had become a "laughingstock," and people's constant ridiculing stares depressed her.
Just like Pamela, Kudzai is also barely making ends meet, particularly since there is now another mouth to feed.
When her neighbour raped her, Kudzai was 15 years old, giving her legal protections; but like Pamela, she didn't report the case to police.
"My aunt said because I willingly went to the man's house, it was not possible to report the matter to the police," she says.
Debra Mwase, programmes manager at Katswe Sistahood, a movement that advocates for young women's sexual and reproductive health rights, says in a relationship, the man can force a child who is at least age 16 to have sex and then use the defence that they were in a relationship and had agreed to have sex.
"What worries me the most is that most of these people are in a position of authority, and children respect people in authority," she says.
Meanwhile, the clock ticks on the 12-month deadline for a new law. "Time is fast running out, and the government may not be able to come up with the law within the set-out timeline," says Lovemore Madhuku, a professor at the University of Zimbabwe's faculty of law.
Before the deadline arrives, government should consult all stakeholders, publish a proposed bill and present the bill in Parliament.
All this can take months or years, depending on the level of debate and interest of politicians in the Bill.
If no headway is made, government will have to seek an extension or be in contempt of court.
The Justice, Legal and Parliamentary Affairs ministry, charged with drafting the proposed law and presenting it to Parliament for approval, did not respond to repeated requests for comment.
Sitting inside a small wooden structure in Hopley, an informal settlement in the south of Harare, Pamela holds her one-year-old daughter.
The young mother's green blouse is torn and her face is frail.
"I am now surviving on scavenging for plastics which I sell to recycling companies. I get about from US$1 to US$1,50 a day, but it's not enough to cater for my needs," she says.
What she earns now is only enough for barest survival, and far from what she had imagined her life to be.
As a child, she dreamed of becoming a teacher. Today, instead of blaming her abuser, she wishes her life had been different.
"Maybe if I had the guidance of my mother, if my mother was alive, I would not have ended up where I am now," she says.
— Global Press Journal
Related Topics