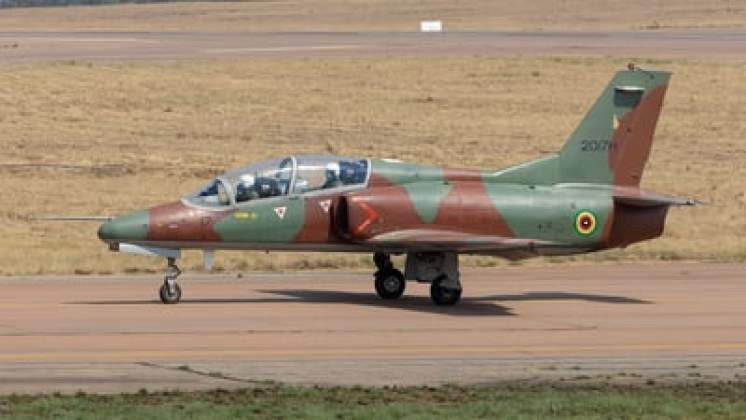 TWO Air Force of Zimbabwe (AFZ) officers died yesterday morning when their SF260 trainer aircraft crashed near Mlezu Agricultural College outside Kwekwe, Midlands province.
AFZ Commander Air Marshal Elson Moyo confirmed the accident saying the trainer aircraft hit a power line and crashed.
"A dark cloud has engulfed the AFZ, after learning of the unfortunate training incident that has claimed the lives of two pilots. Right now, our thoughts and prayers are with the families of the deceased pilots," Moyo said.
"I want to extend my deepest condolences to the families and friends of the deceased for this sad loss of AFZ pilots who were on duty and playing their part to ensure that the AFZ fulfils its mandate to defend Zimbabwe's airspace and territorial integrity."
Moyo said names of the deceased would be released after their next of kin have been notified.
In September 2014, another AFZ's SF260 trainer aircraft crashed at a compound in Mt Hampden, close to Charles Prince Airport, killing two officers.
In April 2021, an AFZ helicopter — Agusta Bell AB 412 — crashed in a farming area in Arcturus, 30km east of the capital killing three crew members and a child after it crashed on top of a house.
Two months later, another chopper, Mi-35 helicopter gunship, with five aircraft technicians on board crash-landed near oil expresser Surface Wilmar in Chitungwiza, but there were no fatalities.
The AFZ has often attributed most of the accident to obsolete equipment.
Related Topics