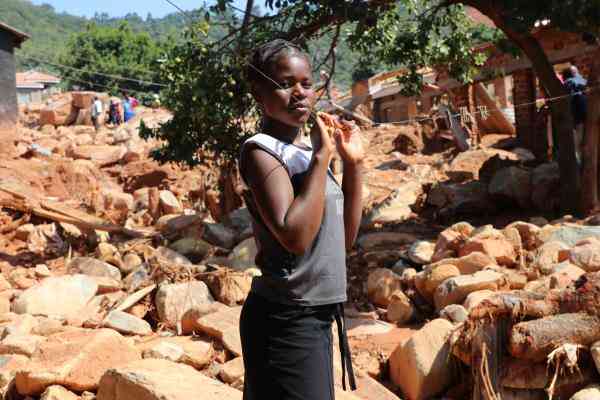 The Civil Protection Unit (CPU) says the country is in a good position to whisk communities to safety in the face of calamities.
Earlier this year, management experts lamented lack of funding to support proactive measures to deal with natural disasters in the country.
Communities in Manicaland, Chimanimani and other parts of Matabeleland provinces have consistently been ravaged by natural disasters such as flooding and cyclones due to lack of preparedness.
Speaking to Journalists in Bulawayo last week, Civil Protection Unit chief director Nathan Nkomo said: "If you check the forecast for this year, it is not different from last year, and I am sure as you have heard from the people in the agricultural sector, it will be the distribution which will be of great concern to us. But we have managed to identify all the safe havens for people in areas susceptible to flooding, rock falls and mudslides. We will maintain those arrangements as a way of maintaining our evacuation strategy."
Nkomo said although they have almost exhausted funds allocated by the government, another allocation that was extended after the supplementary budget will be able to see the country through the year.
He bemoaned the inconsistencies of disaster funding in the country saying there was need for more investment.
"The biggest challenge we have in our budget as the department responsible for disasters is that most of the hydro meteorological hazards start at the end of the year and will remain in force during the first four months of the following year. That creates some hiccups in our budgeting processes because when the year comes to an end, the government takes back the money and we look forward to getting a new allocation.
"We should be able to get more funds from the consolidated revenue fund because this is about life and death and it's commendable that the government has never reneged on its responsibility."
Nkomo added: "If there are any chances of the country experiencing a calamity, the government will always be the first one to respond."
He said there is a need to use relief and recovery projects to build resilience within communities.
"In Disaster Risk Management (DRM) we have been talking more about relief and recovery and what it means is that we need to use all our recovery projects and efforts into resilience from a social perspective, resilience in terms of infrastructure and our approach to carry relief. We mustn't stay in the relief mode, we must quickly move from relief to resilience through recovery."
Related Topics