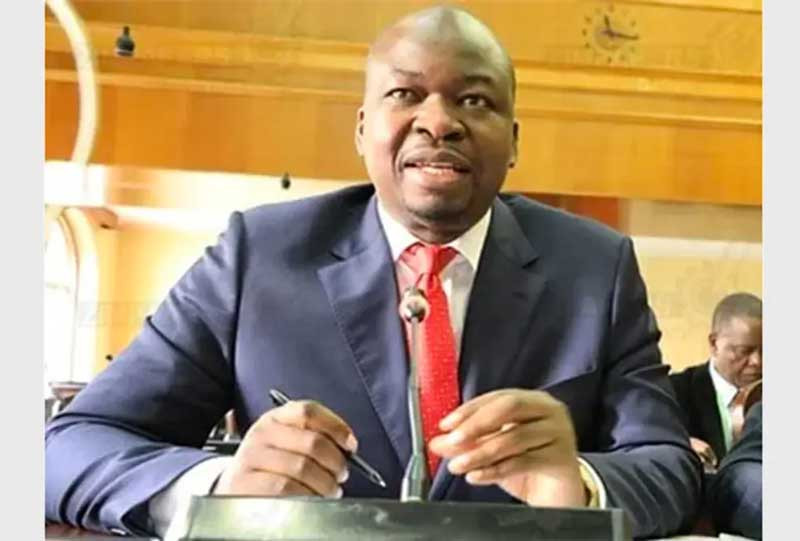 Parliament yesterday was forced to respond to revelations that a company wanted to sell laptops to the institution for US$9 200 each after a public outcry.
A letter by Finance ministry permanent secretary George Guvamatanga to clerk of Parliament Kennedy Chokuda ordering the cancellation of a tender to Bilnart Investment and Mid-End investment that were shortlisted to supply the laptops surfaced on social media last week.
Guvamatanga said the prices quoted by the companies were "unreasonable and way beyond those that are prevailing in the market."
As the debate raged on about the tender, President Emmerson Mnangagwa's spokesperson George Charamba said on Twitter: "Treasury has the final say, which it has exercised judiciously."
Chokuda later issued a statement saying he was the one who actually blocked the two companies after realising that they had inflated prices for the laptops.
He said parliament had never signed any contract with the named supplier because of the inflated prices.
"While all the procurement processes had been adhered to and cognisant of the need to exercise prudence and probity in all procurement processes, our due diligence processes indicated that the prices were highly inflated," Chokuda wrote.
"I, as the accounting officer, directed the Parliament's director of procurement unit in the presence of the director audit, to initiate cancellation of the tender and to proceed with retendering as the prices quoted were not justified.
"It is in this regard no contract has been signed with any of the two suppliers, and no payment processes have been activated in respect of the two suppliers."
Guvamatanga revealed before parliament's public accounts committee recently that many companies were fleecing government by overpricing their goods and services.
He also indicated that the Finance ministry was considering further mechanisms to protect public finances.
Anti-corruption watchdogs and legislators who commented on the laptops issue called for tighter procurement rules for government institutions.
"Politicians and influential people must lead by example through protecting national resources other than being accomplices to plunder them," the Zimbabwe Women Against Corruption Trust said.
"Misplaced priorities and the abuse of the procurement system hits hard on women and girls, who rely more on public services such as health, including maternal care.
"Government should create a tight procurement oversight system and we encourage Zimbabwe Anti-Corruption Commission to thoroughly investigate this matter."
Related Topics