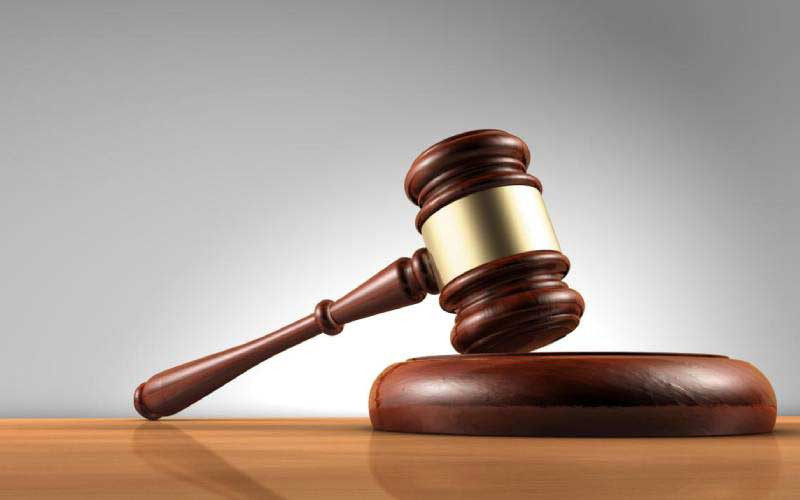 THE High Court has dismissed an application by property developer George Katsimberis in which he was suing four magistrates, prosecutor general and Justice minister Ziyambi Ziyambi.
Katsimberis filed the application after he alleged bias in the way the courts have been handling his case he is accused of building a show house without an approved plan from the City of Harare in a joint venture project with Pokugara Properties (Pvt) Limited.
Pokugara is owned by businessman Kenneth Sharpe and the two are embroiled in several legal disputes.
Katsimberis cited prosecutor general Nelson Mutsonziwa, Ziyambi, Magistrates Barbara Mateko, Noel Mupeiwa, Stanford Mambanje and Letween Rwodzi as the first to sixth respondents, respectively.
According to the court papers, Katsimberis has been appearing in court since June 2020 as a State witness before the cited Magistrates.
Katsimberis had alleged that the circumstances that gave rise to the charge against him, and the said witnesses are the same and that the prosecutor general has failed to prosecute his matter in violation of his rights.
High Court Judge Justice Siyabonga Paul Msithu, however, turned down his application.
"The general rule is that a superior court should intervene in uncompleted proceedings of the lower court only in exceptional circumstances of proven gross irregularity vitiating the proceedings and giving rise to a miscarriage of justice which cannot be redressed by any other means or where the interlocutory decision is clearly wrong as to seriously prejudice the rights of the litigant," the judge ruled.
"From the foregoing authorities, it is clear that a superior court will only interfere with unterminated proceedings of a lower court where grave injustice would materialize if there was no immediate intervention. It must also be demonstrated that the professed infractions necessitating an approach to the superior court are completely irredeemable as to necessitate the court's intervention by granting the relief sought.
"The trial has already commenced and is underway. The applicant (Katsimberis) does not aver that in the conduct of his defence he indeed attempted to assert his right to remain silent but was impeded by the fact that he had made a separate statement as a witness."
"This court will only interfere where there is a clear demonstration of grave injustice having been occasioned as a result of the parallel prosecution of the two matters. That has not been done and for that reason, the court does not accept the submission that the right to remain silent, which is intertwined with the right against self-incrimination has become illusory."
Related Topics