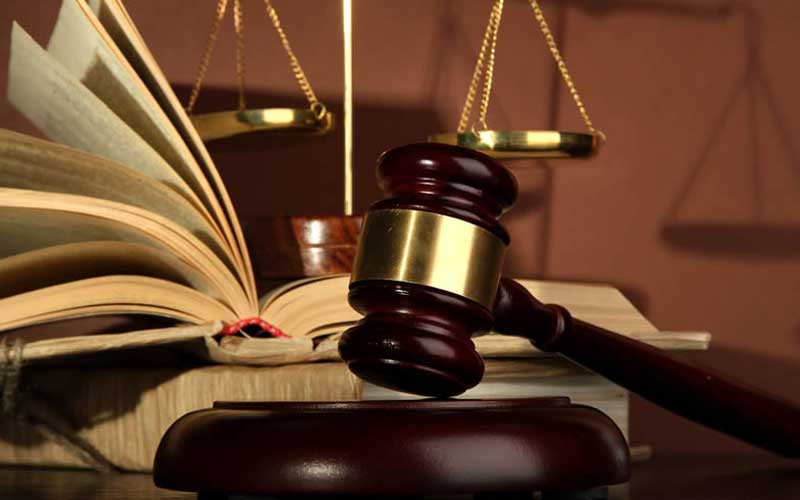 THE Zimbabwe Law Society has warned the public against hiring "touts" masquerading as lawyers as cases of people being conned by fake lawyers increase.
"The public is being warned to desist from giving instructions to any person masquerading as a lawyer at the magistrates court. Before engaging the lawyer, ensure that the person purporting legal services is duly registered and licensed by the Law Society of Zimbabwe to offer such services. Proof of such licence can be in the form of a Valid Practicing Certificate of that year," Law Society of Zimbabwe executive secretary Edward Mapara said in a statement.
"Should members of the public be approached by unregistered and unlicensed persons purporting to offer legal services, they should report them to the police post at the court or any nearest police station and such persons will be subjected to prosecution.
"The public is further warned to desist from dealing with registered and licensed lawyers who loiter at the magistrates court for purposes of securing legal work (touting) and take legal fees without issuing a receipt. It is a serious misconduct for any licensed lawyer to loiter at the courts for purposes of soliciting for legal work."
In April, 33-year-old Beaven Chipunza appeared before magistrate Yeukai Dzuda facing four counts of contempt of court charges and contravening the Legal Practitioners Act.
It is alleged that on March 31 this year, Chipunza appeared before Norton magistrate Christina Nyandoro masquerading as a lawyer representing Shamiso Koroka who had been charged with unlawful possession of dangerous drugs.
Chipunza identified himself in court as Koroka's lawyer, but he failed to produce his practising certificate.
On April 7 this year, Chipunza also appeared at the Norton Magistrates Court in a case presided over by Takunda Chipeta where he also claimed to be representing Koroka.
He was asked to produce his practising certificate, but he again failed to do so. Chipunza also masqueraded as a lawyer on two other counts.
It was later established that he had no practising certificate, which led to his arrest.
Related Topics