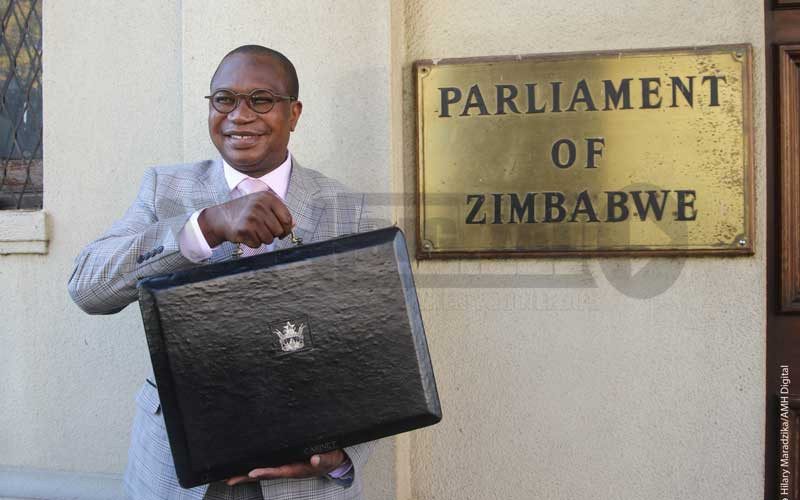 SENATORS have shot down Finance minister Mthuli Ncube's supplementary budget saying it failed to address the country's economic meltdown.
In July, Ncube presented a $929 billion supplementary budget for approval by Parliament. Of this, 53% ($492,8 billion) will be dedicated to employment costs.
Ncube doubled the national budget to $1,9 trillion as a result of rising inflation and a weakening local currency.
During a heated debate in the Senate on Tuesday on the Finance Bill that was presented by Ncube, Harare Metropolitan senator Elias Mudzuri said: "We can approve the billions that you have talked about, but why we are now approving a budget which is more than three times what we had at the beginning of the year? We need an explanation from you (Ncube) before we debate your finances."
Midlands senator Morgan Komichi said: "I think the people of Zimbabwe have got higher expectations out of your budget, currently they are languishing in extreme poverty. Those who are formally employed at the moment have virtually no difference with the ones that are unemployed.
"As we speak right now, the salaries that are earned by civil servants, even if you add the US$175 and the RTGS, no one can make a comfortable life out of that. The cost of living in the country is too high. The price of goods is beyond reach, it is very impossible to fulfil these basic requirements.
"Minister, we need to look into this seriously. We need to look into methods which can be employed to make sure that we balance between people's expectations and the targets that you might have as a minister to turn around our economy. The time has been long; people have been very patient but things seem not to be improving at all."
Mashonaland West senator Voice Chinake said: "Every time you make your budget, yes you tell us you want all those figures, are these figures in the air, every time you make your budget, you do not really explain to us as a House how you are going to get the money."
Senator Chief Makumbe chipped in saying: "If you look at the figures that we are talking about, over $300 billion vis-à-vis the amount that we budgeted for as a country last year, all points to inflation. I would want the minister to show us how he intends to stabilise the Zimbabwe dollar so that it takes its correct position in the league of currencies because our biggest challenge here is inflation.
"My heart bleeds for the workers in Zimbabwe who are earning far below the poverty datum line. Some have not been able to send their children to school because of eroded RTGS monies which they are earning. So we also need to see how the minister is going to deal with this kind of inflation."
Manicaland senator Douglas Mwonzora said the budget should include measures that deal with shortage of goods and improves people's lives.
Related Topics