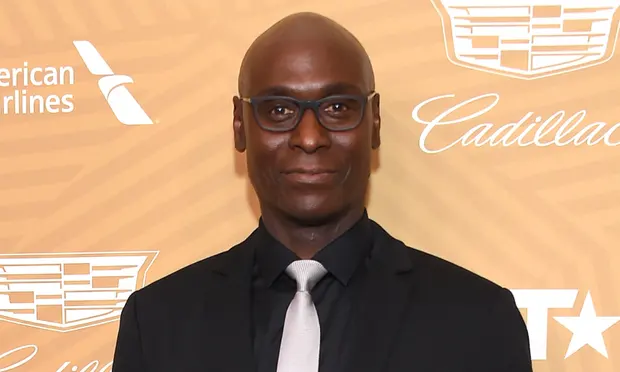 Lance Reddick, actor known for roles in The Wire and the John Wick franchise, has died at the age of 60.
According to multiple outlets, his representative confirmed that he died of natural causes at his home in Los Angeles. The actor had been recently doing interviews for his role in John Wick: Chapter 4, released next week. Earlier this week, he chose not to attend the film's New York premiere.
Reddick's best-known role was playing Baltimore police lieutenant Cedric Daniels in HBO's hit crime drama The Wire. He had originally auditioned for the roles of Bubbles and Bunk Moreland. It was a rare prestige show to have a largely black cast at a time when television was mostly white. "It wasn't until I got off The Wire that I realised that wasn't the normal experience," Reddick said to the Guardian." In retrospect I see that it was really extraordinary."
In a 2019 interview, he referred to it as "an iconic piece of history" and that he felt "very fortunate and proud of the work we did".
Reddick's TV roles also included Oz, Lost, Bosch and a lead role in sci-fi drama Fringe. Before his death he also filmed the part of Zeus for the upcoming TV adaptation of Percy Jackson.
On the big screen, Reddick's credits included White House Down, Sylvie's Love, Brother to Brother and a role in the blockbusting John Wick franchise. As well as his posthumous performance in the fourth film, he is believed to have filmed a role for a spin-off, Ballerina, led by Ana de Armas. He will also be seen in the upcoming remake of White Men Can't Jump.
The Wire creator David Simon released a statement to the Hollywood Reporter to express his grief. "A consummate professional, a devoted collaborator, a lovely soul and a friend," he wrote. "This is just gutting and way, way, way too soon for any of us who knew and loved him to contemplate."
Wendell Pierce, Reddick's co-star in the show paid tribute to him on Twitter. "A man of great strength and grace," he wrote. "As talented a musician as he was an actor. The epitome of class. A sudden unexpected sharp painful grief for our artistic family. An unimaginable suffering for his personal family and loved ones. Godspeed my friend. You made your mark here. RIP"
Another fellow cast member Isiah Whitlock Jr wrote: "Shocked and saddened by the news that Lance Reddick has passed away. Truly heartbreaking. R.I.P. My friend. You will be missed. God speed."
Guardians of the Galaxy director James Gunn also tweeted: "Lance Reddick was an incredibly nice guy, and an incredibly talented actor," he wrote. "This is heartbreaking. My love goes out to all his family, friends and collaborators." Stephen King tweeted that he was a "wonderful actor; wonderful man".
Reddick is survived by his wife, Stephanie, and children, Yvonne Nicole and Christopher.
Related Topics