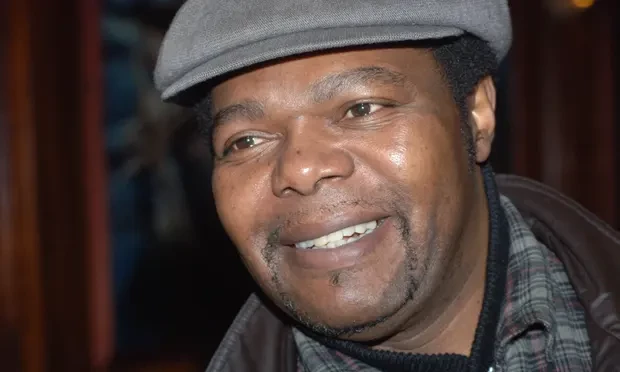 My father, Walton (Wala) Dangarembizi, who has died aged 66 from complications related to diabetes, was an influential promoter of African music in the UK. He began by working on London sound systems in the 1970s before graduating to running a club at the Africa Centre and then providing musicians for major festivals and events, including Womad and Notting Hill carnival.
Wala was also an accomplished musician himself, playing drums, mbira and hosho with the African Dawn collective.
He was born in Mutare, in what is now Zimbabwe, to Jennifer (nee Karadzandima), a nurse, and Joseph Dangarembizi, a teacher and former director at Rothmans, Zimbabwe. It was during his primary school years in Zimbabwe that Wala was inspired to pursue a career in music via his father's record collection of jazz, Congolese and classical music. In 1973, at the age of 17, he and his brother Raymond came to live in the UK, where his mother had worked as a nurse, and he did his secondary education at St Joseph's college in Dumfries, Scotland.
After leaving school he gained a qualification in sound engineering at Hammersmith technical college in London, and began deejaying on the capital's sound system circuit in the 70s, playing chimurenga, highlife, soukous and other African beats, as well as reggae and soca.
In the early 80s he and a friend, Kwesi Asare, founded the Limpopo club at the Africa Centre in central London as a place for emerging talent from Africa to play live music. Many great musicians appeared there, including Baaba Maal, Salif Keita, Youssou N'Dour and Angélique Kidjo, and as the club gained in popularity, Wala pivoted from DJ to promoter, showcasing African music across the UK at live gigs and festivals.
From the late 80s onwards he regularly programmed the African music stage at Notting Hill carnival, collected musicians together for the Africa on the Square events at Trafalgar Square and promoted African performers at the Womad festival.
In 2011 Wala was awarded a lifetime achievement award at the Zimbabwe Achievers ceremony for his contribution to promoting African musicians on the UK musical landscape, and his work was subsequently documented in various places, including in the book Sounds like London by Lloyd Bradley (2013) and an accompanying exhibition at the Black Cultural Archives entitled Black Sound.
He is survived by his wife, Marian (nee Nyamadzawo), whom he met at the Africa Centre in 1982 and married in 1990, and their two daughters, me and Tanyaradzwa.
Related Topics