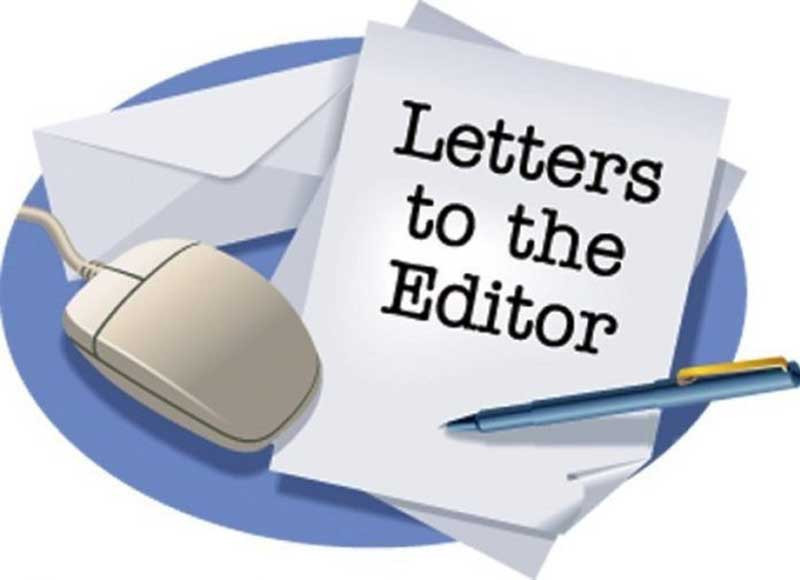 MOST of the country has to date received cumulative rainfall of between 75% and 100% of the long term average, except for some areas in the south.
The Southern Africa Regional Climate Outlook Forum mid-season rainfall forecast update, released in December 2022, indicated a generally positive outlook for the remainder of the season across most of the southern Africa region, including Zimbabwe, with normal to above-normal rainfall being forecast through to the end of the rainy season in April.
Crop conditions in the northern parts of the country were ranging from "average" to "good", while in the southern parts, it was mainly "mediocre" to "poor".
Early harvest is expected to start end of March in some parts of the country and is likely to see an improvement in the food security situation for vulnerable households.
The main ongoing income-generating activities for vulnerable households from both the rural and urban settings include selling of fruits, green mealies, mushrooms, and other crop produce in addition to the usual vending activities mainly in urban areas.
Headline inflation continued to steadily decelerate with annual inflation shedding 14 percentage points from 244% in December 2022 to 230% in January 2023, and monthly inflation also shedding 1,3 percentage points from 2,4% to 1,1% over the same period.
According to HungerMap LIVE, approximately 4,05 million people were estimated to be facing insufficient food consumption at the beginning of February 2023, decreasing by almost 1,2 million people compared to the 5,2 million reported at the end of December 2022.
The Famine Early Warning Systems Network projects that vulnerable urban households are likely to be Stressed (Integrated Food Security Phase Classification [IPC] Phase 2) as cost of living continue to rise.
In typical rural deficit-producing areas in the south, east, west, and far north, Crisis (IPC Phase 3) outcomes are likely to persist throughout the lean season into early 2023.
The food poverty and total consumption poverty lines, which are monitored by the Zimbabwe National Statistics Agency were pegged at $22 385/person and $29 500/person in January, respectively, which is similar to the figures reported in December 2022.
The cost of the monitored food basket in both Zimdollar and United Stated dollar terms in rural markets remained stable during the month of January, but remains 390% higher in Zimdollar terms when compared to a year ago in January 2022.
The average cost of monitored minimum food basket commodities in urban markets in US dollar terms increased by 10% and 12% when compared to the previous month and year, respectively.
In Zimdollar terms, the average cost increased by 20% and 450% compared to the previous month and year, respectively. - World Food Programme
Auction market facilitating creation of multiple exchange rates
THE Reserve Bank of Zimbabwe (RBZ) promised to continue supporting the auction and the willing-buyer willing-seller intermarket rate by availing forex from the surrender portion of forex receipts.
While this foreign exchange market support is commendable, it is our view that the piecemeal approach to Zimdollar exchange rate liberalisation being taken by authorities is hurting the price discovery process.
The auction market should be disbanded as it is facilitating the creation of multiple exchange rates in the economy thus promoting round-tripping and rent-seeking behaviours.
As such, to get a single unified official rate, the central bank should only maintain the willing-buyer willing-seller interbank market purely based on market forces of demand and supply.
For smooth functioning, the existing willing-buyer willing-seller circuit breakers in terms of the volumes traded should be scrapped.
This will help boost forex volumes and increase the participation of many buyers and sellers.
A market-driven exchange rate is essential in stabilising the Zimdollar and eliminating distortions caused by rent-seeking.
In that vein, gold coins were introduced by the central bank in July 2022. As of January 13, 2023, about 25 188 gold coins had been purchased, thus enabling RBZ to mop excess $20 billion on the market. Of the total coins, 84% were acquired by corporates, while the balance 16% was bought by individuals.
The gold coins are serving two primary functions — liquidity management (open market operations) and alternative investment vehicle.
Concerning the former, the fact that the gold coins are being largely sold in Zimdollars at an overvalued willing-buyer willing-seller interbank rate, it means the central bank is selling at a loss.
For instance, on January 31, 2023, an ounce of gold coin sold for US$1 923,05, which was equivalent to $1,53 million at the prevailing official rate of US$1:$796,52 (versus parallel market value of $1,92 million at US$1:$1 000).
All else constant, this variance gives an indicative loss of about $0,39 million per ounce sold that day. Since the turn of 2023, the Zimdollar is on a deterioration path against the US dollar on both markets.
It has already erased nearly 20% of its value on alternative markets, pushing parallel market exchange premium above 35%.
As such, the selling of precious gold in the fragile Zimdollar is tantamount to a waste of gold reserves at a time when the nation has become too susceptible to unforeseen contingencies like disease outbreaks, droughts and cyclones.
Despite the presence of these coins, central bank statistics show broad money supply mounting by 99,12% from $1,12 trillion in June 2022 to about $2,34 trillion in December 2022.
This shows that the $20 billion mopped up by gold coins in more than six months is too little to influence the exchange rate and inflation dynamics. - Zimbabwe Coalition on Debt and Development
Africa's mineral wealth now represents a cornerstone for global energy transition
ESSENTIAL for the implementation of clean technologies and the establishment of energy security, Africa's critical minerals are becoming increasingly attractive to global energy and mining players, particularly as the energy transition continues to stimulate demand and new discoveries reveal large-scale deposits.
According to the International Energy Agency (IEA), the average amount of mineral resources needed for a new unit of power generation capacity has increased by 50% since 2010, as the share of renewables in new investment continues to rise.
With electric batteries requiring lithium, nickel, cobalt, manganese and graphite, magnets essential for wind turbines, electric vehicle motors requiring rare earth elements (REE), and electricity networks relying on a significant amount of copper and aluminium — Africa's critical mineral wealth now represents a cornerstone for the global energy transition.
The Democratic Republic of Congo (DRC) represents one of the wealthiest nations worldwide in terms of critical mineral reserves and has the potential to become a globally competitive mining hub.
The DRC contains 70% of the world's cobalt reserves, a key metal for the production of electric vehicles and batteries, with its largest mine producing up to 95 000 tonnes, or approximately 41% of global production.
Additionally, the country offers some of the highest quality copper reserves globally, with its copper belt attracting a slate of players interested in tapping into the global power market.
Critical minerals represent the highest contributors to the Congolese economy, responsible for up to 95% of the value of its exports.
Up to US$24 trillion in untapped mineral deposits places the DRC in a strategic position for the ongoing energy transition, if challenges associated with security risks and infrastructure deficits are addressed.
Also, South Africa is a leading producer of several critical minerals, including platinum group metals (PGM), manganese, chromium and vanadium — all of which are essential for the production of batteries and renewable energy components.
On the REE side, the country's Steenkampskraal Mine in the Western Cape has the highest grade in the world, while the country is additionally responsible for 60% of the global manganese supply, 75% of platinum supply and 40% of palladium supply.
In 2021, South Africa's PGM production was 285 metric tonnes, while the mining industry at-large contributed approximately 8,7% of total GDP.
Zimbabwe is another major producer of PGMs including platinum, palladium and rhodium, producing up to 15 metric tonnes of platinum alone in 2021. The country also holds the largest lithium deposits in Africa, with its Bikita Mine boasting up to 10,8 million tonnes of lithium ore reserves, essential for the production of batteries for electric vehicles. The country is well placed to become a leading supplier for the emerging global electric vehicle market.
Namibia is home to significant deposits of REEs including dysprosium and terbium — necessary for the production of permanent magnets in the batteries for electric cars and wind turbines — as well as uranium. In 2020, the country produced 12% of uranium worldwide, ranking the second-largest producer of the resource after Kazakhstan.
Representing a critical mineral for the production of nuclear power, Namibia's status as a globally competitive producer offers newfound opportunities for nuclear adoption in Africa.
With a number of sizeable mining projects currently underway, including the Eisenberg Rare Earth Minerals project and Lofdal Mine, the country is positioning itself to become a critical mineral hub in the region.
In western African, boasting a diverse range of critical minerals essential for various industrial and technological applications, Ghana has emerged as a major producer of bauxite, manganese, lithium and REEs.
In 2020, Ghana produced approximately 1,16 million metric tonnes of bauxite and an estimated 640 000 metric tonnes of manganese in 2021, making it the sixth-largest producer worldwide.
Recent high-profile lithium discoveries are also set to position the country as a global producer and exporter, with projects such as the 14,5 million tonne Ewoyaa Mine expected to start producing from 2024. - Charné Hollands
IN response to Zec refuses to budge on report, NATASHA CHANEX says: So does this mean we are going to have free and fare elections? That's impossible considering that many now view the Zimbabwe Electoral Commission as an appendage of the ruling Zanu PF party.
IN response to Why do we celebrate youth day?, CDE THANDI THANDEKA says: Politics is not about noise. Students are better informed than most citizens, so they use their wisdom wisely.
IN response to Chief, village heads clash over communal land, JJ SIBBS says: There is more to it. Such problems date back to the colonial era. Some chiefs were imposed in areas that had boundary overlaps. You may find out that they got the authority from another chief who presides over the same area. Allocation of land is done by the village head and not the chief.
IN response to Who is Zifa trying to fool?, TALENT HAZVINEYI says: So a cabal that disobeys Fifa and Caf wants to force its affiliates to obey Caf and Fifa regulations. What nonsense is this?
NIGEL RIO NYADORE says: The players are the ones suffering the most as they are not getting international exposure. It's such a shame.
IN response to New kart track boosts Zim karting, ZIVENGWA DONDO says: There was a time when Rufaro Stadium was converted to a dog racing track. This is a case of déjà vu.
EMANUEL MATHUTHU says: Surely we have useless leadership at the top. Karting is not an open sport. Just fix soccer stadiums. We want soccer back in our stadiums.
IN response to Byo grave diggers overwhelmed, JOE EXALTED says: Health delivery has totally collapsed. It's sad that some people are dying of preventable diseases.
IN response to The City of Harare budget is probably bigger than Malawi's budget, NIXON CHIBHAMU says: Firstly, tell your government to disburse all the budget for the city and return motor vehicle licensing to the city and see the wonders it will work. Surely your government has presided over years of dilapidation in the country. How much do we owe international institutions?
Related Topics