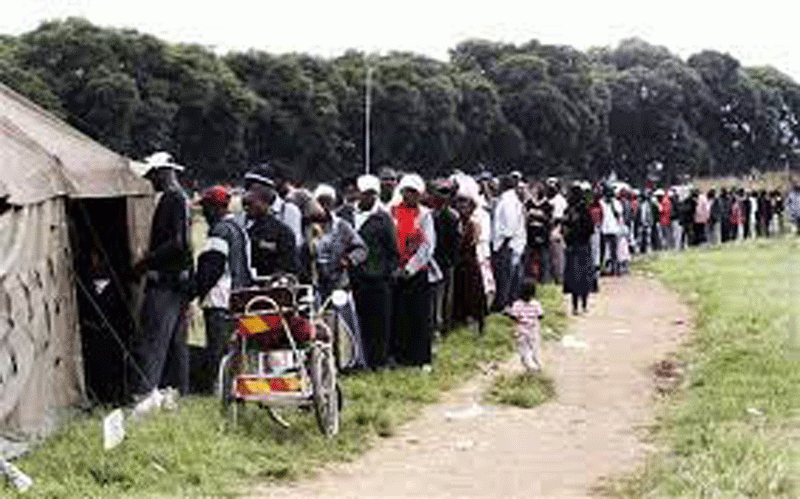 It bears repeating that Zimbabwe and President Emmerson Mnangagwa need the August 23 general elections to pass off without incident, and more crucially, to pass a free and fair test.
The later aspect, however, is much more critical and one this administration has already failed.
One could argue that the 2018 elections, the first contested in the country without long time strongman, the late former President Robert Mugabe, were relatively tame after the chaos that has usually engulfed previous polls.
While the election produced a disputed result that deepened polarisation in a country where political colours are in black or white with no grey areas, the run up had no excessive violence that marred previous iterations.
Since the turn of the millennium, Zimbabwe has seen successive polls being marred by violence and intimidation, with killings of opposition supporters rampant.
With the 2023 elections under a month away, the complexion in the country has changed and it is clear that Mnangagwa wants to win his re-election at all costs.
Human rights watchdog, Amnesty International has flagged rising violations as the elections draw closer.
What is more telling, however, is how Mnangagwa and his Zanu PF party have perfected the use of non-violent coercion to intimidate Zimbabweans into acquiescence.
Eschewing democratic reforms demanded by the opposition and civil society, the administration has closed democratic space, with new laws designed to shut down civic and political activism and keep the media in check.
This may be because in the last five years, Zimbabwe's economic crisis has worsened, and the hope engendered by Mnangagwa's rise to power after the forlorn years of Mugabe's rule has all but disappeared.
Inflation has stubbornly remained high while the local currency has lost over 99% of its value since it was reintroduced in 2019.
The administration has been dogged by allegations of high-level graft by figures linked to Mnangagwa and Zanu-PF.
Mnangagwa has been 'pulling' large crowds to his star rallies, with his lieutenants crowing about numbers of 124 000 and 127 000 attendants in recent weeks.
Many of those in attendance, it turns out, are being bussed from rally to rally to boost the numbers.
In truth, however, Mnangagwa is assured of victory, aided by a well-oiled state machinery, but more crucially, by an opposition that has yet to develop a coherent message that projects it as a viable alternative to the ruling party.
For most part, the opposition has failed to proffer any solutions to the country's myriad problems while its election strategy appears muddled to say the least.
Mnangagwa's administration is already in negotiations with the West for a solution to its high external debt and has been clever in enlisting reputable brokers of these talks — African Development Bank president Akinwumi Adesina and Joaquim Chissano, the former leader of Mozambique.
The International Monetary Fund is also returning to the country for another Staff Monitored Programme after its last attempt at one in 2019 collapsed.
The August 23 election is not so much a key test of Mnangagwa's democratic credentials and should he win without incident, the path to unlocking badly needed financial assistance from international financial institutions as well as repairing relations with the West becomes clearer.
The election presents Mnangagwa with the clearest and best opportunity he is likely to get.
Related Topics