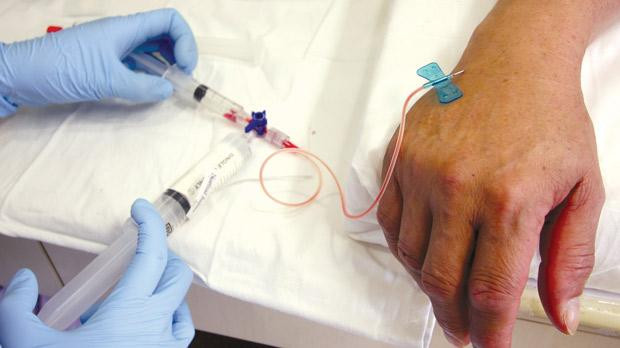 THE Cancer Association of Zimbabwe (CAZ) has urged people to seek urgent medical treatment as cancer-related deaths increase in the country.
This also comes after reports that some patients were being misled that the disease can be treated through traditional or faith healing which is causing patients to present their cases late for treatment.
In an interview with the NewsDay over the weekend, CAZ monitoring and evaluation co-ordinator, Lovemore Makurirofa said the confusion was a result of a lack of knowledge on cancer and its progression as well as available treatment.
"People do not have enough knowledge about cancer, starting from the definition of cancer itself and because they don't understand it, how it progresses and how it affects their bodies they are likely to seek alternative treatment methods," he said.
According to the Zimbabwe National Cancer registry, more than 80% of cancer patients are visiting hospitals when it's too late for treatment.
"Mostly they present at stage 3 and 4 of their cancer. This is all because of lack of awareness with regards to cancer because they don't know what cancer is, they don't know the signs and symptoms of cancer and they don't know what to do when they are diagnosed of cancer," he said.
Makurirofa said patients were likely to be duped of their hard earned cash by people who claim to cure cancer.
"As Cancer Association of Zimbabwe, we recommend cancer patients to visit hospitals to receive all the treatment modalities. People should know the truth about cancer. They should know that cancer is a disease that can be managed very well in hospital.
"All they need is to make sure that they seek treatment well in advance and come to hospitals early because cancer starts and progresses through the stages, getting difficult to manage and becoming costly with every progression to the next stage."
He also said cancer was a very expensive condition to manage.
"Cancer is very expensive to manage hence it is advised to seek treatment in time so it is cheaper and easier to manage. We need to save the resources by encouraging people to come to the hospital early," Makurirofa said.
Around 8 500 new cancer cases are being diagnosed in Zimbabwe annually amid indications that more cancer patients could be dying due to lack of diagnosis and treatment given the high costs involved in the disease's treatment.
Data from a 2018 Zimbabwe Cancer Registry report shows that the total number of new cancer cases recorded then among Zimbabweans of all races (including non-melanoma skin cancer) was 7 841 comprising 3 301 (42,1%) males and 4 540 (57,9%) females.
Related Topics