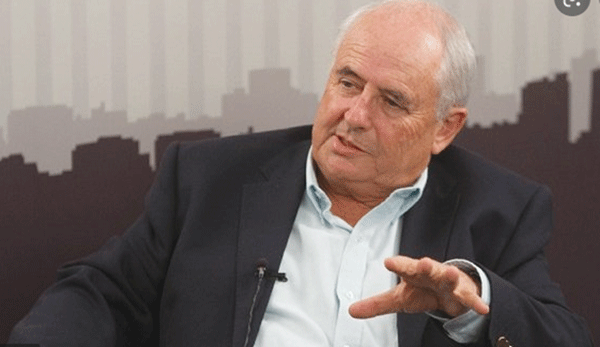 BY TANYARADZWA NHARI Premier African Minerals Limited has signed a joint venture agreement with Li3 Resources Inc to acquire 50% interest in Premier's lithium assets located in Mutare, Zimbabwe.
The London Stock Exchange-listed resource group had previously acquired these claims located in the Mutare Greenstone Belt in 2020 and were held by the company's subsidiary LicoMex Private Limited.
Li3 Resources is a private lithium focused exploration company founded and backed by senior mining executives who have had prior success in the lithium sector.
George Roach, Premier chief executive officer, said: "The Li3 project is located in a region in Zimbabwe that is receiving significant interest in both lithium and potential gold deposits. The claim blocks are well located and, in several instances, have already attracted interest from international lithium producers. Of particular importance is that Li3 resources plans to list on the Toronto Stock Exchange and this brings to Zimbabwe widened international interest and investment. To Premier, this expands our lithium interests in Zimbabwe and while exploration and development at Zulu is independent of the activities of the Li3 project, there is bound to be benefit and synergy. Li3 Resources has indicated that its contribution will be settled in one complete payment and this is expected imminently".
The Li3 project holds a number of prospective claim blocks in the Mutare Greenstone Belt, an area prospective for lithium and gold and the agreement signed will enable exploration activities that are funded independently of Premier's Zulu Lithium Private Limited.
Li3 Resources has until December 2022 to acquire the 50% interest in the Li3 Project by spending US$250 000 in further exploration works.
Li3 Resources agreed to invest US$250 000 in the Li3 Project for the on-going exploration works, environmental and technical studies and any administrative expenses and Li3 Resources has until the end of 2022 to invest.
However if Li3 fails to invest during the given period the opportunity will lapse.
"The 1 500 hectares of licences are retained within the Mutare Greenstone Belt, located close to the eastern border with Mozambique. The area was deemed prospective for LCT-type pegmatites based on target generation work completed by Douglas Haynes.
"The Mutare Greenstone Belt is an arcuate belt approximately 100km long. The belt is a syncline made up of ultramafic, mafic and banded-iron formation of the Bulawayan Group on the flanks, and younger metasediments of the Shamvaian Group in the core. Granitoid intrusions are present in both the north and south of the belt.
"A number of LCT pegmatites are located within the MGB including the Grand Duke, Portree and Bepe deposits. The pegmatites have been historically mined for beryl and tantalite, and several companies in the region are currently conducting exploration for both tantalite and lithium."
Follow us on Twitter@NewsDayZimbabwe
Related Topics