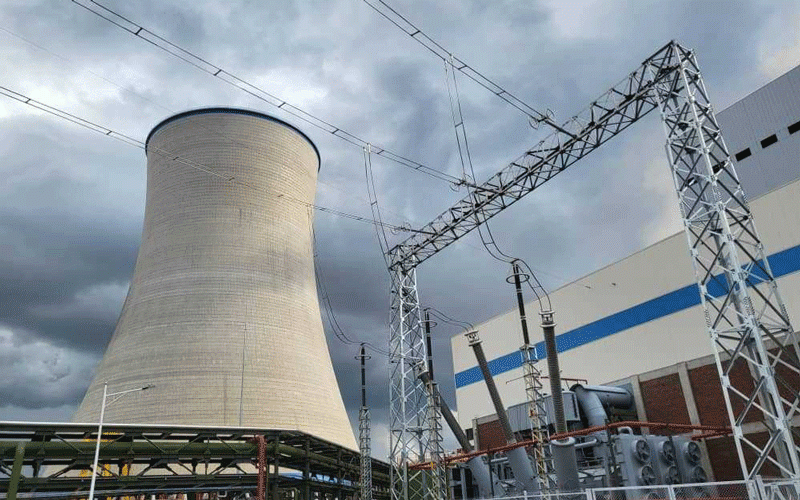 THE Zimbabwe Electricity Transmission and Distribution Company (ZETDC) has revealed that it will need US$35 million per month to buy power from Hwange Power Station's two new units, but questions about whether the government will be able to provide the money linger.
ZETDC, which is a subsidiary of the Zimbabwe Electricity Supply Authority, buys energy from power stations and then sells it to its customers.
The two units, set to be fully operational by September or October 2023, are expected to add 600MW to the national grid to ease the shortages of electricity in the country due to growing demand.
Unit 7 was successfully synchronised in March this year while Unit 8 will be synchronised soon.
"The next challenge is basically antiquated equipment; maintenance and refurbishment backlog, skills flight, inadequate power supply and forex shortages for power imports. We still remain in a fix," ZETDC acting managing director Howard Choga told delegates who attended the Chamber of Mines of Zimbabwe conference in Victoria Falls last week.
"I can tell you that for one year, Units 7 and 8, those two machines, when they are fully running by September-October, we will need US$35 million per month for those two.
"Currently, our imports of course have been discontinued, but we needed US$6,5 million for Zambia, US$10 million for Mozambique and US$10 million for Eskom.
"So, we can't even start asking if we can get money from the auction because it's not even enough but power supply will make such a difference in terms of productivity, especially in the mining industry."
Zimbabwe was importing 100MW from South Africa's Eskom, 10MW from Electricidade de Moçambique and 50MW from Zesco of Zambia.
Choga said Zimbabwe had the potential to get another 300MW but "we don't have access to it because we did not pay".
He also spoke about the future load growth, adding that the country expected to add 2 300MW to the grid by the end of 2025.
"In the next three years, we will have the demand of 2 300MW and I should say over 80% of the 2 300MW is actually mining projects.
"So, miners are demanding over 2 000MW of this 2 300MW and this is required by the end of 2025," he said.
"I think when you look at the investment requirement, you'll be able to tell me that we are in trouble.
"We have to support this power requirement on the background of very little capital."
Choga said the biggest challenge they faced as a power utility was low tariffs.
"The mining sector is on record complaining that power in the country was expensive and militating against the growth in the sector," he said.
"So, all the power that I spoke of in terms of what we're importing is actually so much more, even 50% more than the tariffs of those countries that are exporting to us.
"So, that's one of the biggest drivers of the tariff."
Choga said tariff was also determined by technologies used to generate power.
"Hydro is the cheapest of the generation technologies and nuclear will be the most expensive," he said, explaining that it would be difficult to compare Zimbabwe's tariffs with other countries in the region.
"Normally, it's not that simple because we are 60% coal, Zambia is 80% hydro.
"So, for you to then directly compare the tariffs it's not possible for us to wish to have a tariff in another country when our generation mix is different."
He also spoke about the cost of unsaved energy which means that if you do not save a unit of energy, the market loses in terms of productivity.
In the Southern African Development Community (Sadc) region the average is actually US$3, meaning if you do not deliver a unit of energy at a tariff of 12 cents, the productivity that the market would lose is actually US$3 because of the downside effects, he said.
"So, when you look at us not worrying about load shedding 100MW, can I say 100 000 units and multiply that by 10 if you want to put it simplistically, it means that in a day the economy loses US$1 million," he said illustratively.
"So, when you look at us then failing to close the gap in terms of making sure that we put all our heads on the deck to ensure that all the power that is available is imported as necessary, this is what it means that when we shed and sometimes in the Zimbabwean scenario, some days we shed like 300MW, sometimes it's 500MW and I think the maths will tell you how much the productivity of the economy will be suffering through that load shedding.
He added: "So, cost reflectivity is a big issue in the electricity industry.
"This is also the reason probably why we don't have investments in the power generation sector because no one would want to put money into someone who will sell the product at a loss.
"That's a risk that has to be addressed.
"But I know that the government is doing something about this.
"But sometimes we also worry about the time because solutions may come when we've lost so much and the recovery will be difficult."
Choga said this was something the country needed to discuss if it was to maintain fairness on the path to growth.
Related Topics