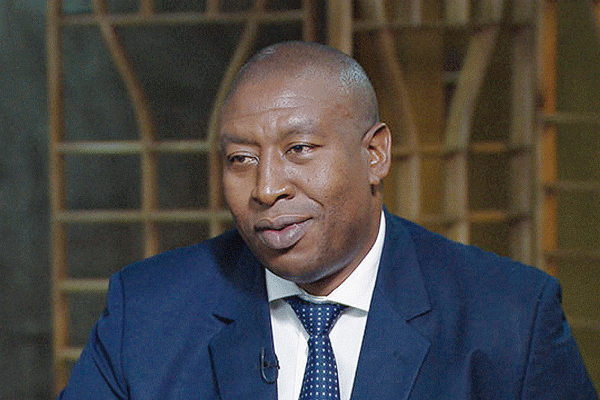 NATURAL resource watchdog, Centre for Natural Resource Governance (CNRG), says mining in Zimbabwe is an elite empowerment scheme that is detached from the country's economy.
CNRG's observations came in the wake of recent revelations by Al Jazeera, the state-owned news organisation of Qatar, which exposed alleged widespread gold smuggling and money laundering involving government officials and institutions.
A fortnight ago, Al Jazeera screened the last episode in its four-part documentary series titled the 'Gold Mafia'.
In the documentary, it was alleged that hundreds of millions of dollars' worth of gold are being smuggled out of Zimbabwe every month and the proceeds are then used to launder money.
The people named in the documentary were Ewan McMillan, Kamlesh Pattni, President Emmerson Mnangagwa's ambassador at large Uebert Angel, and Simon Rudland, among others.
They were alleged to be the ones responsible for the syphoning millions of United States dollars through gold smuggling and money laundering.
The documentary alleged that the syndicates used the Reserve Bank of Zimbabwe (RBZ) and Zimbabwe Miners Federation president Henrietta Rushwaya to conduct their illicit activities.
Mnangagwa, first lady Auxillia Mnangagwa, and one of their sons, were also named dropped by Angel, McMillan, and Pattni in the documentary as being allegedly involved in the illicit activities.
"All this exposes the hypocrisy of the official narrative about mining in Zimbabwe – that we shall mine ourselves out of the decades-old economic crisis that has reduced the majority of Zimbabweans to squalid poverty and driven millions into exile," CNRG executive director Farai Maguwu said in the organisation's latest newsletter.
"The reality revealed by the documentary which concurs with our observations is that mining in Zimbabwe is an elite empowerment scheme that is detached from the country's economy."
Maguwu said the Gold Mafia report had confirmed and validated the findings of a research report published by CNRG in July 2022 titled: Zimbabwe's Disappearing Gold — Case of Mazowe and Penhalonga.
The report estimated that about three tonnes of gold, valued at US$157 million, illicitly leave Zimbabwe monthly.
The report also highlighted the role of the RBZ, McMillan, Scott Sakupwanya and several smugglers equipped with gold-buying licenses by the central bank.
"For years, the Reserve Bank of Zimbabwe has been accused of being a citadel of organised crime and illicit financial flows and some argue it is no longer fit for purpose," Maguwu said.
"Issuance of gold-buying licenses in circumstances shrouded in secrecy and opaqueness to well-known gold smugglers clearly accelerated organised crime, which has now been exposed by Al Jazeera."
The CNRG chief said the confessions in the Al Jazeera documentary series pointed to serious transnational organised crime, politically connected state-embedded criminal actors, networks, and well-established criminal markets, especially in the United Arab Emirates.
"The gold smuggling criminal activities also follow a 2015 revelation by former president Robert Mugabe that Zimbabwe had lost at least US$15 billion from Marange diamonds through illicit activities between 2009 and 2014," Maguwu said.
Legal think tank, Veritas, has demanded a probe into the Reserve Bank of Zimbabwe and other allegations made in the damaging Gold Mafia expose.
RBZ governor John Mangudya told our sister paper, NewsDay, that he welcomes calls for a forensic audit into the bank as they "had nothing to hide".
Related Topics