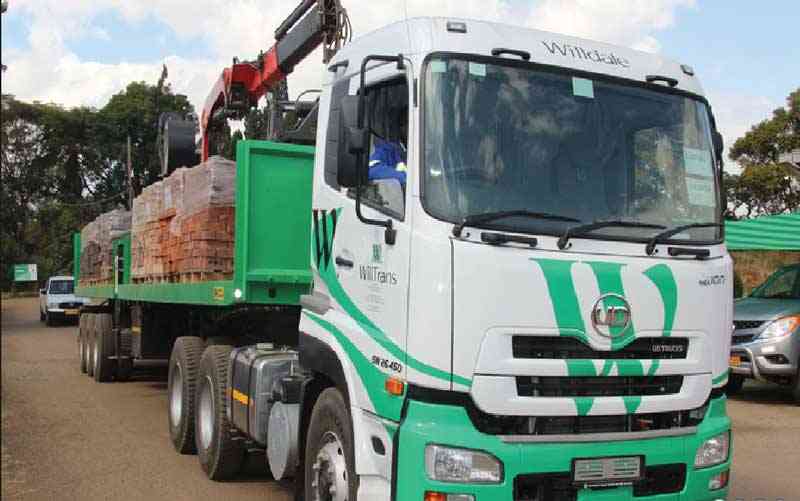 ZIMBABWE's largest brick-making company Willdale limited has objected to the Zimbabwe Revenue Authority (Zimra)'s raised claim for output VAT on bricks.
In a trading update for the quarter ended December 31, 2022, the company secretary Mavuto Munginga said that Zimra did this on the basis that the company zero-rated bricks without supporting legislation.
"However, the company and other industry players have objected to Zimra's interpretation of the law and the matter is pending," Munginga said.
Willdale experienced sales volumes that were 2% below target for the first three months on the back of low product uptake caused by liquidity shortages.
Production levels in the first quarter also declined in line with available working capital, Munginga said.
"The scheduled maintenance programme has progressed well and the plant is expected to meet targeted efficiencies during the coming peak production season," he added.
Revenue for the quarter for Willdale was 36% above the prior year.
"Average prices remained firm, sustained by favourable product mix while management remained focused on cost management," Muginga said.
"Low stock availability resulting from the seasonal nature of the production cycle will affect profitability in the ensuing quarter."
He went on to say that demand for bricks remained high due to various housing developments, school and shopping mall projects.
Munginga pointed out that the firm demand for housing development, shopping mall and school infrastructure constructions presents opportunities which the company will exploit throughout the year provided stock availability is not significantly affected by electricity shortages.
The country has been reeling under crippling power shortages of up to 18 hours daily after the Zambezi River Authority (ZRA) ordered the Zimbabwe Power Company (ZPC), a subsidiary of power utility Zesa Holdings, to suspend operations at the Kariba South Hydro Power Station due to low water levels last year.
"The recent investment in improving crushing capacity will result in better product quality and improved competitiveness. Inflation needs to remain under control for a better operating environment," Munginga added.
Related Topics