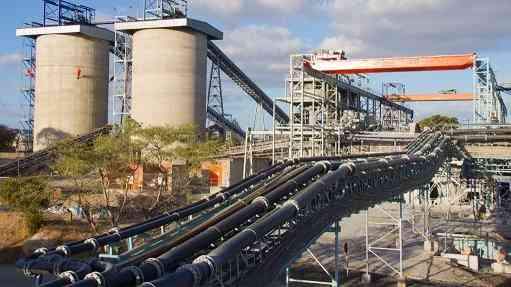 ZIMBABWE'S oldest platinum operation, Mimosa Mining Company is currently conducting a feasibility study to establish a 38 megawatt (MW) solar plant to power its operation near Zvishavane, an official has said.
Mimosa general manager Steve Ndiyamba told Standardbusiness during a tour of the company on Wednesday that the firm was mulling plans to establish a solar plant.
Solar power plants are at various stages of completion in several of Zimbabwe's major mines, as the industry prepares to address a prolonged electricity crisis facing the country.
In the past few weeks, power problems have escalated after reduced imports from South Africa, which has been struggling to meet its own domestic demand.
But officials have said supplies from national power utility, Zesa Holdings were likely to improve from November after the country commissions the first refurbished plants at Hwange thermal power station, which is currently undergoing a US$1,5 billion upgrade.
However, Zimbabwe's mining firms are pressing ahead to secure their own power to avoid intermittent blackouts that have always been a setback.
But apart from securing power supplies, the mining industry has adopted strategies that protect the environment.
Many of them want to switch to environmentally friendly power sources in like with a global push address changes being brought about by climate change.
"After we have finished (new shaft development) projects, we will require about 38MW to run this operation and we are looking at ways of going green and one obviously is to set up a solar plant that will provide enough capacity to run our operations," Ndiyamba told Standardbusiness.
"As Mimosa, we have a duty to also contribute towards the reduction of carbon emissions to focus on renewable energy. We are currently carrying out studies to see how we can take advantage of solar power to power our operations and that work is ongoing but we are looking at a situation where at some point we can run the whole mine from a solar plant," he said.
"That is the work that we are currently doing. At the end of that work we will be able to say how much is going to cost us and how long it will take us to put that in place but certainly it's something that we are working on," he said.
The company is currently working on three key projects designed to improve operations efficiencies among other things.
These projects include a plant optimisation which will cost the firm about US$38 million, a new tallying facility for US$65 million and new shaft for about US$100 million. The new shaft seeks to extend the mine's lifespan to 22 years.
Mimosa estimates that current reserves will run out in the next decade.
Apart from Mimosa, Zimplats, the country's largest platinum operation, is also in the process of constructing two solar power plants with a combined capacity of 185 MW to power its mining operations in the country.
The project will cost the company about US$201 million.
Victoria Falls Stock Exchange-listed Caledonia Mining Corporation has invested about US$14 million towards establishment of a 12 megawatt solar plant which is expected to provide approximately 27% of Gwanda-based Blanket Mine's power requirements
Zimbabwe is currently experiencing a crippling power crisis, which has seen industry and households going for up to 18 hours a day without electricity.
Related Topics