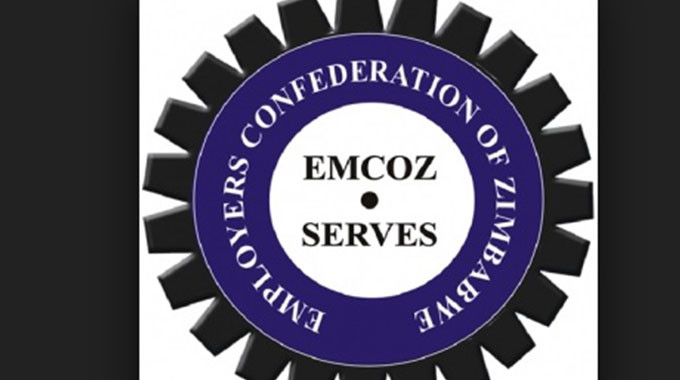 THE Employers' Confederation of Zimbabwe (Emcoz) will hold its annual congress this week in Victoria Falls focusing on ways to ameliorate the challenges the country is facing.
This comes as the country is in the throes of an economic crisis characterised by a debilitating liquidity crunch, acute shortage of foreign currency, currency volatility and galloping inflation which shot up to 285,02% from 56,37% in July last year.
This has been worsened by a new wave of rolling power cuts of up to 12 hours per day that has further stifled business operations.
The congress, which will be held on Wednesday and Thursday this week, will tackle various issues which include working towards a binding social contract, exploring sustainable strategies to rebuild the leadership pipeline post-COVID-19 pandemic, innovative ways to embrace an entrepreneurial culture within industries as well as productivity optimisation.
Emcoz executive director Nester Mukwehwa said the congress would interrogate various issues amid external shocks that include the Russia-Ukraine conflict.
"The congress is coming at the background of external shocks such as COVID-19 pandemic and the current Russia-Ukraine war as well as continuing socio-economic and political challenges in the country.
"Thus it is a vital platform for social dialogue and discussions on areas of concern for employers and employees at workplaces," she said.
"The outcome will be recommendations on how to mitigate the current challenges."
The need for a social contract has become more urgent with the standoff between workers and employers over wages that are paid in the local currency which have been decimated by inflation.
This has amplified calls by workers for United States dollar-indexed salaries.
However most employers insist that they don't have the capacity to pay US dollar salaries.
Follow us on Twitter @NewsDayZimbabwe
Related Topics