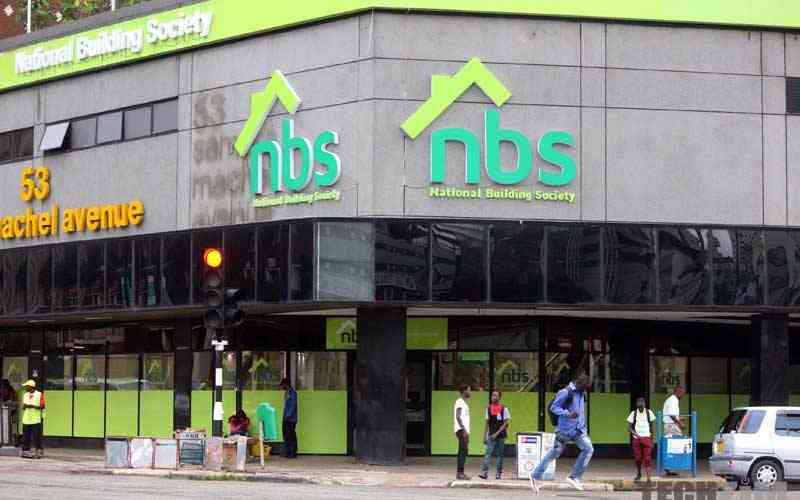 Mortgage lender, National Building Society (NBS) yesterday said it was confident that the rate hike announced in May to tackle inflation would recalibrate the economic landscape as its financial statements showed inflation adjusted interest income had risen 141% to $756 million during the half-year to June 30, 2022.
Non-funded income rose by 267% to $2,5 billion, a trajectory reported by several lenders where banks have generated more revenues from charges, compared to interest from lending.
However, in a commentary to financial statements, NBS chairperson Shingai Mutumbwa said the lender was monitoring market reaction to the bold move through its loan book.
The NBS boss was reacting to a policy rate hike by the Reserve Bank of Zimbabwe to 200%, as authorities moved to tie down rampaging inflation.
The policy rate had previously been 120%.
But even at that point, it had already triggered disquiet in Zimbabwe's financial system, as banks said it was far behind the annual inflation rate.
Authorities were walking on a tight rope as interest rate hikes in turbulent times exposed financial institutions to a fresh surge in non-performing loans, along with subdued spending, which could end the downturn.
Leading global institutions including the World Bank at the weekend warned of protracted downturns in 2023, after central banks worldwide pursued a similar trajectory.
"We look forward to an improvement in the second half of 2022 considering government's effort to stabilise the economy," Mutumbwa said.
"The society remains positive about the effects of the revision by the regulator of both savings and lending interest rates in managing the inflationary pressures while closely monitoring the impact on the loan portfolio.
"The society continues to respond to the dictates of the market and scan the environment for opportunities that will improve deposit mobilisation coupled with the growth of a quality asset loan book."
During the period, NBS reported a net surplus of $1,59, a significant rise from $24,8 million recorded during the comparable period in 2021, after total revenue increased by 245% to $3,14 billion from $911 million recorded the same period last year.
Operating expenses also increased.
NBS managing director Tapera Mushoriwa said the society's focus during the period under review remained on the ambitious growth strategies set under the lender's 10X strategy.
"Cognisant of this strategic imperative and in pursuit of the 10X strategy, the society established a full-fledged corporate banking unit to offer a full suite of corporate and structured finance services. The unit has resulted in strategic partnerships with public and private corporates and value addition for the society," he said.
The society prioritised housing projects during the period under review.
It said it was working to address gridlocks that had delayed the Dzivarasekwa project in Harare, while the Tynwald cluster housing project is due for completion by December.
Follow us on Twitter @NewsDayZimbabwe
Related Topics