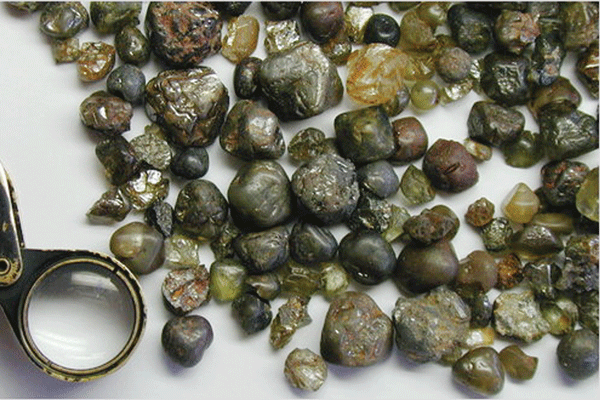 BY MTHANDAZO NYONI
VAST Resources says its acquisition of Gem Diamonds Botswana (GDB), a wholly-owned subsidiary of London headquartered Gem Diamonds, aligns with its longer-term strategy to "maximise and crystallise" the value of its interests in Zimbabwe.
In Zimbabwe, the company is focused on the commencement of a joint venture (JV) agreement on the community diamond concession in the Marange diamond fields, which is said by some estimates to be among the top 10 richest assets worldwide.
In September 2019, Vast announced that it had signed a JV agreement with Chiadzwa Mineral Resources, a company that was established to represent the Chiadzwa community's interests in the Marange resource.
This resulted in the formation of Katanga Mining Private Limited.
A further JV agreement between Katanga and the Zimbabwe Consolidated Diamond Company (ZCDC), a government entity, is set to be signed.
In a statement released recently, Vast said details of the Chiadzwa JV will be announced at the same time as the announcement of the ZCDC JV.
Vast revealed that it has agreed to acquire GDB, which owns the Ghaghoo Diamond Mine, through a joint venture with Botswana Diamonds.
The acquisition will provide it with a 90% interest in a high quality and previously producing diamond asset benefiting from world-class infrastructure, which is capable of generating material revenues in the near term.
"The proposed acquisition of the Ghaghoo Mine in Botswana is a highly compelling opportunity for Vast to deliver diamond production in a relatively short period, benefitting from a fully equipped mine that has US$250 million of investment, infrastructure and a significant resource of quality gems that include large stones and fancy colours," Vast chief executive officer Andrew Prelea said.
"Importantly, Ghaghoo is substantially de-risked both from an exploration and development perspective, and also from the funding structure that we are advancing with third party financiers. Furthermore, this transaction also aligns with our longer-term strategy to maximise and crystallise the value of our interests in Zimbabwe and the Southern African region," he said.
The AIM-listed firm stated the acquisition of GDB was conditional on the procurement of a bank guarantee in favour of Gem Diamonds and was expected to complete during the latter part of 2021.
Vast added that it did not intend to provide funding from new equity raisings and highlighted that it was currently engaged with third-party financiers to support the development of Ghaghoo into production.
Related Topics