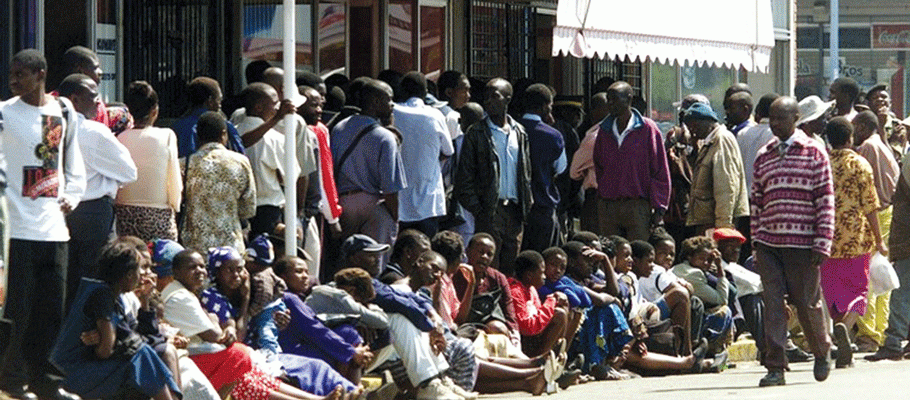 The insurance and pensions industry falls under the Economic Growth and Stability pillar of the National Development Strategy 1, signifying the important role of the sector in economic growth. The insurance and pensions industry has an important role to play in the economic recovery post-Covid-19.
The advent of Covid-19 induced national lockdown measures that disrupted economic activities and business supply chains, and ultimately company revenues and their ability to service obligations. The impacts of Covid-19 on the industry were, and in some cases continue to be felt in areas discussed hereunder.
Operational challenges
Mandatory lockdowns presented operational challenges, as industry players had to capacitate their staff to work from home, which came with additional costs.
Sales of policies slowed down due to the need for physical verification of documents. Further, delays were reported in addressing clients' queries and claims due to limited staff including those of service providers, and in some cases, unavailability of critical documentation. An example is the processing of death benefits as beneficiaries failed to access death certificates timeously.
Delayed payments
Notwithstanding the macroeconomic challenges, Covid-19 exacerbated the perennial problems of premium debtors and policy lapses, following the mandatory lockdown measures that severely affected the travel, hospitality, and tourism industries among others.
Delays in payment and reduction in pension contributions: Disrupted business activities resulted in delayed remittance of contributions, and non-remittance in some cases, which resulted in some employers applying for contribution holidays. Increased withdrawals were expected due to job losses for sponsoring employers in sectors most affected by the pandemic.
Reduction in Rental Income: Though the problem was not universal, some entities, particularly pension funds, temporarily suffered a reduction in rental income in real terms owing to reduced demand from the slowdown in economic activity, defaults in rental payments and tenants seeking rent-free periods as mandated by government through the statutory instrument 96 of 2020. Increase in Funeral Policy Claims: The increased rate of Covid-19-related fatalities has resulted in a rise in funeral policy claims. The trend has certainly put a strain on funeral assurers' cash flows and may likely result in shareholders injecting some capital into their businesses should the fatality trend persists, given the challenges being faced by most funeral assurers in meeting minimum capital requirements.
However, to reverse the deleterious effects discussed above, the insurance companies had to be innovative. The industry contributions towards growth and development include the following:
Innovative and inclusive products
Covid-19 restrictions on business operations have resulted in increased digitalisation of insurance processes, using online and mobile platforms to market, collect client information and educate. Such a development is expected to facilitate improvement in the uptake of insurance products and boost national resource mobilisation.
Further, the issuance of innovative products such as motor insurance cover charged on the kilometres one travel, telematics cover, policies with no claims bonuses and special discounted rates for senior citizens by the industry, is expected to promote the uptake of insurance products. Such innovative products enable savings on the part of policyholders.
Diversification through the offering of inclusive products such as micro-insurance and micro-pensions is being encouraged to cater for low-income earners and informal sector workers.
Savings mobilisation
Pension funds and insurance companies have traditionally been the largest institutional investors on the Zimbabwe Stock Exchange, thus providing much-needed capital for investments in various sectors of the economy.
However, the current portfolio mix particularly of pension funds may in the medium to long term, restrict the amount of funds to be invested in equities, as they are heavily invested in property.
The growth of assets has been driven by revaluation gains as opposed to new capital injections from new contributions, and this limits the extent to which pension funds will play a role in the deepening of the capital market. Nonetheless, as long-term institutional investors in the capital market, their presence offers protection to the domestic financial system against global financial shocks. Pension funds and life insurance companies improve the liquidity of various intermediaries who are custodians of the funds such as commercial banks.
Prescribed assets (PAs)
Through investing in PAs, the industry contributes to financing projects of national importance such as infrastructure development, housing, energy, agricultural production, and food security. Post Covid-19, uptake on PAs is expected to improve, as private equity is being accorded prescribed asset status, and pension funds are being encouraged to design their own greenfield/brownfield projects to be considered for prescribed asset status.
Local pension funds are increasingly developing and investing in housing and accommodation projects that not only benefit their scheme members, but the population at large, and such projects are being considered for PA status.
Nonetheless, the adverse macroeconomic environment has resulted in low compliance levels with Statutory Instrument 206 of 2019. Revaluation gains in assets such as properties and equities diluted compliance ratios. Institutions are faced with the dilemma of having to liquidate assets to comply with PAs. The dilution keeps recurring each time the pension funds rebalance their portfolios. It becomes unsustainable in cases where funds must keep disposing of assets to comply with PA requirements, given that assets are appreciating at very low levels in real terms.
Provision of social protection
Private occupational pension schemes and life assurance companies complement government social protection efforts, especially around old age poverty reduction, as they provide income security for retired workers or their beneficiaries in the event of death or invalidity. Therefore, private schemes assist in creating fiscal space, hence freeing up resources for other developmental projects by the government.
Employment creation
The sector contributes to employment creation directly and indirectly through financing activities in other sectors of the economy which have downstream and upstream linkages. Direct employment in the insurance sector accounted for 0.2% of currently employed persons who are 15 years and above, with 52.1% male and 47.9% female (ZIMSTAT, 2019). Indirect employment opportunities are created through the provision of capital for various projects such as infrastructure development, and agriculture as well as for on-lending to SMEs, which in turn have spillover effects to other sectors of the economy.
Staff retention
Pension schemes act as an incentive for companies to retain their best staff, attract high-quality labour and reduce labour turnover. Defined benefit plans have been more effective since employees' rights to accrued pension benefits increase with the length of service.
In conclusion, the sustainability of the insurance and pensions sector hinges on maintaining a balance between fiduciary roles and strategic investments that provide competitive returns for members and policyholders. A stable macroeconomic environment is therefore of paramount importance. Improved engagements and solid public and private sector partnerships are also vital for economic recovery post Covid -19.
Zvendiya is an independent policy analyst. — [email protected]. These weekly New Perspectives articles, published in the Zimbabwe Independent, are coordinated by Lovemore Kadenge, an independent consultant, managing consultant of Zawale Consultants (Pvt) Ltd, past president of the Zimbabwe Economics Society and past president of the Chartered Governance & Accountancy Institute in Zimbabwe (CGI Zimbabwe). — [email protected] or mobile: +263 772 382 852.
Related Topics