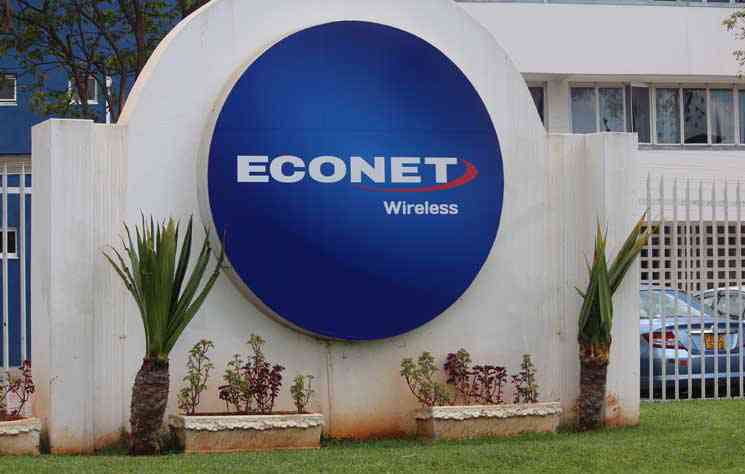 EARLIER this month, Econet and Ecocash announced plans to do a rights offer with respect to the matured debentures that the businesses had taken up in 2017 before the unbundling exercise.
We look at what a rights offer entails and what prompts businesses to consider it. We also look at the impact of Econet's rights offer on its share price but before all this, we offer perspective as it pertains to Econet's planned rights offer.
In the first quarter of 2017, Econet raised US$130 million through a rights offer worth US$67,3 million and an issue of debentures with a nominal value of US$62,7 million.
The rationale behind this was premised on the faltering parity between the US dollar and the bond notes, which underpinned local businesses' inability to service foreign denominated obligations to lenders and creditors outside Zimbabwe.
Econet had taken up foreign-denominated debt amounting to US$128,2 million from a syndicate of lenders by the time of this capital raise and seemed to be on the verge of defaulting on these loans.
In essence, Econet refinanced its loans by using six-year debentures with a 5% coupon to service loans that carried a weighted average interest rate of 7,1%.
Although this eased the pressure on Econet, the pressure remained in the picture and Econet rode on hopes of a better operating environment by the time these debentures matured.
Fast forward to the present date, hopes of a better environment have begun to materialise but not quickly enough. Zimbabwe switched back to the Zimdollar in 2019 and, for some time, banned the use of the US dollar.
This directive was reversed, and the economy's US dollar cache began to rebound. However, the telecoms sector only received the greenlight to price its products and services in USD in the first few months of 2022 and Econet has been aggressively marketing its USD products ever since.
By the end of the year, Econet's US dollars revenues had risen to c.25% of total revenues, which was well below other industries' average of c.70%.
However, this has proved to be insufficient for Econet to redeem its debentures in a timely manner without another capital raise despite an early settlement exercise for some of these debentures in 2022.
Given that the planned rights offer effectively converts the 2017 debenture offer into other rights offer, we expound more on this with the rationale and mechanics of a rights offer.
A rights offer is an opportunity availed to existing shareholders by the company to purchase more shares on a pro rata basis. Shareholders are not obligated to take the offer but the value of their shareholding is diluted if they do not participate. A rights offer is a compromise for both the shareholder and the company.
The company opts for a rights offer because equity capital does not come with an interest burden like loans and bonds and it circumvents limitations placed by lenders.
Shareholders that participate in a rights offer add more capital from their own pocket but in return they do not lose the value of their existing shareholding, and this is very material to shareholders who value their voting rights in the business in question as we will highlight shortly.
In Econet's case, the rights offer is to fund the redemption of debentures on its books worth US$30,3 million. The modalities of the offer are yet to be disclosed so we assume that the plan is to raise the equivalent in Zimdollars at the official rate.
We use Econet's last traded price before the announcement was made public of ZW$285,34 and a current official rate of ZW$1 000.38/USD to estimate a total of 259,1 million new shares on offer. This also implies that Econet will make an offer of 10 shares for every 100 shares held, and existing shareholders who do not participate will experience a c.9% dilution on their investment.
A valuation of the business yields a relative price of US22,84c after taking into account current sector dynamics and the assumed success of this rights issue.
Although this price target indicates a significant step-down from past highs of around US40c, it points to significant potential upside for potential long-term investors who are considering taking a position in the stock at its current price levels of around ZW$215 per share.
We opine that the business will likely resume dividends after redeeming these debentures because of a welcome combination of a lower interest burden and growing US dollar sales in the short to medium-term, and this will complement the anticipated capital gains from share price appreciation.
As a side, we note that the debentures were equally shared between Econet and Ecocash Holdings at the time of the latter's unbundling from the former in 2018 and both traded on the ZSE at roughly the same price for a time.
However, given that the prices of these two stocks have since diverged to Ecocash's detriment, Econet shareholders will experience less dilution effects compared to Ecocash shareholders whose investment will be diluted by c.17%.
Mtutu is a research analyst at Morgan & Co. — [email protected] or +263 774 795 854.
Related Topics