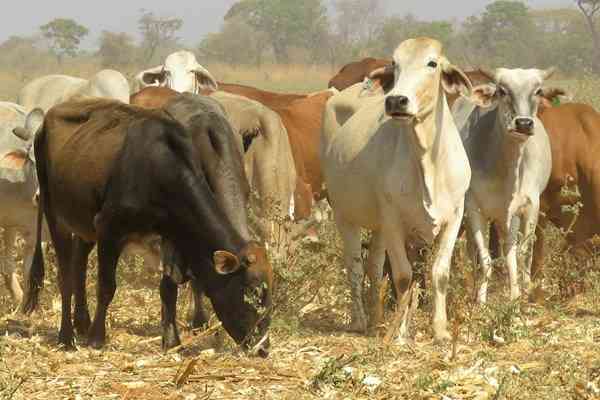 THE government said this week it had declared war against a tick-borne disease called January disease, which has hit several districts across the country.
It is the most recent of several scourges to hit the agricultural sector after armyworm ravaged swathes of the Mashonaland Province at the end of last year.
Armyworm appears to be generally under control, but the outbreak of the life-threatening disease has left thousands of farmers shaken as herds are threatened with a wipe out.
Internal correspondence in the Ministry of Lands, Agriculture, Fisheries, Water and Rural Development seen by businessDigest did not disclose the extent of the crisis.
But Josphat Nyika, chief director in the directorate for veterinary services, said it was critical for the country to win the war against four major tick-borne diseases, "which collectively account for more than 60% of all cattle mortality annually".
The directorate is a special unit in the Ministry of Agriculture.
In the past few months, there has been renewed concerns that the fresh wave of outbreaks could decimate thousands of cattle.
Nyika said the most recent outbreaks of the disease were in the Midlands, Matabeleland South, Mashonaland Central and Mashonaland West provinces.
"JD (January Disease) has been a problem, resulting in thousands of cattle succumbing to the disease in recent years particularly as from 2017 to date," Nyika said.
"With the huge support from treasury, we have been able to bring down JD cases and deaths, year-on-year, by 47% and 31% in 2021 and 2022 respectively. However, we have seen an upsurge in January disease cases and deaths from the beginning of 2023. It is against this background that the ministry is declaring a national war against January Disease in 2023. This war against January Disease is starting with immediate effect and will last for a month," Nyika said.
He added that the blitz would be fought in provinces, districts and animal health management centres.
He said dip tanks throughout the country would also be used as awareness centres to teach farmers about how to handle JD.
Records of farmers who will receive the awareness will be submitted weekly, and "without fail" to the ministry's head office in Harare, he added.
Under the plan, provincial veterinary directors shall ensure that they have correct mapping of hot spots including a correct cattle census of the affected dip tanks.
"All affected JD hotspots shall be receiving pour-on dips between January and end of May.
All JD hotspots shall receive two to four kg of tick grease per household over the same period. All PVDs must map out dip tanks in the JD hotspots that require dip tank rehabilitation and ensure that all dip tanks in JD hotspots are functional with immediate effect," he said.
"The national launch will be followed by provincial launches in all eight rural provinces. Victory over JD means victory against all the four major tick-borne diseases which collectively account for more than 60% of all cattle mortality annually," he said.
Related Topics