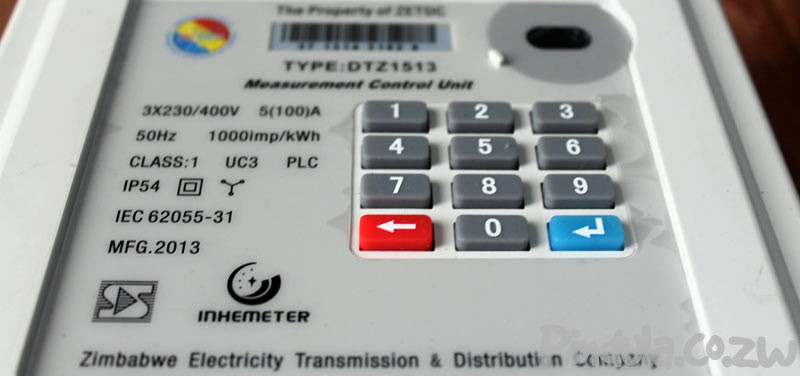 LEADING economists have thrown their weight behind national power utility Zesa Holdings Limited's push for forex indexed tariffs for exporters, saying this would give the firm capacity to import equipment and improve service.
However, they were quick to caution that authorities must come up with viable tariffs, which will not further hurt an industry that has been shattered by shocks ranging from the Covid-19-induced headwinds, falling demand, high inflation to currency volatilities.
Last week, the Zimbabwe Electricity Transmission and Distribution Company (Zetdc) said it would begin charging exporting businesses USc12,21/kwH (kilowatt hour) after obtaining a regulator nod.
Zetdc is a unit of Zesa, whose mandate is to transmit power to the market.
Under the new policy, forex earning individuals will also pay foreign-currency-indexed bill of USc10,63/KwH.
In its poll of leading economists, businessdigest was told that Zesa, which has been blamed for struggling to avert rolling blackouts, must be given the latitude to run viable tariffs.
They said sub-economic tariffs were taking a toll on the firm's operations, with negative implications on economic recovery.
"It would be unfair and counterproductive to have long power cuts while sustaining a sub-economic tariff," said economist Victor Bhoroma.
"It is economically rational for Zetdc to charge in forex. It would be ideal to have power available all the time then we find the best model to price it. Power is cheap and should be priced well," Bhoroma told businessdigest.
"The US dollar is legal tender in Zimbabwe (it trades more than the Zimbabwe dollar) as it is backed by the Finance Acts of 2009 and 2012. This is unlike the Zimbabwe dollar, which is backed by various statutory instruments. So the tariffs just have to be competitive and cost reflective so that the utility is able to produce and import power while industry is able to produce. The detrimental effects of power cuts lead to increases in the cost of production. People will resort to generators and other means, which are expensive. At the same time, fixed costs will remain the same. It is pointless to have a tariff which is below production costs and have 12 to 16 hours of power cuts. A cost reflective tariff allows the utility to produce and import power," Bhoroma said.
Following protracted generation shortfalls, Zesa has been importing a significant part of the power available in Zimbabwe.
But its ability to fund imports has always been compromised by foreign currency shortages as it mostly bills customers in Zimbabwe dollars.
The crisis hit a tipping point last month, when South Africa, a key power exporter to Zimbabwe, was rattled by blackouts.
This forced authorities in that country to significantly review the power that Eskom, SA's power utility, exports to regional peers including Zimbabwe.
Zesa projects that blackouts would be ameliorated once it brings online the first 350 megawatts from a US$1,5 billion facelift of the Hwange power station, which is currently underway.
Another economist Yona Banda said increasing foreign currency receipts would strengthen Zesa's balance sheet.
He said forex-indexed tariffs would also free up resources being injected into Zesa from the government.
He said the current power supply challenges point to the need for Zesa to invest in maintaining and expanding its power generation capacity.
"An increase in forex tariffs would contribute towards addressing the country's power supply challenges," Banda said.
"But the downside is that it weakens the capacity of exporters to reinvest. It would be fair if foreign currency paying exporters are given priority on the national grid," he added.
Related Topics