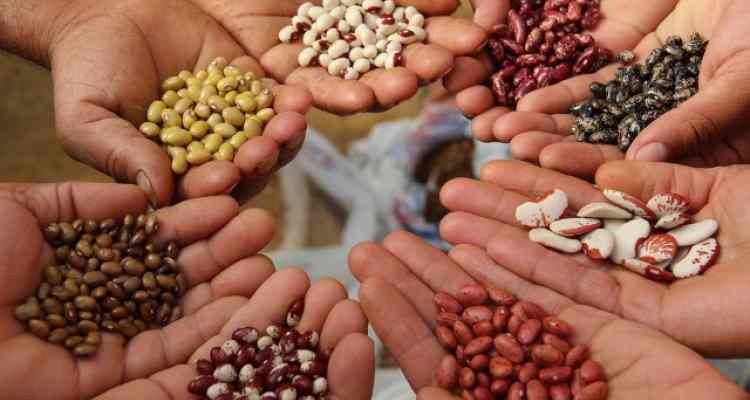 OVER half of the new seed varieties released recently are drought and heat tolerant, a new study showed last week, confirming Zimbabwe's determination to tackle climate change-induced threats to food security.
In a comprehensive report that analyses the state of affairs in Zimbabwe's seed breeding sector, the African Seed Access Index (TASAI), which worked in partnership with the Zimbabwe Seed Association (ZSA), said the country released 46 new varieties between 2019 and 2021.
This figure was a slight increase from the 41 varieties released between 2014 and 2016. It noted that 30 of the new varieties were maize seeds.
The report revealed that of the 46 new varieties, 24 had special features such as drought and heat tolerance, early maturity and nutrition-enhanced.
TASAI and ZSA tracked breeders working on four food crops -- maize, soyabean, sorghum and sugar bean.
"In addition to higher yields, new varieties often carry desirable traits such as climate stress resilience, disease/ pest resistance, and nutrition-enhancements," the report said.
"In addition, given the growing emphasis on nutrition and climate change adaptation, the recent increase in varieties released for the other crops is commendable. Climate-smart attributes that have been a major focus for breeders include very early to early maturity, drought tolerance, and heat stress tolerance. At least 50% of the maize and sorghum varieties released in these years had one or more climate-smart features."
At the recent COP27 conference in Egypt, the world discussed how to navigate the scourge of drought and other climate change-induced negative factors like desertification.
A major focus of the conference revolved around how economies can improve global food security under the current climatic shifts.
"Between 2016 and 2021 the number of breeders in the public sector reduced by two," the seed breeders' report read.
"The private sector gained three breeders, one breeder for bean, soyabean and sorghum seed. The breeders who left the public sector joined the private sector or international organisations. During the same period, the country lost a significant breeding research capacity and experience once a multinational entity stopped its breeding activities in Zimbabwe, However, some smaller companies are starting to invest in breeding research, as a result of which the overall change in the number of active breeders remains small."
The report added that Zimbabwe had in the past three years lost its seed breeding research capacity due to lack of adequate investment which has resulted in the private players dominating the seed breeding sector, research by seed production experts show.
Follow Miriam on Twitter @FloMangwaya
Related Topics