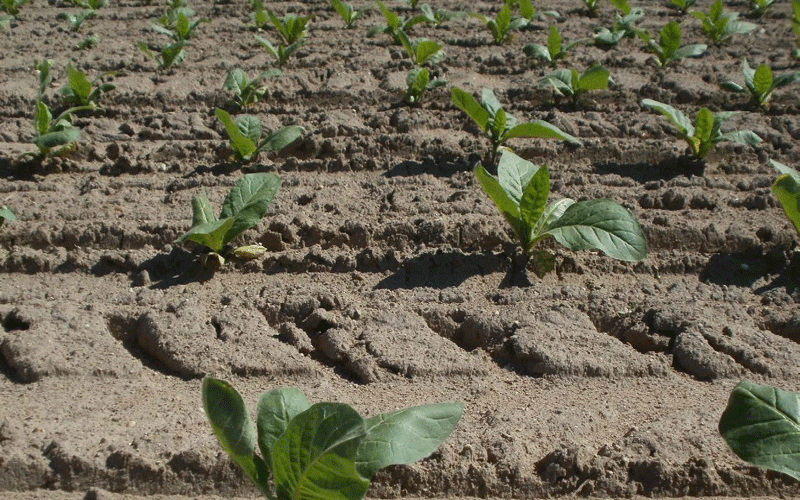 THE Tobacco Research Board (TRB) has warned farmers against what it termed "bad agricultural practices", at a time when thousands of growers begin seedling transplantation.
Tobacco seedling transplantation began two weeks ago, ahead of the 2022/23 farming season beginning next month.
In a new transplanting advisory, TRB researchers said it was important for farmers to select tobacco varieties with a proven record in their regions.
"An ideal ready to transplant float seedling should be eight to 12 centimetres in height and have a stem that is six to eight millimetres thick with a robust rooting system," the researchers said.
"Seedlings must be well hardened to maximise survival upon introduction to the harsh environmental conditions in the field," they added.
They said it was important for farmers to transplant uninfected seedlings.
But to do this, farmers must always conduct regular seedbed scouting to see if diseases like rhizoctonia and pythium root rot have not infected the crops.
They said it was also important to monitor pests including cutworms, aphids and whiteflies.
The research paper, which looks at the most basic, but vital practices that tobacco farmers must practice, said growers should practice due care in pulling out seedlings during transplanting.
They said at the end of each transplant, seedlings should retain their root systems, adding that the period leading to transplanting was the most vital as greater care would be required during transportation, and while waiting for transplanting.
"In the field, seedlings must be placed on the ground under a shade and the seedlings must be regularly sprinkled with water so that they remain turgid.
"Ideally, seedlings should be planted within 48 hours of pulling to prevent stress that induces early flowering in the field."
They said tobacco seedlings must be transplanted in light-textured soils, such as sand to sandy loam soils, and on ridges of 20cm height, while being spaced 120cm apart.
The researchers said deep and wide planting stations were important and that these should accommodate at least five litres of water.
"Transplants must be done with adequate water to minimise post-transplanting stress; thus, growers should conduct a test to determine the amount of water to put in the planting station.
"The minimum amount that would have linked up with the residual moisture 24 hours later would be the ideal amount to use in that particular field. When transplanting, it is important to position the seedling upright in the water-filled planting station.
"To prevent aphid infestations of the new transplants, growers must use preventative, planting hole aphicide treatments such as Imidacloprid and Thiamethoxam. These can be added to the bulk planting water or applied using a 30ml fertiliser cup in the planting hole.
"A cutworm treatment, such as Aphacypermethrin, Lambdacyhalothrin and Deltamethrin must then be subsequently applied after covering to prevent transplant damage and maintain the crop stand."
They said for effective weed management, herbicides should be applied within three days of transplanting on a weed-free soil of good tilth.
"Pre-emergent herbicides should be applied before weeds germinate just after planting. When spraying, the nozzle should be directed over the inter-row spacing so as to cover the top of the ridge and base of the plants on either side. This is done to reduce herbicide contact with the growing point of the seedlings.
"Basal fertiliser application should be done within seven days of transplanting using rates determined by the soil analysis results. It is important that basal fertiliser is placed below the root zone where it becomes readily available for the plant. The double banding method is recommended as it increases fertiliser efficiency, reducing potential for fertiliser injuries," the TRB officials added.
They said growers will note that seedlings do not always mature at the same time and that there is a proportion that remains smaller and are not the recommended planting size at pulling.
"If these are not cared for and left to waste away, this may affect targeted planting populations and growers may experience seedling shortages. Growers should therefore note that these not-yet-ready to plant seedlings can be natured to the optimal size and planted out later.
"This is done by having the thinner seedlings left in the various beds, consolidated into a few beds and then rehabilitated for use, at a later stage."
Follow us on Twitter @NewsDayZimbabwe
Related Topics