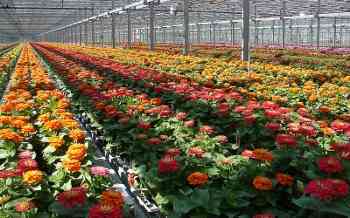 THE Horticultural Development Council (HDC) has said the US$30 million Horticulture Export Revolving Fund will spur investment into the sector.
Government launched the facility last week to boost exports. The revolving facility will be funded through a US$1 billion special drawing rights (SDRs) facility released by the International Monetary Fund last year.
The facility was part of a US$650 billion injection released to global economies to help them recover from the effects of COVID-19 lockdowns.
At the launch of the fund, Finance minister Mthuli Ncube said government, the Reserve Bank of Zimbabwe, FBC Bank, NMB Bank, CABS Bank and AFC Land and Development Bank signed a memorandum of agreement and term sheets for the fund.
He said the tenure of the loans would depend on what the farmer was borrowing for.
In a statement, the HDC said the fund is a welcome development and an indicator of government's commitment to the success of the horticulture recovery and growth plan which targets a growth rate of 30% per annum.
"The sector needs a significant level of investment at farm level as well as at large-scale infrastructure development. The US$30 million (facility) will go a long way in catalysing more investment into the sector, especially as we work collaboratively to increase the ease of doing business," the HDC said.
It noted that government's recent reduction in export retention will significantly boost both local and foreign investment.
"Industry will continue to work with government on the ease of doing business environment and opening up new markets," the HDC pledged.
The HDC revealed that it is currently working on the China Protocol for Citrus with the aim to follow closely for blueberries and avocados as well as other products.
"Market diversification will be key in order to maintain competitiveness in the sector,'' the HDC said.
According to HDC, the country's horticultural exports increased from US$6 million in 1988 to US$103 million in 1997. It says exports grew by an average rate of 25% from 1998 to 2004, before peaking above US$250 million.
The sector, which employs 18 700 people and has potential to double the jobs in the next four years to 2025, is projected – under the horticulture recovery and growth plan, to contribute export earnings of US$300 million per year, by 2030.
The HDC is a non-profit, membership-driven organisation in the export horticultural industry.
Follow us on Twitter @NewsDayZimbabwe
Related Topics