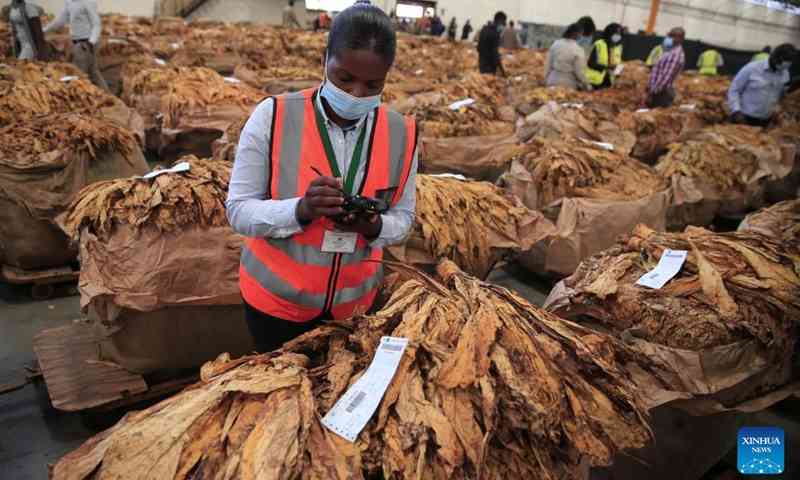 OVER 200 million kg of tobacco worth US$630,3 million were sold in just over 100 days of the 2022 tobacco marketing season, the Tobacco Industry Marketing Board (TIMB) has said.
This represents a 1,71% decline in total sales year-on-year. Tobacco is one of the country's top foreign currency earners together with gold. Contract floors sold 193,3 million kg and the auction floors sold 12,5 million kg.
TIMB's latest report shows that tobacco supplies were low throughout the selling season, with a total of
2 552 570 bales having been sold from the 2 648 620 sold over the same period last year.
The golden leaf selling season kicked off on a low note in March this year and TIMB has attributed the low supplies to poor rains received in the last summer cropping season.
While blaming poor rainfall patterns for the decline, TIMB spokesperson Chelesani Moyo, however, urged growers to adhere to the tobacco growing calendar to attain the best yields.
"As of day 108, TIMB had recorded a total of 205,9 million kg of tobacco as compared to 209,7 million kg received during the same period last year. The 2021/22 season was characterised by late onset of rains, with most areas receiving effective rains around end of November to early December 2021," Moyo said.
"That was followed by a dry spell which stretched up to the end of December. Then incessant and excessive rains in January caused water logging, nutrient leaching, and disrupted weeding and other agronomic operations. That adversely affected the quality and quantity of tobacco produced by some growers this season."
Moyo also said contract floors were still open and encouraged tobacco growers to be cautious when dealing with contract floor operators because some growers have been short-changed by unlicensed players.
"Contract floors are still open, and the public will be advised in due course when they will officially close. As preparations for the 2022/2023 season are in full swing, we urge all tobacco growers to adhere to the tobacco calendar dates and follow good agronomic practices in order to attain good grades of tobacco," she said.
"For those who wish to enter into contract farming, we encourage them to undertake due diligence in ensuring they are contracted by licensed contractors who will avail all the required inputs on time."
Follow Tapfuma on Twitter @tapfumanei03
Related Topics