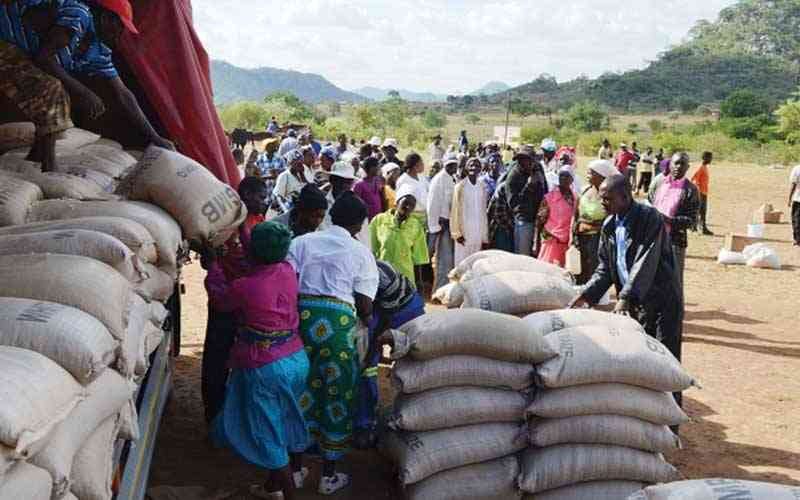 GOVERNMENT says it is moving towards liberalisation of commodities starting with winter wheat as it aims to allow farmers to get market value for their crops.
Government has all along been setting producer prices for commodities, which has left many farmers vulnerable because they receive local currency payments late after they have been eroded by inflation, resulting in them failing to buy inputs for the next season.
On Tuesday, senators expressed concern over the failure by government to adequately support farmers.
Senator Morgan Komichi told Finance minister Mthuli Ncube that the money the Grain Marketing Board (GMB) was paying for maize deliveries was inadequate and farmers were no longer prepared to sell their produce to the State-run entity.
"We have farmers who are crying. Farmers work very hard to have their produce, but the prices that the GMB is offering is actually peanuts. We are aware that the private buyers are paying US$300 per tonne of maize, yet if you sell your produce to GMB, you are given $100 000 and US$90. Comparing this to the private buyers, the difference is too huge. Our experience is that farmers are no longer prepared to sell their produce to the GMB. That is going to put the country at risk in terms of food security," he warned.
But Ncube said government was slowly moving towards liberalisation, adding that they wanted to make sure that at least there was a minimum support price so that farmers get fair value from their crop.
"Hon Sen Komichi raised the issue about support for farmers, the price and so forth, and if you look at other countries like Zambia, South Africa, and Malawi around us, they do not typically set producer prices as such. They usually allow the market to operate so that the farmer is able to exploit the demand to their best advantage in terms of prices that are being offered out there," Ncube said.
"We are also slowly moving in that direction but we want to make sure that at least there is a minimum support price that a farmer will be accorded so that they make money out of this very important venture, in fact, that they do not lose money rather. So, a minimum support price is what is needed but above that, a farmer should be able sell their produce. We intend to try out this approach, we are emulating other countries, and we intend to do it starting with the Winter Wheat Programme now so that you are accorded the best price available out there."
He added that the country should be able to build a strategic grain reserve which then allows farmers to freely sell their produce once the target is achieved, while government should at least buy grain that lasts six months, which equates to about 500 000 tonnes of grain.
The minister also noted that government had set aside $38,1 billion in the supplementary budget for the strategic grain reserve to make sure that there is enough maize at GMB to support the country during lean times.
"Even on the issue of perhaps building our strategic grain reserve, once we have stipulated that it is 500 000 metric tonnes, that is what we should target as government and no more. The rest, a farmer should be free to sell to the market, as long as the maize is within our borders, what is our problem?" Ncube asked.
"Whether it is sitting at the Grain Marketing Board or in someone's private silo, it is fine. So we should not worry whether it is at GMB or not. So we do not have to buy all the grain as government, but at least buy enough to last us for six months because that has been the metric that we target six months in terms of our rate of consumption and that is about 500 000 metric tonnes of grain."
Follow us on Twitter @NewsDayZimbabwe
Related Topics