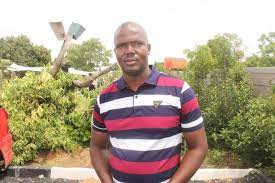 TEACHERS have threatened to withdraw their services as election officers for the August 23 poll, citing unfair treatment and abuse by the Zimbabwe Electoral Commission (Zec).
They gave Zec one week to address their grievances, failure which they would withdraw their services in for upcoming elections.
Zec is accused of paying teachers in local currency despite an agreement that they be paid in forex when the electoral body deployed the educators and other civil servants as voter educators and inspectors for the voters roll inspection between May and June this year.
Educators Union of Zimbabwe secretary-general, Tapedza Zhou, told NewsDay that Zec has been playing hide and seek with teachers.
"It must be made clear from the onset that Zec is a consistent institution which never misses its tradition, a tradition of not paying on time, if it pays after all," Zhou said.
"Zec has consistently maintained its culture of not having written contracts with teachers who shall partake in electoral duties."
Zhou added: "Gullible teachers are made to guess on the actual amounts that they might make out of this informal contract and they guess too when such amounts shall be reflected in their bank accounts. Teachers are withdrawing their services until they are paid."
Zhou said they had failed to get a positive response from Zec district and provincial offices as to when they will be paid.
"No contract, no polling services from teachers. No postal vote, no polling services from teachers. Any teacher choosing to go against these golden rules loses the right to complain after 23 August 2023," he said.
However, in a memo dated August 7, Zec revealed that it was paying Zec staff seconded from the civil service who provided electoral services in foreign currency.
"Please be advised that the Treasury has approved the payment of election allowances in foreign currency effective from 25 July and these payments will be made by the Salary Service Bureau (SSB) through nostro accounts on a weekly basis," the memo read.
"The SSB form should be completed for Zec staff, seconded staff from the Civil Service and staff from any other organisation that are on the SSB platform.
"Designated for Zec staff should be the designation for permanent positions eg district elections officer ... while those for all seconded staff should be the electoral designation eg presiding officer, polling officer."
Chief elections officer Utloile Silaigwana said he could not discuss contractual issues between Zec and those recruited for election duties.
"Those are internal administration issues. It will be unfair to then discuss contractual issues between the employer and those recruited for the exercise. We cannot discuss in public how much so and so will get for election duties," Silaigwana said when contacted for comment yesterday.
Related Topics