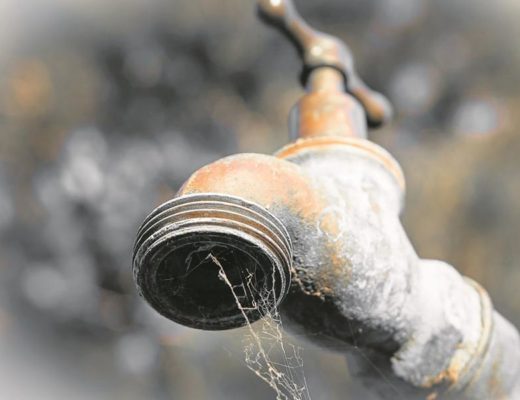 Faith Zaba HARARE is facing an acute water crisis with a situation report (Sitrep) stating that the capital is running on empty stocks for treatment chemicals.
This poses a catastrophic public health threat to more than 2,5 million residents in Harare, Ruwa, Norton and Chitungwiza, who rely on supplies from Morton Jaffray water treatment plant.
In a story carried in this publication, the report shows that by Wednesday this week, the city had no six treatment chemicals.
The Zimbabwe Independent reported a fortnight ago that the water treatment chemicals had dwindled to alarming levels.
As reported on August 5 2022, the government has not disbursed funding for key capital projects. Only US$381 000 of the US$5,38 million was disbursed.
This has crippled efficient delivery of social services.
The water crisis is only a microcosm of Zimbabwe's malaise. Years of mismanagement under former president Robert Mugabe, who ruled for 37 years until he was ousted in 2017, left the economy in tatters.
Suburbs like Tafara, Mabvuku, some parts of Borrowdale and Greendale have been thirsty for decades.
Many homes in low and medium density suburbs have sunk boreholes. Some suburbs have community boreholes but these require electricity and long-hours of load-shedding rendered them ineffective.
According to the Harare City Council website, the water infrastructure was originally designed to supply 350 000 people and was last upgraded for 1,5 million in 1994. But the population has grown to around 2,5 million and no infrastructure has been constructed to match the high water demand.
The water crisis is a health time bomb.
Zimbabwe's constitution provides the right to safe and clean water.
But this is violated.
Government's failure to provide foreign currency to import the chemicals has effectively turned the city into a powder keg that can potentially explode, exposing millions to chronic water borne diseases such as cholera, typhoid, dysentery and diarrhoea.
Due to erratic supplies of treatment chemicals, emanating in part, from challenges dogging South African suppliers like Sasol to meet demand, Harare is currently pumping 312 megalitres a day against a requirement of 800 megalitres.
Challenges to bridge the 488 mega litres deficit have caused biting shortages.
But before Harare plunged into the latest crisis, marked by the shutdown of Morton Jaffray treatment plant a fortnight ago, the local authority was pumping water contaminated with toxins that can trigger Alzheimer and other nervous system ailments.
This was revealed in various treatment trials commissioned by the city.
Worryingly, while the capital, (from which Chitungwiza, Norton and Ruwa also rely on for water supplies) faces a serious crisis, Town House has degenerated into a theatre of endless disputes as senior officials tussle for influential positions.
Town House is a haven of grand corruption. It is a feeding trough for city fathers and top officials at the expense of impoverished ratepayers reeling under an economic malaise.
Central government's delays to disburse devolution funds have worsened an already dire situation.
What is required to address Harare's long standing water problem is a holistic solution that examines the challenge.
Such a solution includes conducting a national water audit to tackle Zimbabwe's long standing water challenges characterised by shambolic infrastructure, contamination, "non-revenue water sitting at 60%", distribution networks and treatment technologies. Harare's water woes are similar to what a number of other cities are experiencing.
The audit will equip local authorities with knowledge to make informed decisions around plugging water leakages, effective treatment technologies, and cost-effective means to pump safe water to residents.
Any knee-jerk approach will not resolve the crisis.
It is useless to install new water pumps, which will supply contaminated water.
The ministry of Local Government and Public Works needs to urgently disburse US$5,4 million for a chlorine dioxide plant at Morton Jaffray by South African company, Nanotech.
This will reduce council's US$3 million chemical import bill every month.
Authorities must take action to diffuse what has now become a ticking time bomb. The time to act is now!