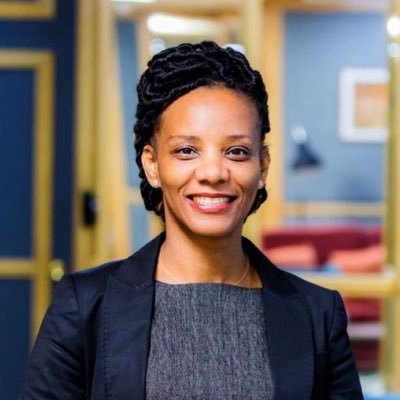 TATIRA ZWINOIRA FINANCIAL services outfit, Nedbank Zimbabwe Limited said on Wednesday it had "pivoted" on United States dollar-indexed lending to navigate headwinds stemming out of the country's troubled currency.
Managing director Sibongile Moyo told analysts during a presentation of the Nedbank Group's half-year financial results in South Africa that the bank was also affected by directives for banks to briefly suspend lending in May.
Nedbank Zimbabwe, a unit of the Johannesburg-headquartered Nedbank Group, will release full financial statements for the period at the end of this month.
In May, Zimbabwean authorities directed banks to suspend lending, as they investigated firms that they blamed for fuelling inflationary pressures and turbulence on the exchange rate front.
The suspension lasted only two weeks.
Authorities backtracked following a market revolt.
"The brief stop to lending which probably lasted two weeks did send shockwaves in the market," Moyo said.
"Of course, Nedbank would have been very concerned. What that did was maybe reduce the momentum of our day-to-day operations in lending because operationally, ourselves and clients were not sure what to do. So that would have delayed our processes or our credit writing, budgets or targets in the year just because of the uncertainty," the Nedbank Zimbabwe boss said.
However, she said the bank managed to get back on track after the Reserve Bank of Zimbabwe (RBZ) hiked lending rates by significant margins.
In June, the RBZ raised its policy rate to 200% — a 120 percentage point rise from 80% previously — as it moved to protect lenders from hyperinflation and exchange rate related volatilities.
"Initially, because of the repricing of current facilities on our books or current credit running facilities on our books we would have seen quite a significant positive impact on the more than doubling of interest rates," Moyo said.
"However, the big impact is going to be in reduced credit uptake. We are probably not going to see much growth in Zimbabwe dollar lending, which is why we have pivoted more to United States dollar lending.
"Our short-to-medium- and long-term outlook for Zimbabwe remains robust. I think there are some immediate challenges with hyperinflation mentioned and some of the runaway costs.
"Our cost base is repriced at the alternative market rate, a price that is a moving target on a weekly basis whereas the income is being translated at the official or the Reserve Bank auction rate. Escalating costs are a huge concern market wide and we need to look at how we can manage these in the context of inflation," she added.
Nedbank Group managing executive of African Regions Terence Sibiya said the firm was intervening in Zimbabwe to defend its market share.
"As management, we have a few interventions that we are doing to protect our market share and grow our financial services business in Zimbabwe," he said.
"We do see sectors that still present opportunities. Be it in infrastructure, energy, agro-processing, obviously tobacco goes without saying," Sibiya added.
He said these sectors would contribute meaningfully to the recovery of the Zimbabwean economy.
The Nedbank Group delivered a good financial performance for the six months as headline earnings (HE) increased by 27% to R6,7 billion (about US$413 million), driven by strong revenue growth, a flat credit loss ratio, an improved performance from associate ETI and a well-managed expense base.
Nedbank CEO Mike Brown said the group's performance in the first half of 2022 reflects improvements across key metrics in a complex and difficult operating environment.
"The group's return on equity (ROE) increased to 13,6% (June 2021: 11,7%), and all frontline business units generated ROEs above the group's cost of equity (COE)," he said.
The group's balance sheet remained strong.
"On the back of strong earnings growth and robust capital and liquidity positions, the group declared an interim dividend of 783 cents, up by 81% year-on-year and back above the 2019 pre-Covid-19 interim dividend," Brown said.