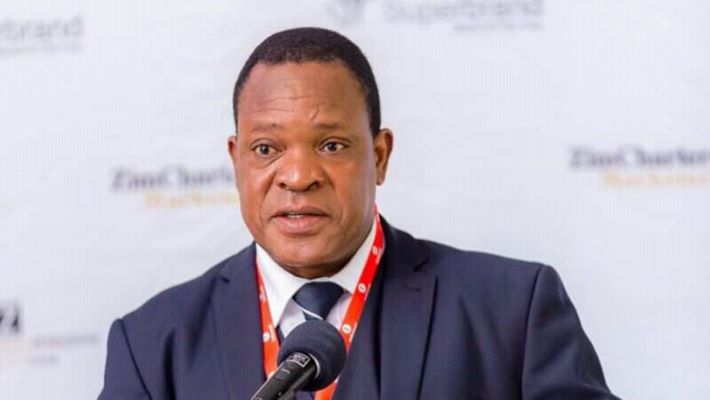 ZIMBABWE has vast tracks of land with an area of 390 757 square kilometres as of June 2022. Unused or unallocated land is 2,684 million hectares.
Indigenous black people own 96% of land, which excludes corporate estates, private land property for multinational companies, churches, schools and related private entities. Land needs to be utilised for national production to boost the gross domestic product (GDP).
Revival of industries, especially in the three main sectors, agriculture, mining and manufacturing, is vital for job creation. This alone decimates the poverty cycle. Preparatory ecological land use management supported by perennial land tenure results in maximum harvest, enough to boost the economy.
On March 30 2022, Lands and Agriculture minister Anxious Masuka pointed out that Zimbabwe has been repossessing idle land from black farmers who benefited from land reform.
He told journalists that people whose farmland was lying idle and unused and multiple farm owners will lose land.
Zimbabwe has finite geographic space according to his statement. Masuka said 99% of land is allocated.
The land being allocated is given to those who can produce. However, it is important to note that the government will not repossess productive land.
Recently it has been said that government is on an agricultural transformation exercise.
This is aimed at transforming A2 farmers to become business people through an enhanced security of tenure. It means then government has simplified the 99-year lease application process.
Farmers can apply for the lease using their annual production forms. This is a measure to enable easing of doing business in the agricultural sector. Simplifying the lease application process accelerates agribusiness.
Masuka's deputy Vangelis Haritatos was quoted as saying the government has no set criteria. He said there will be fairness. The country must be taken for self-sufficiency in food and nutrition.
Abundant land put to full utilisation reduces food insecurity through implementation of nutrition programmes with stakeholder interventions.
The Zimbabwe Resilience Building Fund (ZRBF) of the United Nations Development Programme has helped the country surpass issues pertaining to food insufficiency.
Such civil society developments and strategic initiatives set the ball to score on food security and goal attainment.
In fighting nature and its resilient forces, it is important to take a closer look at climate change.
Zimbabwe is following guidelines and policies of the United Nations Framework Convention on Climate Change.
It followed on the outcome of Montreal protocol, which looked at phasing out ozone depleting substances (ODS's) like chlorofluorocarbons and methane.
This is an addition to good management of greenhouse gases.
Zimbabwe may score on goal number seven of the sustainable development goals (SDGs) of the United Nations if more environmental interventions work out.
Farmers might have utilised land better by growing crops that salvage the country out of drought effects.
These can eradicate ripple effects of climate change. However, other ways would be growing fast season crops, which are known as pulses. They relate to beans, peanuts and nuts.
Zimbabwe can produce more if there is more resource mobilisation for agriculture and production is done transparently.
Regarding this, a tracking mechanism is needed to follow up on production from export processing zones and agro-based centres of food production.
Imagine out of 4 130 000 hectares of arable land, 25% is cultivated using animal power. Production out of this is just below that percentage.
Economically, this creates a contribution of gross domestic product (GDP) of 5,8% as of 2021 from 6,2% in 2020. GDP is projected to grow by 3,7% in 2022, according to the World Bank.
There is a downward revision.
This is based on worsening agriculture conditions (output set to contract by 1,5% in 2022 from double digit growth in 2021 based on failing rain levels and rising prices of key inputs and global price increases amid supply side disruptions).
Climate change is such an enormous challenge.
The government's commitment to conservation farming known as Pfumvudza is a sustainable way of farming, which promotes crop production intensification.
In this regard, farmers use less resources and energy on a small piece of land, and reduce labour force, cutting costs and inputs. The result is low input and high output harvest.
If the government feels it is on the right direction, it is imperative to come up with a new strategic reflective practice that has a new focus, vision, goal, clear objectives and mission towards a new Zimbabwe different from the Robert Mugabe era.
The country has made improvements since 2018. For now it is imperative to make new inter-woven comity of economic ties and relations, as it has done with China, Russia and Belarus.
Sustenance of relations with the Commonwealth sets a new footing into a realm on economic stabilisation.
Land compensation to those, who lost property during land reform, is key moving forward.
Zimbabwe must up its anti-corruption drive and emulate China and Japan in taking drastic measures to deal with the scourge.The government must implement the Extractive Industry Transparency Initiative in its management of natural resources, like land and minerals.
Communities must know what has been produced out of their natural wealth.
Mpofu is a multi-awarded winning Journalist, Community Development Lecturer who works with private University and college students carrying out studies, dissertations and writing examinations..