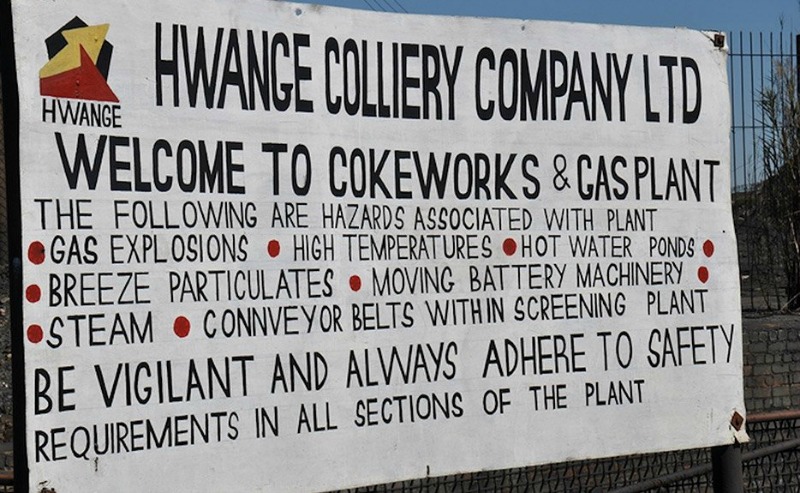 SHAME MAKOSHORI ZIMBABWE'S oldest coal miner says it has drafted a Germany outfit to plot a strategy for extinguishing raging underground fires that have threatened operations.
Hwange Colliery Company Limited (HCCL), which this week said it lifted revenue for the full year ended December 31, 2021 by 31% to ZW$9,4 billion (about US$36,4 million), indicated that its top priorities included tackling the underground fire dangers.
The firm, which slipped under administration a few years ago, generated ZW$7,2 billion (about US$27,9 million) revenue during the same period in 2020.
Administrator Dale Sibanda said HCCL's net profit slowed to ZW$28,6 (about US$108 500) million during the period, compared to ZW$2,7 billion (about US$1 million) during the comparable period in 2020.
The firm controls swathes of rich coalfields in Zimbabwe's northwestern districts, where the world's biggest miners, led by a massive Chinese push to tap into the resource, have been pumping millions of dollars in fresh investments.
The rush for Zimbabwe's coalfields did not start this decade — it has been an age-old stampede for the energy resource, which led to the creation of Hwange town, where over 62 000 people have been earning a living through the colliery's operation. New entrants have flooded the coalfields in the past decade, but like HCCL, they face the dangers of underground fires, which the government says they must address to sustain operations.
Sibanda said HCCL had carried out a comprehensive assessment of the underground fire crisis, and concluded that deployment of specialists would help stem the dangers.
"The company did a detailed assessment on the 7 East underground fires and it has engaged a German-based company to do the fire control strategy," Sibanda said in an assessment of health and safety trends at HCCL during the review period.
"HCCL embraced a risk/opportunity-based approach to operations aimed at enhancing journey to zero harm," Sibanda added.
The Global Forest Watch says coal seam fires, which happen when a layer of coal ignites, are hard to detect and even harder to extinguish.
There are thousands of them burning around the world in coal-mining countries, estimated to cause 40 tonnes of mercury to enter the atmosphere each year and representing 3% of the world's annual carbon dioxide emissions, the agency says on its website.
Hwange's underground fires have attracted local and global attention, and companies exploiting the resource in the region are under pressure to avoid tragedies.
In an interview with the Zimbabwe Independent when the fires broke out in October last year, human rights activist Farai Maguwu, director at the Centre for Natural Resources Governance accused authorities of turning a blind eye to the deteriorating situation at mine dumpsites.
He said most victims of mine fire dump accidents were poor, and society should rise up to assist them raise legal fees to sue negligent miners.
"Given that the victims are poor people with no chance of raising legal fees, we need lawyers who can offer free legal services," he said.
"Other mining affected communities also experience various forms such as open pits, contaminated water and inhaling dust laced with cyanide," Maguwu told the Zimbabwe Independent at the time.
"Earlier efforts to engage with the government have been difficult due to bureaucracy.
Fires travel underground from one coal seam to another and subsist in the ground for many years. Removal of overburden during mining brings the fires close to the ground. In some cases, the overburden gives in to the heat, causing the ground to collapse," he said.
The Global Forest Watch adds that "coal seam fires are ignited by human activity, usually in the process of coal mining or waste removal".
"These fires can burn underground undetected for decades but can occasionally protrude to the surface with severe effects of flora and fauna," it says.
Mines and Mining Development deputy minister Polite Kambamura told the Independent when fires were detected that mining companies must put warning signs or secure their dump or risk heavy penalties for breaching the law.
"If possible, they need to put up signs to discourage people from entering those zones.
"Some companies, if they have resources, could put security guards, so that they make sure that no animals or people get onto those dumps," he said.
The deputy minister added: "If our inspectorate comes across such dumps without any precautionary notices near some communities, there are some penalties which are imposed as it would be a breach of our Mines and Minerals Act which governs the mining industry".