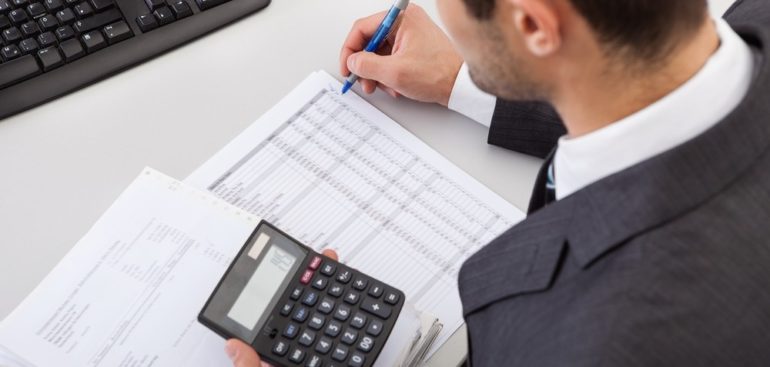 Owen Mavengere I CANNOT help but be cautiously optimistic about the pandemic as I hope that it is about to end. Schools have just closed, and we did not have any serious concerns emanating from the horrible virus spreading and causing yet another wave.
I mention schools as a measure because our little bundles of joy are less likely to follow protocols to the letter and thus may end up helping spread the virus.
They then obviously bring back to the home any bugs they pick up. On the converse side, we still see some worrying statistics, but I believe we need to be optimistic.
Given that, I would like to look back at the last two years and look at the future as well, from a business leader viewpoint, particularly those with a professional accounting background.
The heroes of the pandemic At the forefront of this battle, where the medical professionals. Unfortunately, because of the internet and social media we also had some other "experts" crop up and we saw a lot of misinformation coming from everywhere, including some leaders in unrelated fields using their influence.
Speaking of leaders in other fields, we also equally had some of them using their influence positively by helping spread the right messages from the medical experts. Every individual played a role in the pandemic.
Moving away from the medical or health impacts of Covid-19, we also had the economic cost. The pandemic equally ravaged our health and mental well-being as it did the economy.
This is where business leaders, including professional accountants come in. Organisations have had to contend with not only life itself, but also livelihoods.
Leaders had to grapple with coming up with measures to protect their teams and keep them safe and alive. Fortunately, we had the World Health Organisation (WHO) and our own government through the Ministry of Health and Child Care (MOHCC) taking the lead on that front with all the protocols and measures.
Saving livelihoods For the business leader and professional accountant though, the battle does not end there. There is need to look at staff welfare at a time when there is economic turmoil.
All the key stakeholders like employees, customers, creditors, lenders, suppliers and so on expected leadership at this critical time.
Whilst everyone was fully aware of the challenges, there is no room for being absolved of responsibility for the professional accountant especially when doubling as a business leader.
Some statutory obligations may have been deferred or suspended but one could not and cannot thus fold their arms and hide behind the challenges, despite them being novel and complex.
I must hasten to highlight that even organisations run by non-accountants still looked and continue to look to the professional accountant to help steer the ship out of the murky waters.
Virtually everything in business always boils down to figures and dollars, thus the professional accountant must be on top of their game especially during crises.
Who was and is being impacted? Virtually every individual in the world has been negatively impacted. It could be social cost, for example, not being able to see loved ones or the inability to mourn properly.
I remember missing a certain funeral and subconsciously I think I am yet to fully accept the reality.
The other impact, which I want to focus on is on the economy. Retrenchments and job cuts were noted in some sectors and organisations. Similar to the loss of life, in my view one job lost, is one too many. This is because of the knock-on effect of the loss of income for the individual in question. In our African context with the extended family, the impact of this is even more compounded.
  The role played by accountants The way Covid-19 struck, i.e., without warning was a test to the disaster preparedness and resilience of organisations. The chief finance officer (CFO) had to quickly look at the impact of the lockdowns and the ability of an organisation to function.
This entailed analysis of the lockdowns on the local market, global markets, supply chains and so on. The world had to learn as we went along, thus it was more difficult than usual to predict and strategise.
One would argue that any organisation still standing today, after this terrible season, has done well.
The even more agile professional accountant would have been at the centre of initiatives that not only allowed an organisation to survive and but to even grow during this period.
The most obvious example is that salaries needed to be paid at a time when there was hardly any economic activity in the manner we had all been used to.
As earlier highlighted, the business leaders and professional accountants could not be excused from having to ensure that the livelihoods of staff are safeguarded. The Professional Accountancy Organisations (PAOs) have a requirement that their members stay up to date.
In the years leading up to the pandemic there had been talk of agility and adaptability. This was mostly because of disruptions from globalisation and technology.
During the pandemic, one therefore, had to look back to these principles to produce their entity specific strategy to stay afloat. The PAOs also ramped up support for their members through interventions focussed on the health of the members as people and the health of the organisations the professional accountants are charged with watching over.
Lessons and improvements A key question for the profession is, could we have done better? I look at medical professionals and in my view they did a great job and saved as many lives as they could under  difficult circumstances.
They too I believe will be introspecting on what could have been done differently. The same applies to professional accountants who have a responsibility to protect people's livelihoods.
In as much as the profession was resilient and tried to think creatively, there is always room to improve. From my perspective, some of the lessons include:
Better preparing for the unforeseen. It is easy to look at risk registers as an academic process because some of the risks just seem absurd, but after Covid-19, nothing that we can imagine should be dismissed or not planned for.
Buttressing the balance sheet (statement of financial position) and having a rainy-day fund in the form of a suitable investment is also a clever idea. Naturally, one should not tie up capital in the form of a bank balance, which is lying idle, hence the need to balance the need of emergency funding at short notice while ensuring that there is still growth of that capital. Another lesson is in the importance of redundancy. Backup plans are always critical for every activity.
Environmental Social and Governance (ESG) is quite important as organisations that take these aspects seriously were better prepared to look at themselves and refocus during the pandemic.
Embracing technology is necessary (including social media to avoid information gaps which will then be filled by other "experts"). This will ease a lot of processes and help improve performance. Technology is a disruptor for all professions, and it must be actively adopted in a systematic and deliberate manner, rather than to wait for a problem to occur and have the technology force fed to us all.
 The next disruption I have chosen to make this a sub-topic, but it is also a part of the lessons. One is now evident, and it is that disruption is going to be the new norm. They may not be to the scale of the pandemic or may even be specific, affecting just a single sector or a single organisation, but they are inevitable. We thus need to always be prepared.
 Concluding thoughts The unsung heroes that are the professional accountants must continue to step up in times of strife. Being agile and resilient is a must. Hopefully, this pandemic is ending, but for the professional accountant it will simply be onto the next challenge.
Mavengere is the technical director at the Institute of Chartered Accountants of Zimbabwe (Icaz), which is the largest and longest standing PAO in Zimbabwe, having been established on 11 January 1918, and is a body corporate incorporated under the Chartered Accountants Act [Chapter 27:02]. Icaz provides leadership on the development, promotion, and improvement of the accountancy profession focusing in the areas of accounting education, assurance, good governance practices and leadership and organisational excellence. — [email protected] or twitter: @OwenMavengere.