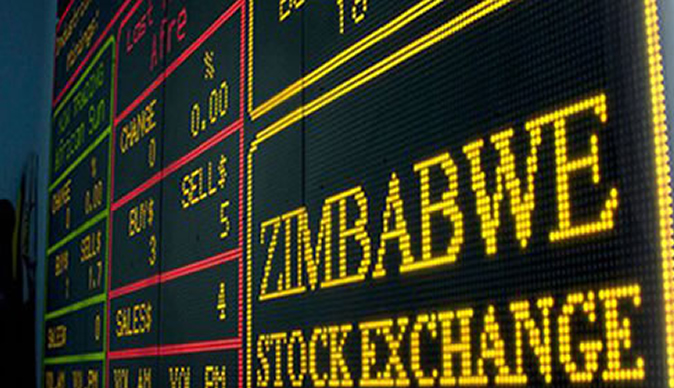 Respect Gwenzi Financial ANALYST RUSSIA'S rouble has already fallen by 10% while the country's stock market has pared by 12%, in the aftermath of the country's invasion of neighbouring Ukraine, this week.
Global markets are jittery as shown by a broad decline in stock market indice values from New York to Hong Kong.
These are the initial reactions to an unprovoked attack and invasion of Ukraine by its sister country, Russia, but is this all that the world can expect from the fallout?
These initial indications are only a precursor and indication of what the world expects in the aftermath of the invasion.
The markets are signalling pessimism, which is typically a sign of great uncertainty on future occurrences.
Outside of uncertainty, markets are cognisant of the adverse impact the move will have on the global economy.
But how intense is the perceived impact on the global economy?
Russia is the biggest country by land size, globally.
Its land covers 17,13 sq.km which is almost two times more than the second and third largest countries by area, which are Canada and China respectively.
The country is transcontinental spanning Northern Asia and Eastern Europe.
While this statistic may not give the country an edge, the total volumes of gas (fuels) produced by the country account for 10% of global supply.
Further, its production accounts for 40% of natural gas and 25% of oil supplies to Europe.
It is quite evident that the unfolding crisis will have a global impact on oil supplies and prices.
The prices of oil are already at multi-year high, further compounded by inflationary pressures in countries such as the US and Zimbabwe.
The US has warned that the crisis in Europe will drive further up the short-term price of oil.
As of yesterday, Brent crude prices rose by 7,3%, its single largest inter-session gain in years to US$103,9 a barrel.
This is the highest level since July 2014.
Russia does not directly export its refined oil to Zimbabwe and the latter's imports from Russia only account for 1% of the country's total imports.
Zimbabwe relies on two countries for its refined oil supplies; these are Singapore and the United Arab Emirates (UAE).
Singapore is not an oil producer but a refiner and relies on imports, mainly from the UAE for its crude oil supplies.
The UAE is the world's seventh largest producer of oil accounting for 4% of the world total supplies.
The global oil market works mainly on supply contracts and it is likely that in the wake of speculation around the war, importing countries would have lengthened their contracts to hedge the downside.
Countries like Zimbabwe, however, do not have sufficient financial resources to pursue forward contracts of such a nature and pay upfront for future supplies.
The country does not have any foreign currency reserves and normally consumes export receipts well before receiving actual flows to cater for market gaps.
Between 2020 and 2021, average imports from Singapore into Zimbabwe came in at US$1 billion, which is about 15% of total imports, most of which were fuel imports.
The inability to swiftly ramp up supplies will be a major drawback for key suppliers such as Saudi Arabia and Qatar.
Saudi Arabia accounts for 12% of the world's total oil supplies.
The move to ramp up will also be inhibited by the need for caution by Saudi Arabia, which is  an ally of both the US and Russia.
Saudi Arabia and Russia have strengthened their relations and increased trade over the years largely drawn by the need to stabilise Opec+.
The shock in oil prices is thus seen as inevitable and perhaps will have the most impact on the global economy than any other factor relating to the war.
Russia's economy is not proportionate to the size of its area.
Russia's GDP is valued at US$1,48 trillion, which is  number five in Europe and given its relatively bigger population, its per capita GDP is way lower and ranks at more than number 15 in Europe, which means its quality of living is lower.
The move to strike this year may have been boosted by a quicker-than-expected recovery in GDP, which went up by 4,7%, its quickest in 12 years.
The growth also came following a pandemic-induced recession. With rising oil prices, Russia feels it is at its best to wage a war against its nemesis.
This view is supported by the massive shoring of foreign currency reserves, which has seen the level double in six years, that is since the annexation of Crimea in 2015.
Russia's current level of forex reserves is at US$631 billion and is seen as a fortress against any eventuality such as severe sanctions.
Russia believes that the forex reserves position and a positive external trade performance are sure to cushion any downside that might come with the war.
Already the US and its Western allies have moved to impose sanctions on Russia, awaiting his next move.
Now that Moscow has ordered a full invasion, although yet to fully admit, the West and US are preparing much tougher sanctions.
A key sanction measure is the suspension of the US$11 billion Nord Stream 2 gas pipeline project by Germany.
The pipeline project between Germany, Europe's largest economy and Russia, was set to see flows from Russia into Germany doubling.
The future of the pipeline is now in jeopardy.
Outside of gas, Russia is the world's top producer and supplier of wheat and with food prices already soaring due to inflation in different parts of the world, notably the US, we expect the wheat and consequently bread prices to go up.
While Zimbabwe has been slowly substituting the imports of wheat, local supplies are still below half of the total required supplies, subjecting the country to global volatilities in the commodity.
The impact will however be severe depending on the level of import by host countries.
The country's wheat imports came in at US$90 million in 2021 down from US$102 million in 2020.
It is likely that the figure will come off much higher going forward.
Together with Ukraine, Russia accounts for nearly a quarter of total global exports.
That flow of grain makes up more than 70% of Egypt and Turkey's total wheat imports.
Gwenzi is a financial analyst and MD of Equity Axis, a financial media firm offering business intelligence, economic and equity research. — [email protected].