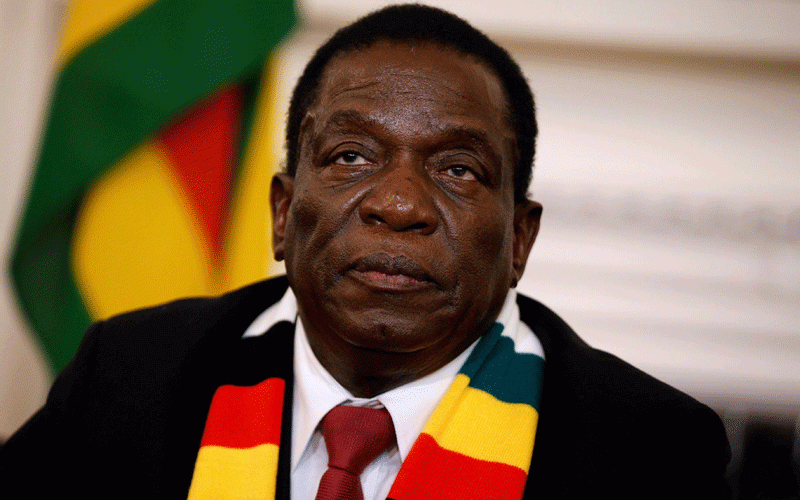 IT was common knowledge that Zimbabwe's general elections would be held either end of July or in August.
Under section 158 (1)(a) of the Constitution of Zimbabwe, polling in a general election — that is an election of both House of Parliament and all provincial and metropolitan, councils and local authorities — must take place no more than 30 days before the end of Parliament's five year term, which runs from the date the president-elect was sworn in after the last general elections.
President Emmerson Mnangagwa was sworn in for his current term on August 26 2018, so parliament's term will end five years later, on August 26 2023.
More than six million registered voters are expected to cast their votes on August 23.
So it is disheartening and very disappointing that Zanu PF is yet to unveil its election manifesto and the Citizens Coalition for Change (CCC) only launched its 100-page policy document 15 days before the crucial poll.
In a democratic process, manifestos are not mere formalities; they are not there just for display. They are essential tools that foster transparency, accountability, and meaningful political discourse.
Without them, the electorate is deprived of the chance to evaluate candidates' policy positions and make informed choices.
It is imperative for political parties to produce manifestos in time to ensure that citizens can engage in a well-informed electoral process. Manifestos serve as crucial documents that outline a political party's vision, goals, and plans for the nation's future.
They provide voters with a clear understanding of the party's stance on various issues, enabling informed decision-making.
While CCC should be complimented for unveiling their manifesto, it is, however, worrying that it does not give the electorates adequate time for engagement and still leaves the average voter in the dark about the concrete plans they have for the country. It is worse with Zanu PF, which seems to have totally disregarded this essential election campaign document.
The CCC manifesto is too voluminous and technical for most voters, particularly those in the rural areas, who constitute the majority of electorates in Zimbabwe.
In its current state, will CCC be able to communicate with millions of potential voters in just over two weeks?
It will be interesting to see if they are going to present a shorter version of the manifesto, outlining the core proposals and commitments in a simplified and straight forward format in all local languages.
As senior lecturer at Stellenbosch Kudzayi Tarisayi, in an article titled CCC manifesto: Great in theory, tricky in practice published in this edition, stated: "For instance, the economic plan could be distilled into three to five key actionable bullet points. The decentralisation reforms could be summarised in a simple infographic.
"An abbreviated citizen-focused version highlighting major takeaways on what CCC will deliver for voters if elected could resonate more broadly".
What we must always remember is that a manifesto provides a roadmap of how a political party intends to address pressing issues.
Without this essential document or the electorate fully comprehending it, ordinary voters are left with a limited understanding of the candidates' intentions and plans for the nation.
Parties should ensure that the actual content of the manifestos is SMART:
Specific: What do they want to do?
Measurable: How will they know when they achieved it?
Achievable: Is it in their power to accomplish it?
Realistic: Can they realistically achieve it?
Time-bound: When exactly do they want to accomplish it? The deadlines must realistic.
Otherwise, as I have always stated, manifestos are meaningless when the political parties do not address the how part — this includes details on how the vision and projects will be funded.
If these details are not provided, it becomes very difficult to differentiate it from the usual grandiose rhetoric at rallies.
Zimbabweans have been deprived of the opportunity for constructive debate, where candidates can discuss and defend their proposed policies, allowing voters to make well-informed choices.
The question we are all asking is whether parties are genuinely invested in the country's well-being or they are simply seeking power for its own sake.
Related Topics