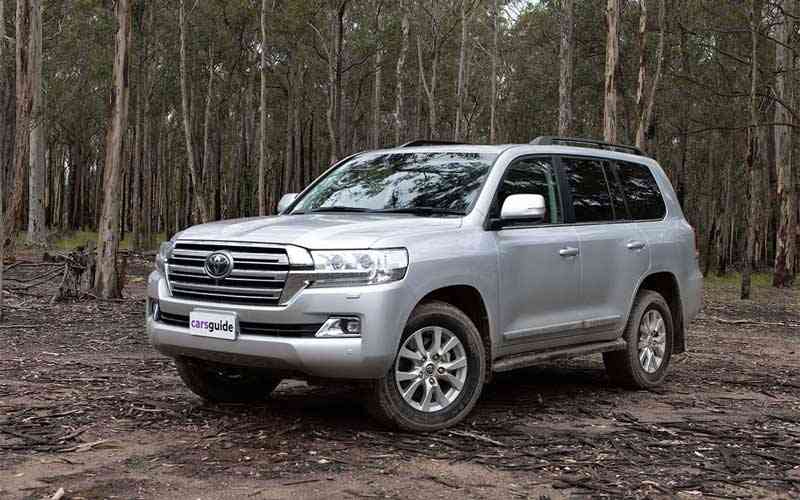 TOYOTA Land Cruiser 300s is the 2022 Zimbabwean Car of the Year. It received close to 5 600 online votes. From April to the end of November 2022, voting was conducted. There were other winners in a number of categories. You can visit www.zimbabweancaroftheyear.com for more information.
My opinion is that its heritage helped it win. It is a highly sought-after automobile. It evolved into a lifestyle brand before rivals. What makes the Land Cruiser so unique is its capacity to transport you almost anywhere and ensure your safety upon return. One may argue that this wildly popular car is the source of the urban legend that Toyota cars can outlive their owners (and sometimes even their children).
The Africa, Toyota produces a line of four-wheel drive cars under the Toyota Land Cruiser brand. Since its introduction in 1951, it has sold more than 10 million vehicles worldwide, making it Toyota's longest-running series of cars.
This car has a solid reputation for dependability. Design-wise, the Toyota Land Cruiser is built to last. It is the ideal off-roading vehicle because of its robust metal exterior, which can survive adverse conditions.
The Land Cruiser has been made in cab chassis, station wagon, hardtop, convertible, and all of these body types. Due to its dependability and longevity, the Land Cruiser has gained enormous appeal, particularly in Africa, where it is the most popular body-on-frame, four-wheel drive vehicle.
Toyota also puts the Land Cruiser through rigorous testing in the harshest situations, subjecting it to inhumane terrain and temperatures.
For individuals, who require capability and want something dependable, there is the Toyota Land Cruiser. It is not unexpected to see some models of this car with more than 500 000 miles (804 672) on the odometer. For people, who desire a vehicle that can manage life as a daily driver, more contemporary Land Cruiser models are ideal. Up until 2007, the 100 Series Land Cruiser was manufactured, and it truly raised the bar for comfort. Even heated seats are an option for when the outside temperature drops.
The Toyota Land Cruiser 300 series is without a doubt a pleasure to drive, providing comfort, power, dependability and luxury on all terrains. My only worry is that people might mistake it for a high-end SUV. It is not to me. It is an off-road SUV with exceptional comfort.
Design
The Land Cruiser's presence was the one thing that Toyota got right. There is no mistaking the 300 Series for anything other than a Land Cruiser due to its size and presence. It is a big beast, but Toyota put forth a lot of effort to make sure it was lighter when it was weighed.
Toyota was able to reduce the weight of the previous 200 Series by 200 kg by using a new TNGA-F ladder chassis, pleasing purists while also boosting performance and efficiency.
It is encouraging to see that Toyota has stayed true to its Land Cruiser legacy and forgone electrification in favour of concentrating its work on developing a more efficient vehicle that is still driven by fossil fuels, as the globe continues its struggle to make vehicles more fuel-efficient.
The style of the new 300 Series has undergone significant revisions, but it nevertheless adheres to the Land Cruiser design ethos and has the instantly recognisable two-box look that enthusiasts have grown to adore.
The 300 Series pays a clear homage to the 60 and 80 Series models of yesteryear, while the 100 and 200 Series versions softened corners and attempted to increase aerodynamics. Have you ever questioned why these big SUVs have so many horizontal lines, especially up front?
Horizontal lines are everywhere, but what conveys strength are the strong, sturdy foundations of roofs, buildings, roads, and the horizon itself.
Additionally, relaxing to the human mind, horizontal lines lead the eyes lengthwise down a form. On the front end of the 300 Series, there are enough of them, and the new grille's powerful horizontal elements resemble those of a farm gate or a pasture for livestock.
While the body of the 300 Series has been completely rebuilt, Toyota has made sure that all of its off-road expertise has been kept.
Customers will still benefit from an approach angle of up to 32 degrees (GX-R), a departure angle of 26,5 degrees, and a ground clearance of 235 mm. The ZX grade, which replaces the VX-R grade, focuses on appearance and is equipped with 20-inch alloy wheels as a result.
Each of the three grades — GX-R, ZX, and GR Sport — offers a unique approach to the Land Cruiser issue. While our test model, the ZX, appeals to those looking for something slightly more opulent, the first provides you a practical option.
It is, therefore, a two-tone leather and wood thing, and one would hardly describe it as delicate or feminine. It has bold, harsh lines, enticing angles, and sturdy switchgear, making it unmistakably "blokey".
The ZX grade blends a practical design with luxurious, soft-touch textures that are incredibly satisfying to the touch. The luxurious and welcoming perforated leather seats separate the driver and front passenger, providing them more than enough shoulder room. The Cruiser features seating for seven people, and while the third row previously split in half and folded to either side of the rear compartment, the third row may now be folded forward (electronically) in a more conventional way thanks to the new TNGA-F platform.
With 290 litres less volume overall due to the higher floor, you have 250 mm more breadth to deal with, so the loss while using the third row is lessened. In a 7-seater configuration, the 200 Series would provide 116 liters, while the larger 300 Series would provide 135 liters.
The drive
The new Land CruiserJ300's lack of a V8 engine is the one feature that some ardent supporters might object to. Toyota chose to switch from a turbocharged V8 to a V6 because it offers the optimum balance of efficiency and performance. A 3,3-litre turbocharged diesel engine that is offered in the new 300 is capable of producing 225 kW and 700 Nm of torque, which is a significant increase over the 4,5-litre diesel that was available in the 200 Series.
Customers may now choose from a petrol variant as well, which features a 3,5-litre turbocharged petrol V6 with 305 kW and 650 Nm of torque.
We can vouch for the effectiveness of this engine because it was installed in our test model. Although it was not as guttural as one might have preferred, it could nonetheless make the big SUV feel vivacious.
Although the torque delivery did not peak as low as the diesel counterpart, the Land Cruiser was still able to easily creep and crawl over off-road obstacles.
AWD and suspension advancements made to the Land Cruiser are also largely responsible for this. The Toyota AIM (AWD Integrated Management) will alter various parts of the steering, brakes, throttle, gearbox, and torque split to help give you the most possible traction.
You can choose from one of five different programmes using the Multi- Terrain Select function. For simple off-roading, drivers can choose the logical auto mode and let the Land Cruiser handle the rest.
A 10-speed automatic transmission transmits power to all four wheels.
Fuel efficiency
You must admit that a gasoline expense is not taken into consideration when it is the preferred automobile of Saudi Shiekhs. Locally, even the wealthy will hesitate before selecting a car with a drinking pattern similar to a fish. Thankfully, Toyota's strategy has resulted in the new 300 Series being less powerful than its predecessor.
According to reports, the combined fuel consumption average for the 3,3-litre diesel is 8,9 l/100 km, while it is much higher for the 3,5-litre gasoline at 12.1 l/100 km. With a very heavy foot and primarily urban routes, we were averaging mid-15s.
An 80-litre primary gasoline tank and a 30-litre secondary tank are also included in the Cruiser's setup. This permits a theoretical range for the diesel model of 1236 km and for the gasoline type of 909 km.
Specifications
Power: 305kW
Torque: 650Nm
Transmission: Ten-speed automatic, low-range transfer case
Top speed: 210km/h (claimed)
Fuel Consumption: 12.1l/100km (claimed)
My vote
They say your vote is your secret. I cannot see myself driving such a large vehicle for the rest of my life. Possibly as a backup vehicle for lengthy trips with rough roads! I am aware it is just my heart speaking, but if I had to choose between the Toyota and the Honda with my own money, I think I would choose the Toyota. I can hear Phillip Chiyangwa saying because "hauna cash" Something about a Land Cruiser's dependability and toughness shouts "Smart Money". -andrew@muzamhindo.com.
Related Topics