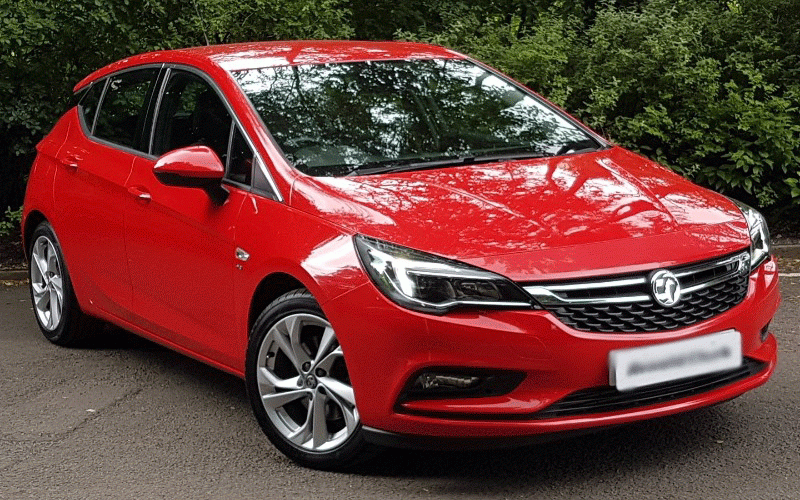 From the Opel Kadett lineage, the Astra brand was born.
The Opel Astra brand has only been on the market for roughly 25 years had it not changed its name, it would have been close to 40 year as Opel Kadett.
In the 1990s, the Opel brand was visible in Zimbabwe. It was a favourite among young, successful managers. In recent years, we have observed more powerful and less expensive competitors rising from the East, particularly from China and Korea.
Combining the Chinese invasion with brands such as Haval, Chery and more SUVs from the West, you can understand how challenging it is for vehicles like the Opel Astra to compete in this market.
But things weren't always like this. In the 1990s, the Astra was well-known. The first-generation Astra gained major street cred thanks to performance vehicles like the 200TS, which is now recognised as one of the most iconic vehicles ever produced. But ever since then, the Astra has been criticised for being uninteresting and economical to drive.
They performed an excellent job of getting you from point A to point B, but that was it. Even if the OPC variations were remarkable, it wasn't enough to attract customers.
Opel went back to the drawing board with the fourth-generation Astra and produced a hatchback with a more functional shape and some distinguishing design elements.
After all, Opel required a secret weapon to defeat the Ford Focus and the Volkswagen Golf.
The automobile, which was introduced in 2015, earned excellent reviews and went on to win both the 2016 European and 2017 South African Car of the Year awards.
It's unlikely that anyone would mistake the Astra for anything other than an Opel. It wouldn't be fair to describe it as overtly sporty, but it is definitely extremely "low-key" sporty.
The "new" corporate grille is in the front and flows into headlights with complete LED technology.
Additionally, the car's recognizable "blade" belt line and slender LED taillights that now extend into the tailgate like the Grandland X are present.
Another nice feature is the "floating" roof, which can be seen on the small Opel Adam.
It is produced by a darkened C-pillar trim and is emphasised by a chrome strip that spans the entire length of the roof. Low profile 18-inch alloy wheels with low profile tires, as well as a chromed exhaust out the back, further set the Sport apart from the competition. The second-generation Chevrolet Cruze shares a platform with the Astra. As a result, it weighs less than 150 kg less than its hefty predecessor.
This translates to good news for performance as well as for economy and emissions.
And all of this comes from a vehicle that is really smaller than its forerunner—5 cm shorter, 2.5 cm lower, and even with a 2 cm shorter wheelbase—but has a roomier interior because of its modular design.
Some of the biggest changes have been made to the Astra's inside, which is higher quality and typically spacious, but the rising rear window design can make the back seats appear a little smaller than they are.
The dash arrangement is a clear improvement.
During the revamp, Opel got rid of a ton of buttons that were all over the previous Astra's dashboard.
There is a three-tiered layout present here, with climate control buttons sitting just above a convenient storage box, buttons for vehicle functions adjacent to the gear lever, and the IntelliLink touchscreen infotainment system dominating the dash as a whole.
The Astra range offers three different powertrain options: the base 1.0-litre turbo, which generates 77kw and 170nm, the 1.4-litre turbo, which generates 110kw and 230nm, and the top-of-the-line 1.6-litre turbo, which generates 147kw and a peak torque of 300nm between 1,700 and 4,700 rpm. The 1.6T Sport's powertrain is only available with a precise six-speed manual transmission and drives the front wheels.
Although Opel claims a 0-100kph sprint time of 7.0 seconds, it did prove a little challenging to get it off the mark smoothly in practice.
The gear ratios, which are characteristic of Opel, worked perfectly for motorway driving. Since there was always enough available torque, there was never a need to shift down in order to overtake.
This was further demonstrated in our fuel economy test, where we only averaged 7.2 litres per 100 kilometres, or slightly under 700 kilometres on a full tank of unleaded petrol.
The multi-link rear suspension system that gives the Ford Focus its excellent handling and ride quality was not included in the Astra's design, despite the fact that it rides on a new platform.
Not only does this design have a large financial impact, but it also reduces the boot's capacity, which the Astra outperforms with a 370-litre capacity.
Opel chose to keep the torsion beam rear suspension design of the Astra J instead, but with the 1.6T Sport, it has been improved with the "Watts linkage," a feature that significantly enhances cornering stability. Even though it rides quite well despite having 225/40-18 tires.
The 1.6T Sport is outfitted with standard features consistent with its flagship rank, as you might expect.
Electronic climate control, keyless entry and start, Bluetooth, Apple and Android mobile phone compatibility, LED IntelliLux Matrix Lighting System, heated front and rear leather seats, and a heated leather-wrapped steering wheel are all available. ESP Plus with ABS and Hill Start Assist, a tyre-pressure monitoring system, Side Blind Zone Alert, a rear-view camera with hands-free parking, an auto-dimming rear view mirror, rain sensor wipers, and Adaptive Forward Lighting are just a few of the safety features available in addition to the six airbags.
Despite its great equipment and wide range of abilities, people rarely choose the Astra 1.6T Sport as their first choice when looking for a "warm hatch" car. The Astra has never been a class-leading vehicle, not because it has ever been a bad vehicle. It has also been a car that people have purchased because they believe they are getting a good deal. Family hatchback producers frequently struggle to match the comfort and quality of a Volkswagen Golf or the responsive driving of a Ford Focus. Most people reach a compromise between the two that doesn't bother these excellent class leaders.
andrew@muzamhindo.com.
Related Topics