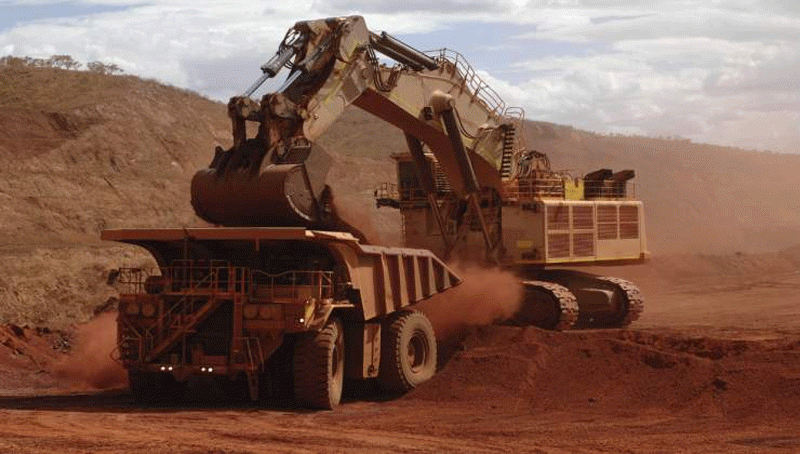 GOVERNMENT's laxity in monitoring the mining industry has precipitated widespread gold smuggling at a time when the country is targeting a US$12 billion mining industry by 2023.
Authorities in Zimbabwe have been urged to combat unlawful gold trading, corruption and money laundering in the mining industry, according to the socio-justice organisation, Transparency International.
Home Affairs minister Kazembe Kazembe previously estimated that the country loses about US$100 million every month from gold smuggling.
According to the socio-economic justice watchdog, Zimbabwe Coalition on Debt and Development (Zimcodd), the Minister of Finance and Economic Development, Mthuli Ncube, said in 2019 saying Zimbabwe had lost 30 to 34 tonnes of gold to smuggling to South Africa.
However, commentators say, if efforts are not directed at reducing illicit cash flows in the mining sector, the goal to achieve a US$12 billion industry remains a mirage.
Southern African People Solidarity Network coordinator Fambai Ngarande and Zimcodd regional desk, said 60% of the country's gold output comes from artisanal and small-scale mining.
"As a result, the gold value chain has been systematically acquired and used to facilitate the type of industrial-level money-laundering operations detailed in the Al Jazeera gold mafia exposé," he said.
The documentary was broadcast in March.
He highlighted a link between sanctions and illicit financial flows, where money is illegally earned, transferred over borders, or spent.
"The ongoing sanctions against ruling elites make gold a viable sanctions-breaking strategy, albeit with pitiful payment for communities that own the resource by birth right and the artisanal miners who risk their lives to recover it. There is an immediate need for cleaning," Ngirande said.
"In Zimbabwe, the informal sector employs the majority of the working population. And in mineral-rich sections of the country, people are constantly risking their lives digging underground for gold in the hope of making enough money to lift themselves out of poverty," he added.
Ngirande argued that transforming the artisanal and small-scale mining sectors through substantial public investment and enhanced accountability, particularly in the licensing and purchasing sectors of the value chain, will be a good starting point.
"Implementation of the cadastre system is critical for the nation to know where the resource is and how to effectively exploit it.
"Strengthening our beneficiation capabilities through viable downstream processing sectors is also critical to ensuring that the value of the gold is maximised rather than exported unprocessed," he said.
Since 2009, the mining sector has been the fastest growing, with both small-scale mining enterprises, artisanal miners and international corporations participating in the gold rush.
However, as a result of illicit financial movements, Zimbabwe has been losing money through gold smuggling to South Africa and Dubai.
Citizens Coalition for Change (CCC) Member of Parliament for Harare East Tendai Biti said Zimbabwe is losing more than US$2 billion in illicit money flows.
Speaking in the National Assembly, Biti encouraged the government to take legal action against the illegal cash flows.
"We need water-tight policies that restrict the challenges that minerals provoke," National Coordinator for Civic Society and Churches Joint Forum Abigale Mupambi added.
She called for incentives to formalise artisanal mining.
"Zimbabwe must formalise the informal sector by creating favourable markets for minerals within the country to attract miners away from the illegal market.
"Political will to shut loopholes is required. Zimbabwe is losing income due to such illicit transfers, with little being done to stop them," Mupambi said.
Transparency International recommended firm action against corruption in the mining sector.
"We advocated for the adoption of EITI [The Extractive Industries Transparency Initiative] to improve accountability in the mining sector, but to no avail. We have been requesting contract and revenue as an organization, transparency as an organization, but the government is loath to share any, creating a chance for leaks and things reaching the magnitudes stated by Al Jazeera," he continued.
This story was written as part of Wealth of Nations, a media skills development programme run by the Thomson Reuters Foundation. More information at www.wealth-of-nations.org. The content is the sole responsibility of the author and the publisher.
Related Topics