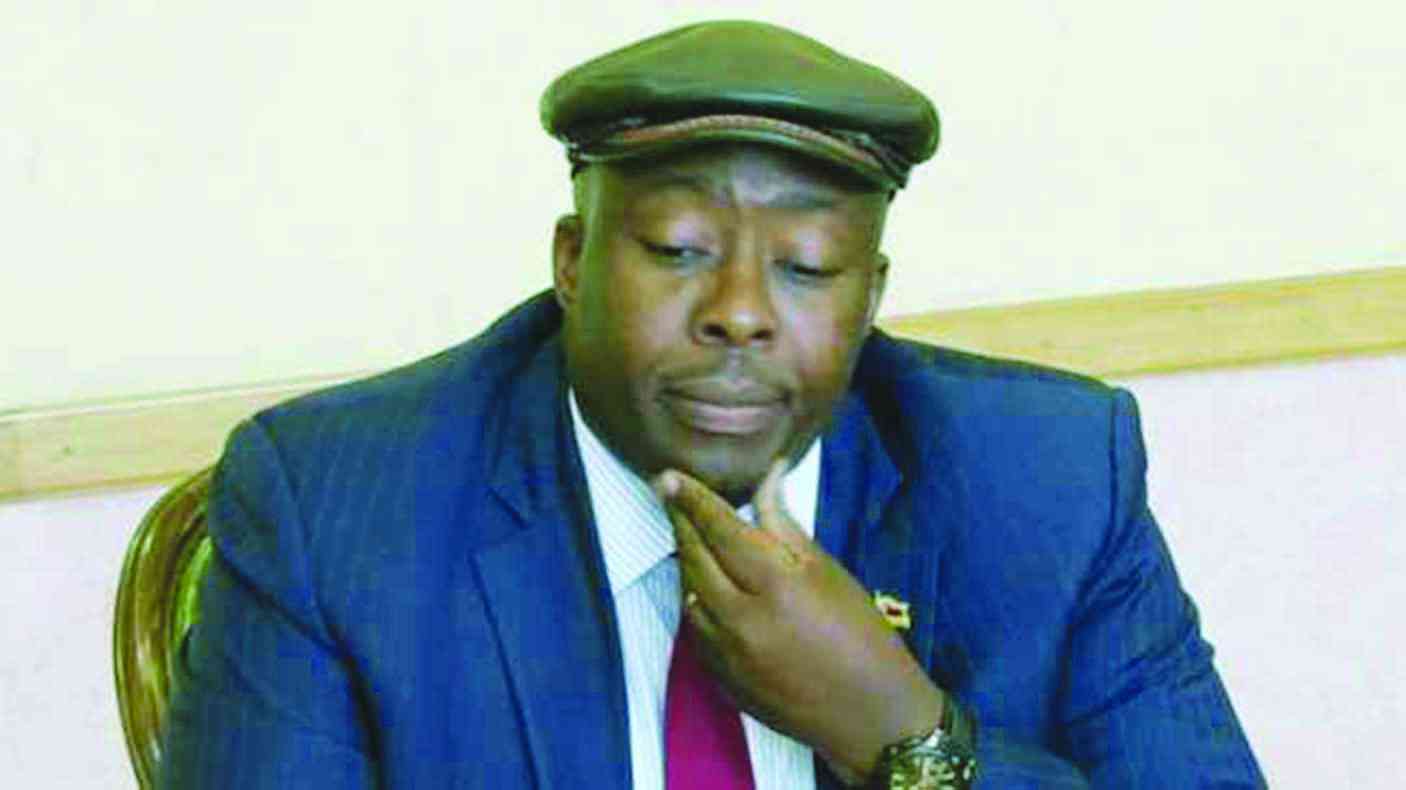 THE sound of the gauntlet that presidential hopeful, former cabinet minister Saviour Kasukuwere threw only last month has refused to die down.
After his shock announcement that he would be contesting in the August 23 presidential elections, the media has dedicated acres of space to the former Zanu PF national political commissar, giving an impression that Kasukuwere holds sway.
But, according to analysts, this election will be a race between Citizens Coalition for Change (CCC) president Nelson Chamisa and head of state Emmerson Mnangagwa, the ruling Zanu PF candidate.
Political analyst Ntando Dumani said in an article titled Kasukuwere — popular delusions or realpolitik?, published by the Zimbabwe Independent last week, that: "When all have been cast and counted, Kasukuwere's presidential bid, fun and exciting as it promises to be, and despite pursuing seemingly realistic objectives, will not result in any major disruption in the outcome of the election. It is a big storm in a teacup!"
In total, 11 candidates have challenged the incumbent.
Zimbabweans are all hoping for a free, fair and credible general election, which is free of political violence. But as in many races before, there were always spoilers, who cause confusion. So for Zimbabweans, there is really nothing new here.
During the crunch 2008 elections, former finance minister Simba Makoni garnered 8% of the vote, which was enough to upset an outright victory for late former president Robert Mugabe and his closest rival, the late MDC leader, Morgan Tsvangirai. Makoni's move forced Zimbabwe into a presidential run-off, which was bloody, leading to Tsvangirai withdrawing from the race.
However, Mugabe proceeded with the elections, whose results were disputed. This, consequently, led to the formation of the Government of National Unity (GNU).
The GNU, which came into force in 2009, presented an opportunity for Zimbabwe to depart from toxic politics.
While Sadc was the GNU's guarantor, parliament became the natural moderator.
Parliament, whose speaker was opposition MDC–T national chairperson Lovemore Moyo, became the centre of power.
With Mugabe old and frail, Zanu PF securocrats feared should he die, power would fall in the hands of the Speaker.
It was against this that court processes to unseat Moyo were initiated, keeping parliament and government busy to the extent that it heavily impacted on the state's delivery on its mandate.
There has been divergent views about the impact of Kasukuwere's candidature in the presidential election, with some analysts saying he will be the swing vote that will force a presidential run-off.
Dumani said Kasukuwere's participation in the election could be a "measured pursuit whose outcome would be to deny incumbent President Mnangagwa and CCC leader Nelson Chamisa the 50%+1 votes required to win the first round of polls".
"If this happens, a presidential run-off election will be held for the two top contenders. He will not be on the ballot for this one, but if he manages to cause such an upset resulting in a re-run, then he becomes the kingmaker," Dumani said.
"He hopes, in my view, to weaponise his first-round electoral outcome as a bargaining chip in case of a re-run. He would then choose whom between the two candidates to endorse and support in return for some concessions. He would not have won, but again he would not have lost."
While some political analysts believe that Kasukuwere's bid on power was premised on self-entitlement.
"His self-enriching plots — the youth fund and empowerment drive — which has no testimonials to date, exposed him as a schemer who should never be allowed near state coffers again," Tapiwa Sibanda, head of research at the think-tank, Trade Winds, said this week. "Kasukuwere had lined up (close followers) to create a hegemony that would take a lifetime to uproot.
"History has recorded him as a merchant of violence whose horrific past still sends chills down the spine of many families in Mt Darwin, where he ghastly operated as a punisher of any voice of dissent.
"His savage trail clearly shows that with power, there is no doubt Machiavellian Kasukuwere will become a despot worse than Pot and Hitler."
Other analysts say Kasukuwere, together with Chamisa and Mnangagwa are the key players in the August 23 general elections.
Political analyst Sharon Hofisi said: "One key figure to watch in the upcoming elections is Kasukuwere, a prominent politician, and former Zanu PF member.
"Kasukuwere's return might still send shockwaves through the political landscape, as he brings with him a wealth of experience and connections within Zanu PF.
"His successful nomination could either throw the incumbent Mnangagwa out of or back to presidential power. The swing influence from Kasukuwere to Chamisa is the percentage of voters who previously supported Mnangagwa, who could reduce the President's rural vote in one or two provinces.
"Kasukuwere's presence poses a significant challenge to both Zanu PF and CCC. For Zanu PF, it raises questions about party loyalty and the potential for defections when someone is vainly labelled as part of a cabal and not as a factional leader.
"On the other hand, CCC must carefully navigate Kasukuwere's entry to ensure internal cohesion and avoid any divisions that could weaken their chances through a swing vote."
But to many Zimbabweans, Kasukuwere is a just spoiler, who could force an otherwise avoidable presidential run-off.
Related Topics